Movies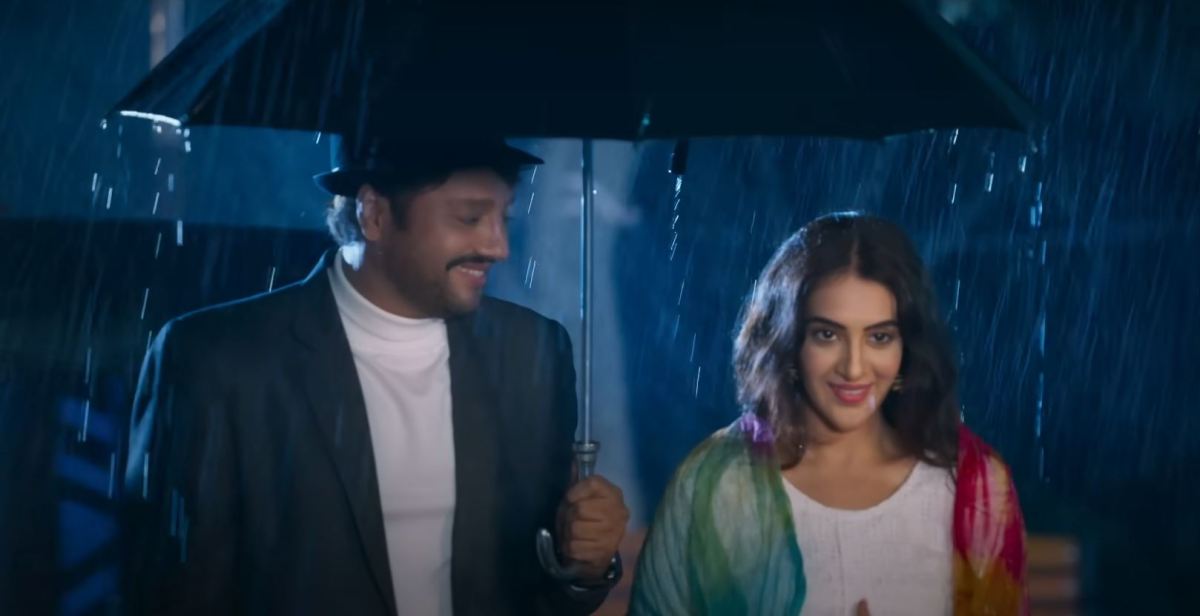 Jan 1, 2023
Layman's lyrics, but delightful music and singing – Beyond Bollywood
Abdul Shaikh enthrals you with his his joyful tone. Vidyut Goswami's desi tunes are truly captivating.
By Mayur Lookhar
In an industry obsessed with banners and labels, often the humble releases tend to go under the radar. We at Beyond Bollywood though tend to keep an eye out for hidden gems. It gets difficult considering that often such production don't have the means to market like the big banners/labels.
Few days before the year end, an acquaintance send us a song link from a little known film. With a title like Main Raj Kapoor Ho Gaya [2023], how could we not have an 'awara'. Producer, actor, and also lyric writer Manav Sohal is not stepping into the great man's boots, but he perhaps wants to give the audience a taste of the old-style romance.
Gali Ka Ek Awara tells the love story of its lead [played by Manav Sohal] who is smitten by Arshin Mehta's character. Sohal has himself penned the lyrics. We like the Raj Kapoor and Nargis reference, The humble words connect to the humble masses. However, the laymen lyrics are not very captivating. It is fine to rhyme, but burning the whole street down if you don't get your lady love is a little OTT in present times.
The lyrics might not be very appealing, but it's the delightful score by Vidyut Goswami and the joyful singing of Abdul Shaikh that builds great engagement. The desi tunes are always welcome in a time when most tracks tend to play to western instruments. We like the simplicity of its music and Shaikh's sincere, joyful tone.
A one man-army film naturally has its pros and cons. The picturisation mirrors a simpleton's expression. Arshin Menta still looks engaging, but Sohal could have added bit more passion and certainly better choreography. Nevertheless, here is a little gem that is enjoyed more for its sounds than visual.
Watch the Gali Ka Ek Awara song below. Main Raj Kapoor Ho Gaya [2023] is set to be released on 17 February.
Disclaimer: This story is auto-aggregated by a computer program and has not been created or edited by filmibee.
Publisher: Source link