Movies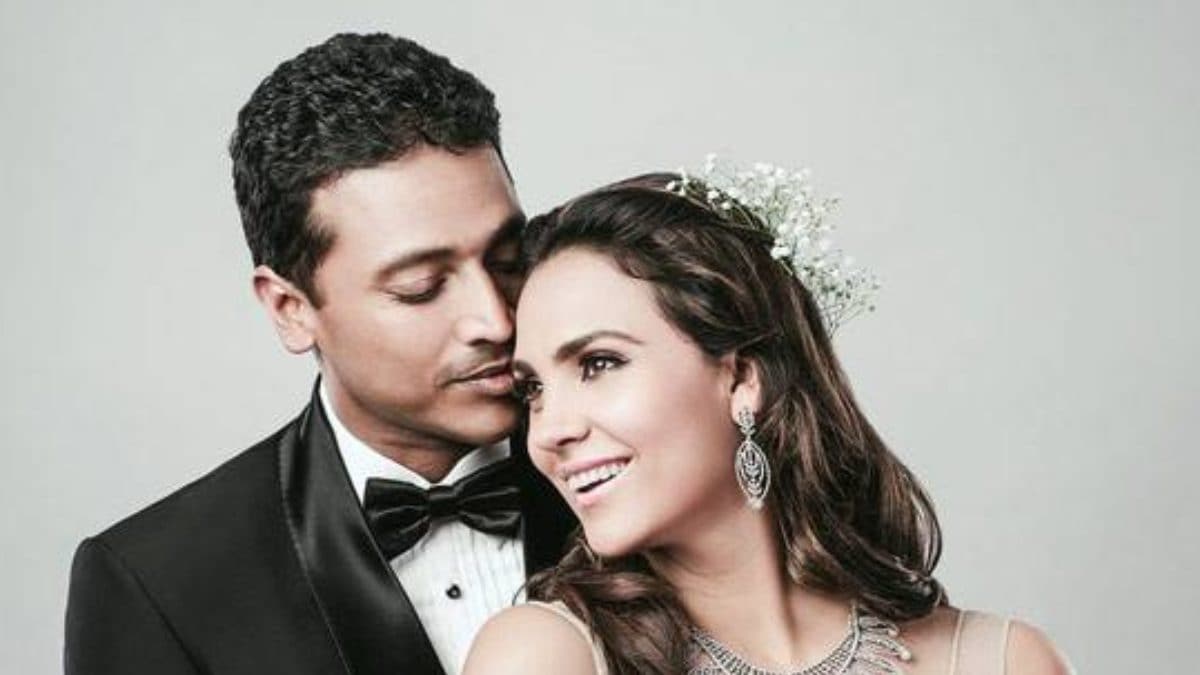 Apr 17, 2023
Lara Dutta Reveals Mahesh Bhupathi Had Proposed Her Without A Ring, 'I Looked At Him And Said…'
Lara Dutta shares how Mahesh Bhupathi proposed her for the first time.
Lara Dutta recalled her first ever meeting with Tennis legend Mahesh Bhupathi and how it led to a beautiful love story.
Lara Dutta and Mahesh Bhupathi's love story is straight out of a fairy tale, or according to the actress, her own version of novelist Jane Austen's acclaimed work Pride And Prejudice. As per Lara, she loves literature and Mahesh is "the quintessential Mr Darcy (the male protagonist in the novel)" so in that way, "Elizabeth (female lead of Pride And Prejudice) has found her Mr Darcy." Lara Dutta, who celebrated her 45th birthday on Sunday, once revealed how she met the love of her life and married him on Karan Johar's chat show Koffee With Karan. It was in 2010, when the actress appeared on the show with the Indian Tennis legend after their engagement and called him "Mr Darcy."
Lara Dutta revealed that their first meeting in 2009 was only work-related. Even though she had the Tennis player's attention since 2000, when he saw her at an event celebrating her Miss Universe success, she only met him years later, when his office contacted her for a project. "We met as professionals and I didn't know much about Mahesh. I am not a big tennis fan. I met him as Globosport (Mahesh's company) head and a client he was handling," said Lara. She added that the first text she got from Mahesh Bhupathi made her doubt his professionalism. In his message, Mahesh had asked her to meet over a drink but she declined the offer and insisted they talk about work in office only. They met and continued to discuss the project in-person frequently. "We would meet up and discuss projects or endorsement deals and that was it," said the actress but Mahesh had already fallen for her by then.
They grew closer in London in 2010, when Lara Dutta was filming Housefull. "He ended up spending three weeks in London," Lara Dutta told KJo and added: "I went out and celebrated his birthday with his friends and his family. I was the only one who was invited, so that should have rung some alarm bells in my head. But by then I thought he was rather cute and I had heard he was sort of available and I was single, so we sort of took a chance."
Mahesh Bhupathi, who was head over heels in love with Lara Dutta, proposed to her twice, as he didn't have the ring the first time. They were at different locations when they decided to spend the evening together. Lara said: "It was almost 2 am and we were watching a little bit of television before falling asleep. Mahesh turned around and asked, 'Are you going to marry me?' I looked at him and said, 'Yeah, eventually, I guess.' He said, 'No, I am not asking you hypothetically, I am asking you.' I was like where is my ring, where is the bended knee, what is this? He said, 'I didn't want to get a ring in case you were to say no'."
After Mahesh Bhupathi got confirmation, he proposed to Lara Dutta in New York, where he was busy with the US Open. "It was really sweet. Mahesh is not about drama and overtures of love. I was taken out to an Italian restaurant and we were engaged in New York," revealed Lara Dutta.
The actress and Mahesh Bhupathi got married in 2011 and a year later, welcomed their daughter Saira.
Read all the Latest Movies News and Entertainment News here
Disclaimer: This story is auto-aggregated by a computer program and has not been created or edited by filmibee.
Publisher: Source link