Movies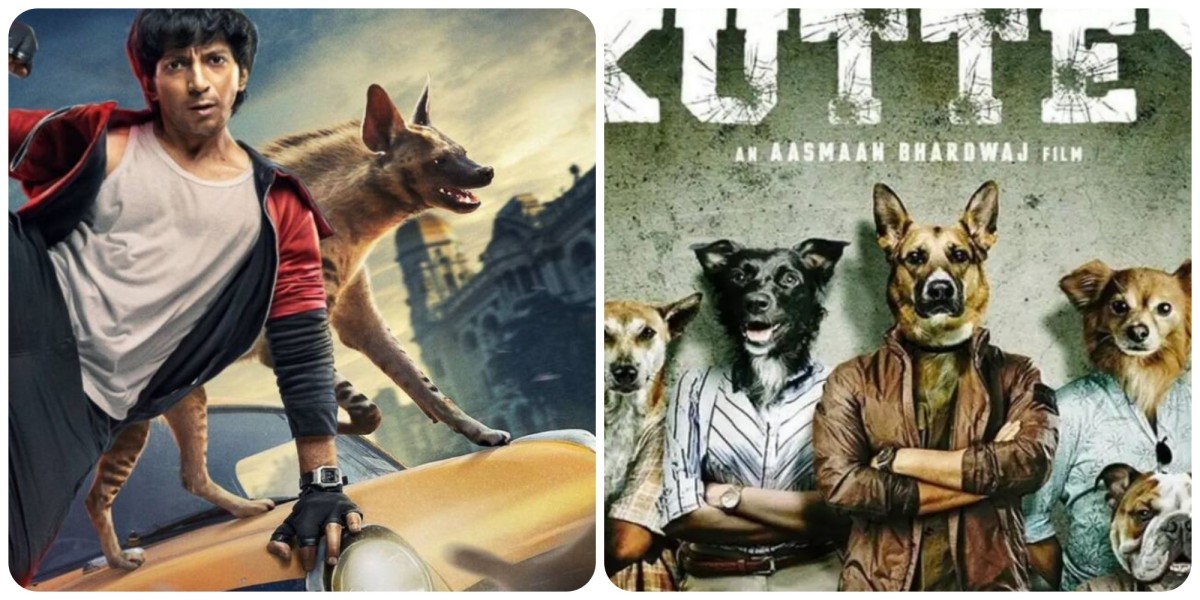 Jan 3, 2023
Lakadbaggha vs Kuttey! Anshuman Jha, Ridhi Dogra dig their teeth into the debate – Beyond Bollywood
Anshuman Jha says that one hyena is enough, Ridhi cheekily sighs, "One lakadbaggha for their kuttey".
By Mayur Lookhar
Films with similar themes releasing on the same day are not entirely new to Bollywood. We won't even repeat the done to death Bhagat Singh biopics of 2002. Friday the 13th of January, 2023 could be one bloody affair. Though the two films have Canis lupus titles, but Kuttey and Lakadbaggha have two vastly different stories. The former is a black action-comedy, while the latter sticks to its name wherein the plot revolves around a missing lakadbaggha [hyena] whose trails lead to animal trafficking.
The Lakadbaagha vs Kuttey talk naturally provides meat for juicy media and social media conversations.The trailer of Lakadbaggha was launched on Tuesday [3 January].  Early on actor, producer Anshuman Jha refused to be drawn into comparison and wished for his entire team to watch Kuttey, and vice versa.
Between a pack of kuttey (dogs) and a pack of lakadbagghas (hyenas), who has the strongest bite force ? We asked Jha on a cheeky note.
"You don't need a pack of lakadbagghas. One is enough," replied Jha drawing cheers from the audience.
Don't hyenas hunt as a pack too?
"Not really. [They hunt in a pack] When they are hungry, in scavenging mode or when they are going for the lion. They are smart creatures. Other than a monkey, they are the only animals who can count. The hyena milk has the highest protein content amongst all mammals. That is why their pups are strong," explained Jha.
The actor reiterated his childhood tale when his brother and he had adopted a hyena pup. Seven days later, the pup ripped open a fully grown Alsatian dog's throat. [Phew, Kuttey, beware of the lakadbaggha].
Jha's co-actor Ridhi Dogra then stepped in to give a cheeky answer to our tongue-in-cheek question.
"One lakadbaggha for their kuttey," sighed Dogra. Jha was quick to point that they were not his words.
Ah, this banter is all in good zest. Having said that, it must be said that the Lakadbaggha trailer is more impressive than the profane Kuttey trailer. Who'll prove to be the big dog? Cinephiles will have their answer on 13 January.
Disclaimer: This story is auto-aggregated by a computer program and has not been created or edited by filmibee.
Publisher: Source link