Gossips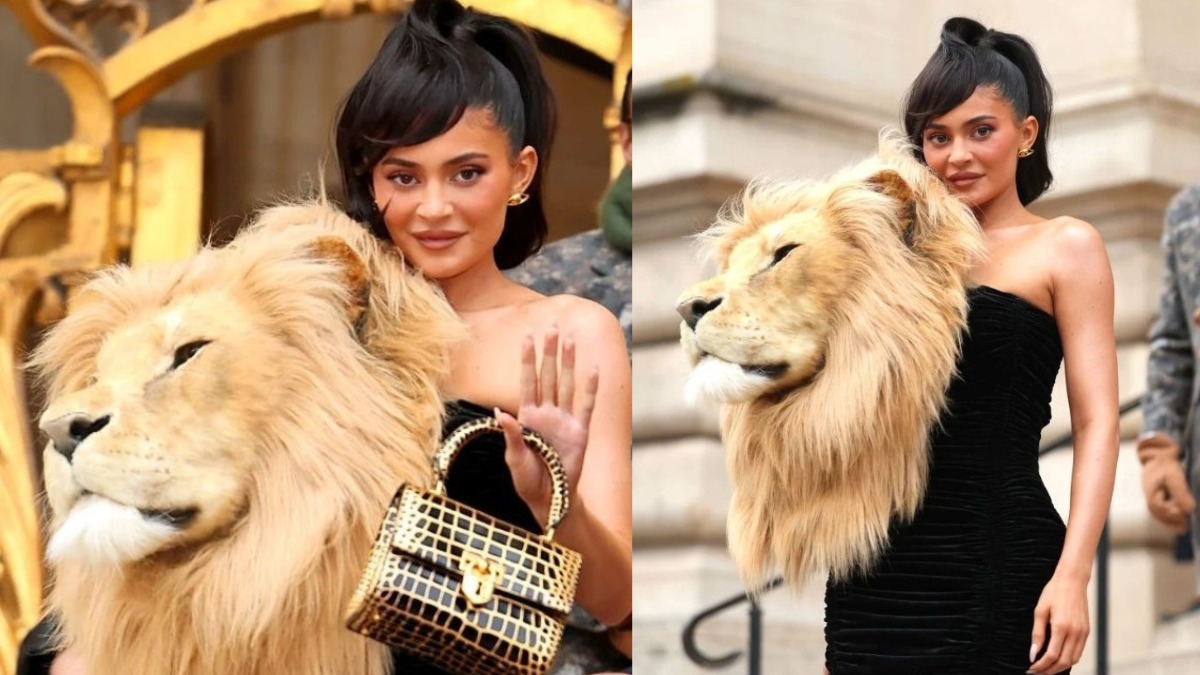 Jan 25, 2023
Kylie Jenner Faces Backlash From Fans After Wearing Ultra-Realistic Lion Head Dress To Paris Fashion Week!
Kylie Jenner shocked fans with her lifelike lion head on her shoulder as she walked the Schiaparelli Haute Couture Show during Paris Fashion Week.
Kylie Jenner attends Paris Fashion Week wearing an ultra-realistic lion head.
Kylie Jenner made headlines yet again, this time with her ultra-realistic lion head, which she wore to Paris Fashion Week.
The model turned heads during Paris Fashion Week while walking the runway for Schiaparelli Haute Couture. The billionaire walked the runway in a black gown while carrying a lion's head on her shoulders. The brand stated on Instagram that it is made of "foam, wool, and silk faux fur, and hand painted to look as lifelike as possible."
Kylie Jenner certainly made a statement when she arrived at Schiaparelli's Spring-Summer 2023 couture show on Monday wearing a strapless black gown studded with a life-size lion's head — part of the brand's latest collection. The highly detailed faux head affixed to the front of the outfit, finish with manicured mane, had many curious to know if it was real or fake.
In a social media post, Schiaparelli indicated that "no animals were hurt in the making of this look."
She thanked Daniel Rose Berry, Schiaparelli's designer and creative director, for the opportunity. She made a point of mentioning that her outfit was a "faux art creation handcrafted from manmade materials."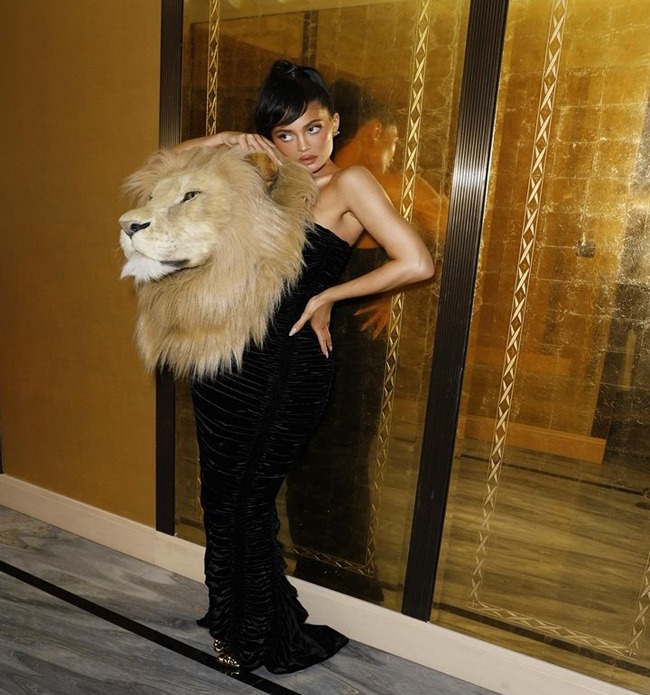 As soon as pictures from the show surfaced on social media, fans responded with critical comments about Kylie Jenner's outfit.
There was one comment on Schiaparelli's Instagram post that was nuanced and insightful. "Animals shouldn't be viewed as luxury items," she wrote.
"Animals are not fashion accessories!" wrote another user under Kylie's post. Kylie is "encouraging poaching," according to a third netizen.
These 3 animals have been "sculpted and embroidered by hand, honouring the greatness of nature and guarding the woman who wears it," according to Schiaparelli's creative director Daniel Roseberry.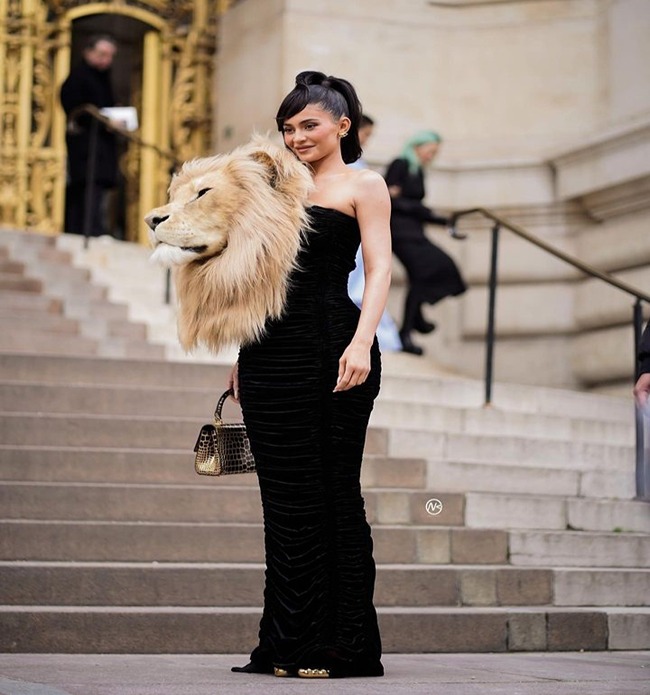 Despite the fact that the pieces are "faux-taxidermy" and inspired by Dante's Inferno, social media users chastised Kylie and Schiaparelli for promoting "trophy hunting" with these animal heads.
"Sickening, this is not fashion!" one user tweeted. It sends the wrong message and makes #wildlife trophies appear fashionable.
It promotes trophy #hunting at a time when most countries are attempting to put an end to this archaic and cruel'sport,' which kills for the thrill!"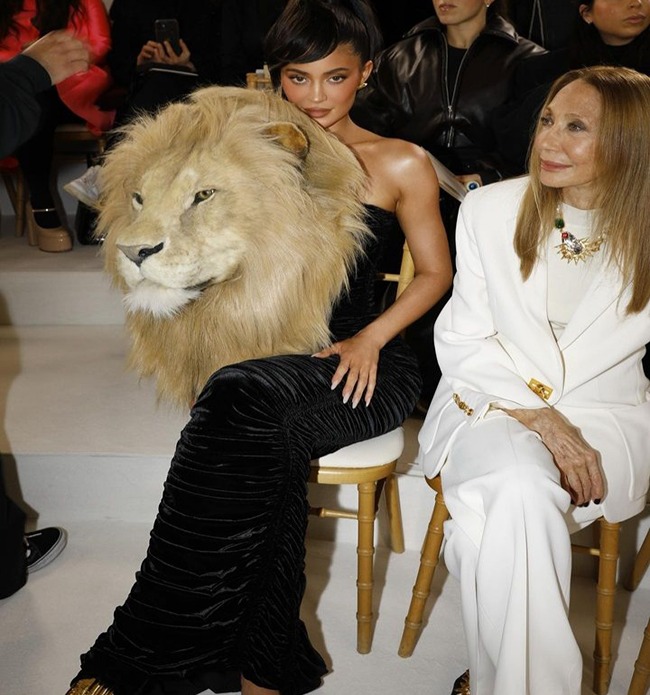 Despite receiving criticism and backlash from fans, PETA president Ingrid Newkirk had a different reaction to Kylie Jenner's Schiaparelli gown. According to TMZ, Newkirk praised Kylie's look, saying, "These fabulously innovative three-dimensional animal heads show that where there's a will, there's a way." She also suggested that Kylie Jenner's appearance could be interpreted as a protest against trophy hunting, in which "lion families are torn apart to satisfy human egotism." It should be noted that Jenner has previously been chastised for wearing real fur.
Disclaimer: This story is auto-aggregated by a computer program and has not been created or edited by filmibee.
Publisher: Source link