Movies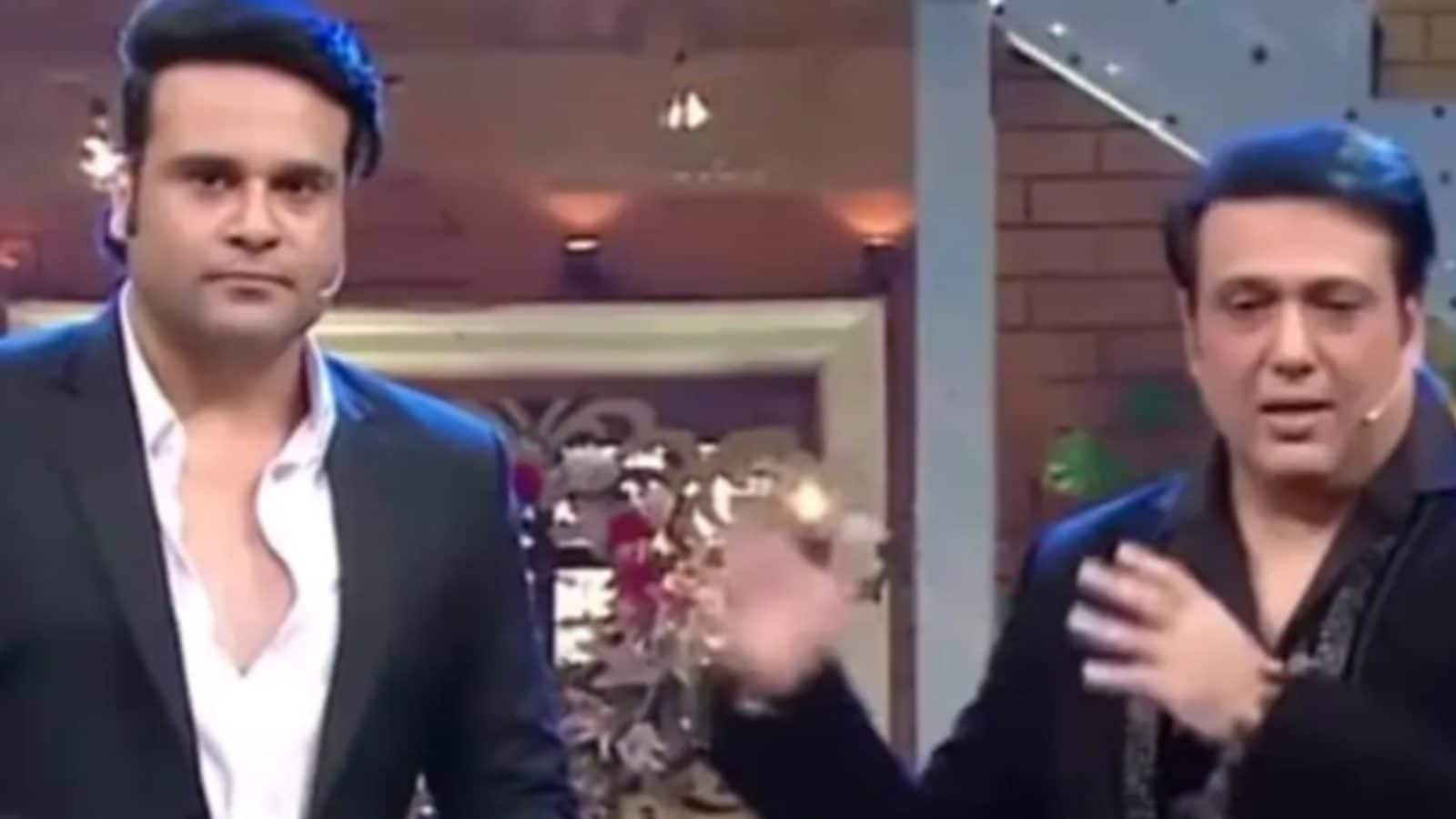 Feb 17, 2023
Krushna Abhishek Waiting For Govinda To Give Him 'Gaalis', Hopes To Reunite Like Jaya-SRK From K3G
Last Updated: February 17, 2023, 11:58 IST
Krushna Abhishek wishes to reunite with Govinda just like SRK and Jaya Bachchan in K3G
Krushna Abhishek and Govinda's feud has been in the limelight for a while now. Despite their issues, Krushna believes that he and Govinda will reunite eventually.
Despite debuting his showbiz career via movies, Krushna Abhishek witnessed fame through his work on the small screen. And now Krushna Abhishek stands tall as one of the best comedians in the nation. However, the Bol Bachchan actor's tumultuous relationship with his uncle Govinda makes much more noise than his gleaming work. The two actors often make headlines for their turbulent relationship. While they haven't been on talking terms, Krushna has now expressed his wish to reunite with his 'mama'.
In an interview with The Indian Express, The Kapil Sharma Show star, who only has good things to say about his uncle, said that he believes 'sooner or later they will be back together.' Krushna wishes to reunite with Govinda the way Shah Rukh Khan and Jaya Bachchan reunited in Kabhi Khushi Kabhie Gham.
"He is my mama and I know sooner or later we will be back together. I always believe that blood is thicker than water and it has the power to reunite us," he told Indian Express. While discussing his relationship with his uncle, Krushna claimed that when there's "love" between people, "issues" are bound to take place. In addition, revealed how he is waiting for Govinda to come up to him and give him "gaalis" and sort things between them. Continuing further, Krushna referred to the scene from Karan Johar's K3G where Jaya Bachchan and SRK reunite and said that he wishes that something like this happens between them. Krushna said, "I am waiting aisa kuch hojaye. Hum kahin na kahin mil jayenge aise (we will meet like that sometime soon)."
Then Krushna went on to recall his filmy encounter with Govinda in Dubai mall. Kushna shared with a laugh that once when he was shopping in Dubai mall, the shopkeeper told him that Govinda was just here before him. Learning the same he started calling Govinda and that is when he saw him.
Krushna added, "So I called him and I saw him. Then like in a film scene, I actually ran in slow motion toward him. And then my maami (Govinda's wife) came at that very moment." Claiming that Govinda's wife Sunita Ahuja is just like his mother, Krushna added that it was her who brought him up, therefore, she has all right to be angry with him. While concluding his conversation, Krushna revealed, "I have stayed with them for eight-nine years. They are my family and I am sure everything will be fine someday."
Meanwhile, on the work front, Krushna was recently seen doing his comedy sequence of Bigg Buzz in Salman Khan's reality show Bigg Boss 16.
Read all the Latest Movies News here
Disclaimer: This story is auto-aggregated by a computer program and has not been created or edited by filmibee.
Publisher: Source link