Movies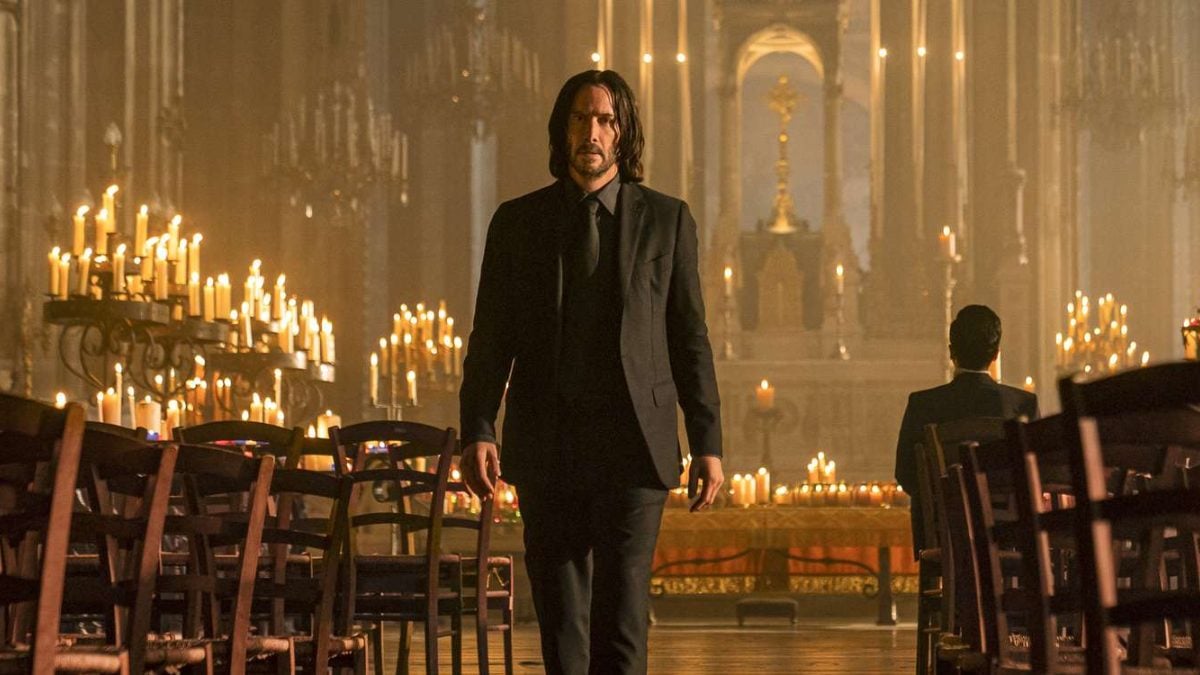 Mar 23, 2023
Keanu Reeves Is the Star of This Insanely Entertaining Film
Reported By: Dishya Sharma
Last Updated: March 23, 2023, 08:50 IST
John Wick: Chapter 4 Review (Possible Spoilers Ahead): When we last saw Keanu Reeves' hitman character John Wick, he was falling off the roof of the Continental in New York and taken in by Bowery King (Laurence Fishburne). Although John Wick: Chapter 4 picks up from the fragments of the third film in the franchise, it doesn't waste time establishing that John Wick is back and is thirsty for revenge. And boy, what a way to avenge!
Having recovered from the events that took place in John Wick: Chapter 3 – Parabellum, John Wick is eyeing the Elder. Tired of fighting and running, he decides to head straight to him, seeking his wedding ring and his freedom. When denied, he kills the Elder and brings the attention of Marquis (Bill Skarsgård), causing all hell to break loose. Soon, a bounty is placed on him, leading John Wick to cross paths with one of his oldest friends Shimazu (Hiroyuki Sanada) in Japan and soon, the action begins.
He fights assassins in Japan, Russia, and Paris, to eventually presents his proposal of freedom in front of Marquis in the presence of a member of the High Table. Now, if it is a John Wick movie, you know that the fight ain't going to be easy. The film leads up to an epic fight at the Sacre Coeur Basilica, the gorgeous church in Paris. Through this journey, we meet several new characters. These include 'Nobody' (Shamier Anderson) and John's oldest friend, blind martial arts master Caine (Donnie Yen).
Although the longest of the John Wick movies, Lionsgate's John Wick: Chapter 4 doesn't feel like a 2-hour 49 minutes movie thanks to the action-packed scenes. The film has three massive action scenes, each lasting a minimum of 30 minutes (yes, a few of us in the theatre calculated it). The action scenes allowed John Wick 4 to remain true to the franchise's DNA — insane action sequences.
Kudos to director Chad Stahelski for not only presenting a brand new film in terms of the story and characters but also presenting refreshing, never-before-seen action scenes that elevate the film to a new level and setting a new bar for action movies. From the blind Caine trying some mind-boggling ways to detect silent attackers to the mind-boggling action choreography in the 40-minute climax, Stahelski wows you with every action stunt. Also, I bow down to the stunt doubles and everyone involved for delivering such top-notch scenes.
The filmmaker is brilliantly supported by cinematographer Dan Laustsen. He not only poetically captures the gritty streets of New York, colourful Japan mired with blood, and the breathtaking Paris but helps Stahelski take the action a notch higher. It was a treat to watch the action scenes, especially a particular top-angle shot in the second half of the film that I have not seen being explored before.
Is John Wick even complete without mentioning its music? Tyler Bates — who is known for his work in the Guardian of the Galaxy franchise — and Joel J. Richard ensure to complement each action scene with memorable headbangers.
Although a fun movie, John Wick 4 has a few flaws. One of which is John Wick and his fellow assassins are extra chatty in this film. A trait that is not usually associated with John Wick movies, the fourth film tries to add drama with melodramatic dialogues and that slows the film down. While the scenes were necessary, they could have been paced faster to avoid the film losing momentum.
On the acting and character development side, it goes without saying that Keanu Reeves is the star of the film. He carries the film so effortlessly that you root and hoot for John Wick all the way. Donnie Yen as the blind Caine shines and also overshadows Bill Skarsgård's Marquis, who is supposed to be a menacing but frightened villain. Even other assassin-playing actors such as Scott Adkins (who plays Killa), have a stronger screen presence. Marquis' role felt like it needed a tad more development.
I feel that it goes without saying Ian McShane As Winston Scott and Laurence Fishburne As The Bowery King are always fun to watch. Also, the dog hired in the film was a well-paid actor.
Bottom line: John Wick: Chapter 4 might be the longest film from the franchise but it delivers what it promised: entertainment. Fans of the franchise are in for a ball. I am already expecting videos of them screaming, hooting, and gasping to go viral online. PS: Stay back for the jaw-dropping post-credit scene.
Read all the Latest Movies News here
Disclaimer: This story is auto-aggregated by a computer program and has not been created or edited by filmibee.
Publisher: Source link