Movies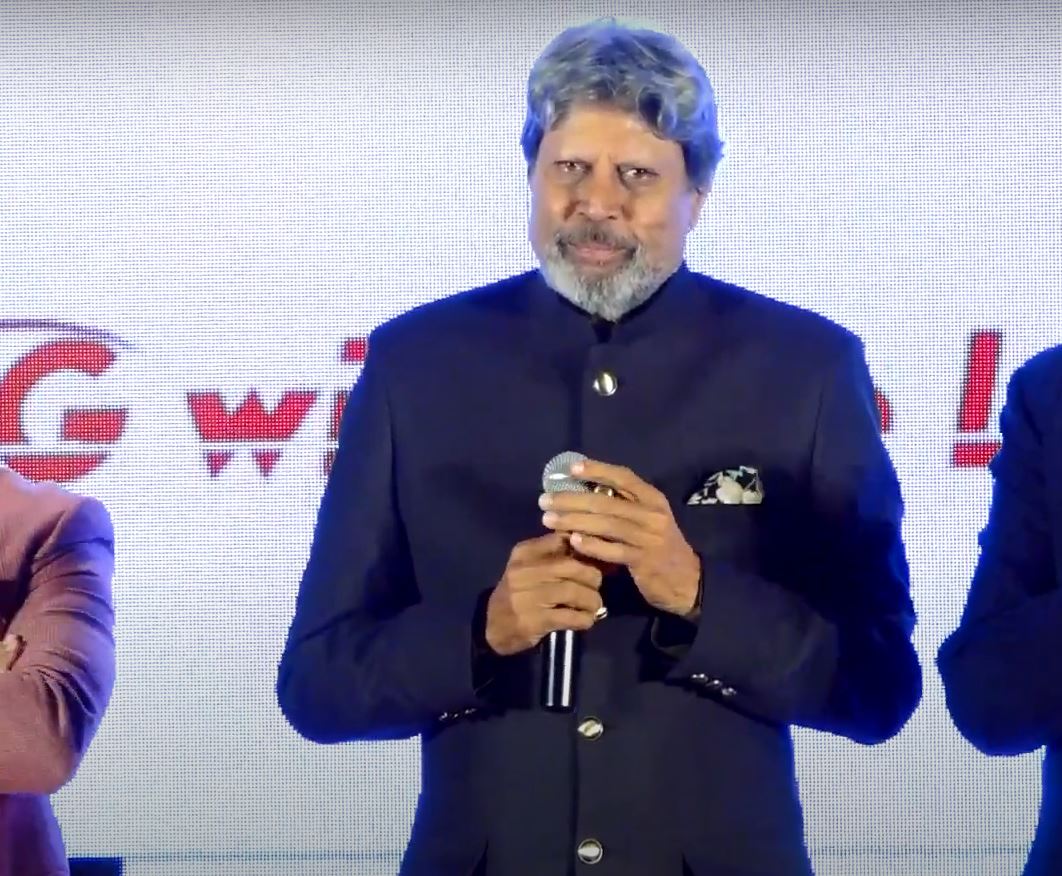 Mar 23, 2023
Kapil Dev only picks those films that promote cricket – Beyond Bollywood
The legendary cricketer has agreed to be part of a maiden reality show Driving with The Legends that will see ten lucky contestants share time with the former India captain in Switzerland.
By Mayur Lookhar
Legendary Indian cricketer Kapil Dev is no stranger to facing the camera. He was last seen in a guest appearance in Double XL [2022]. In the past, he's made similar appearance in titles like Iqbal [2005], Karmyoddha [1992].  It was inevitable for him to be seen in 83 [2021] that was based on India's maiden One-Day International World Cup win.
For a guy who feels shy in front of the camera, it is surprising how Dev has featured in few titles. What made Dev take up those films?
"Look, I can't play an actor. I have no interest in acting. However, if film stars are doing a film that promotes our game, where I have to play myself, then why not?" replied Dev.
The veteran is now set to step into a reality show. Dev is the first celebrity to appear on Driving with The Legends. The producers are eyeing an OTT release for this concept.  The makers made the announcement in Mumbai last evening [22 March].
Dev made it clear though that he has intention to becoming an actor.
"Many years ago, my mother had told me that son you only know how to play [cricket]. Don't try your hands at anything else," said the man known as Haryana Hurricane.
The show will see ten lucky contestants get to live with Dev for a few days. The first season will be shot in picturesque Switzerland. Dev iterated that he has moved on from cricket.  Often going back to the game is akin to going back to school. The former India cricketer revealed that he likes to see the world, meet different people.
Whilst he doesn't like going back to the game, but there is a possibility that a contestant or two will talk cricket whilst driving with the legend. Would he comfortable to talk about the game then?
"No harm in talking but please don't ask me to play. I'm being paid to talk. This show is basically a holiday for me. It's not about what I teach them, I'm here to learn from this generation. I'll have an opportunity to learn about their lives, how they made it here," said the legend.
Disclaimer: This story is auto-aggregated by a computer program and has not been created or edited by filmibee.
Publisher: Source link