Movies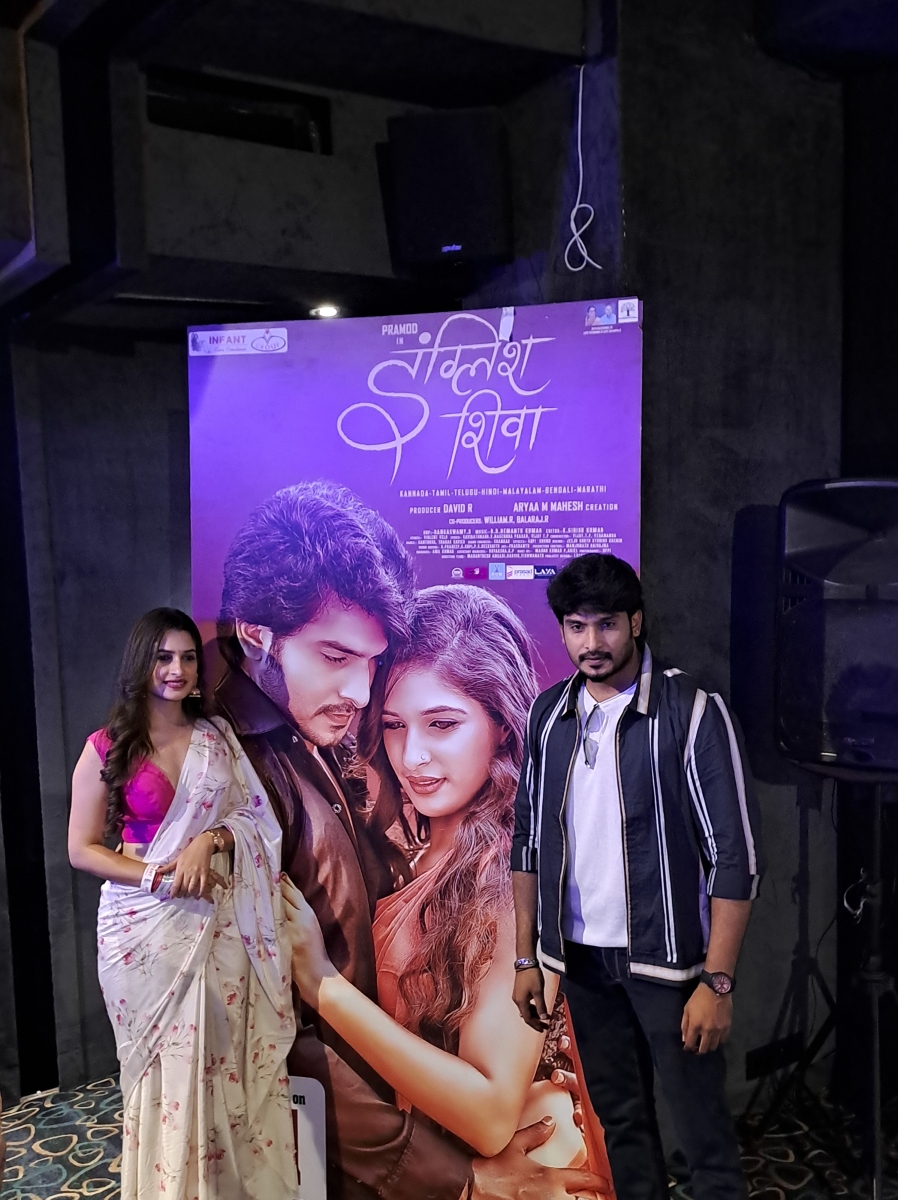 Apr 13, 2023
Kannada film English Manja to release across 7 languages – Beyond Bollywood
Apart from the original, director Aryaa M Mahesh's film is dubbed in Hindi, Tamil, Telugu, Malayalam, Marathi and Bengali. The humble film has budding artistes Pramod Panju and Thejaswini Sharma in the lead.
By Mayur Lookhar
The success of K.G.F franchise and Kantara [2022] has opened the doors for a pan India release for Kannada films too. Kannada super star Sudeep, too, has released some films in the Hindi belt.  Not all have succeeded but filmmakers from Karnataka are keen to jump on the pan India bandwagon.
Infant Cine Creations, a young production house, has taken the brave call to release their Kannada film English Manja [2023] in seven languages. The film has dubbed versions in Hindi, Telugu, Malayalam, Tamil, Marathi and even Bengali. English Manja is set to be released in theatres on 21 April.The English stems from the lead character's desire to learn English.
Producer David R, director Aryaa M Mahesh and the lead artistes – Pramod Panju and Thejaswini Sharma showed the Hindi trailer to Mumbai media on Wednesday, 12 April. The dubbed Hindi version is titled as English Shiva. Manja stems from Manjunath ,which is another name of Lord Shiva.
The Hindi trailer is not yet available on YouTube, but based on what we saw, English Shiva seems to be a mass film rooted firmly in the local culture. Shiva [Pramod Panju] is a local ruffian who likes to break bones. The angry man mellows down after he finds the love of his life in Kamli [Thejaswini Sharma].  But there certainly will be a conflict which leads to a finale action. 
South films carry their own flavour, and they largely cater to the local audience. It's always a challenge, especially for a humble film like English Shiva to appeal to Hindi audiences. Such content often raises talk on whether rowdy nature is glorified in South cinema? Lead actor Panju was quick to dispel such notions.
"That's what we are doing. The message we're telling is don't do this [rowdy acts]. English Shiva has this fantasy about being the rowdy guy. Once Kamli falls in love with him, the whole scenario changes. The second half is emotional, we have a beautiful climax where we tell you how love is supreme,' clarified Panju.
The word pan India is very much in vogue today, but does it also put pressure on humble films, and artistes like Panju and Thejaswini Sharma?
"Yes, I have that pressure, but he [producer David R] doesn't. He was very confident about our film. He saw the first copy and felt confident to show it in more parts of India. The message that the film sends is universal and that is what will help it to connect with everyone," said Panju.
Lead actress Thejaswini Sharma had this to say, "I won't say I'm nervous, I'm excited. I believe in going with the flow. We didn't decide beforehand to release in seven languages.  As you [reporter] said 'infant' in this industry, this is an opportunity for us. Hopefully, it will open up more opportunities."
Watch the original Kannada trailer below.
Disclaimer: This story is auto-aggregated by a computer program and has not been created or edited by filmibee.
Publisher: Source link