Interviews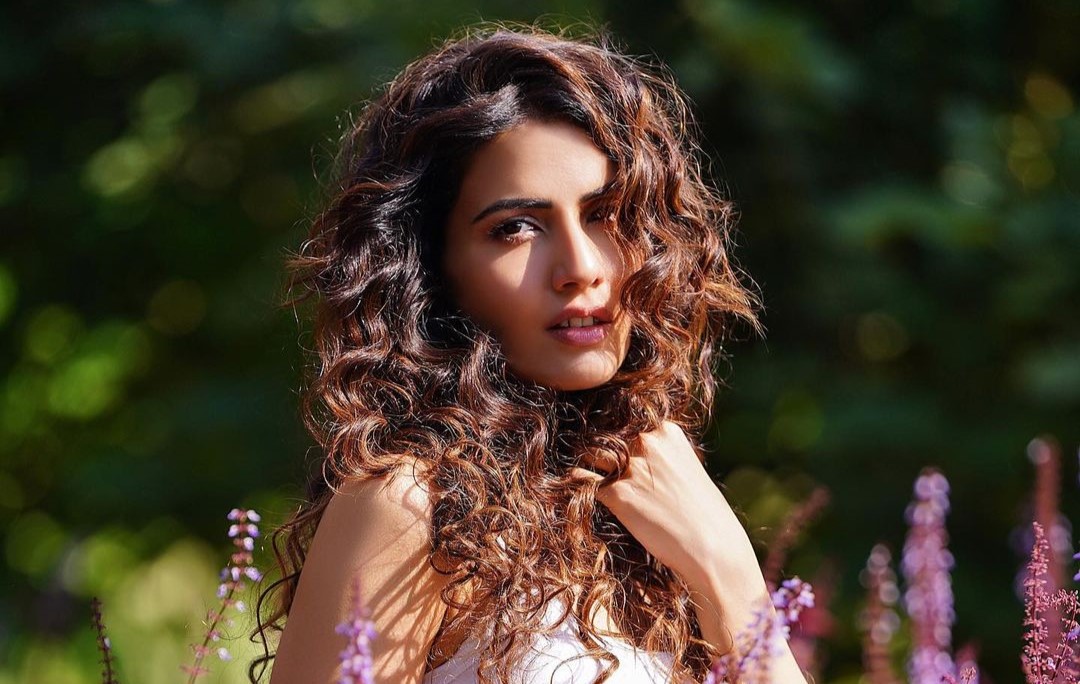 Jan 2, 2023
"Kaagaz 2 has been one of my special projects so far" – Smriti Kalra – Planet Bollywood
When you speak to Smriti Kalra, one of the things you notice about her immediately is that she is a very positive person. This aspect of her personality also reflects in some of the most popular characters she has played on screen. By the time Smriti made her acting debut with the TV show '12/24 Karol Bagh', she had consciously decided to only take up the kind of work that excites her as an artist.
In the last several years that she has been active as an actor, Smriti has done selective projects but most of them have been memorable. After working in television for quite a long time, Smriti made her big screen debut with the Rishab Seth-directed comic caper 'Cash' which released in 2021. The medium she works, however, is of no importance to her. She is willing to work across different mediums as long as the work she gets to do work that makes her happy. 
In this interview, Smriti talks about her journey in the industry, her role in the forthcoming film 'Kaagaz 2', sharing the screen with Anupam Kher and Neena Gupta, venturing into films, the challenges involved in doing an audio fiction series, wish to be a Sanjay Leela Bhansali heroine and more.
In an interview, you had stated that the character you play in 'Kaagaz 2' is somebody who speaks her mind. Can you elaborate on that?
All of us have access to social media today but I feel there are very few people who are using it in the right manner. Social media can be used for promoting social causes but not everybody realizes that. The character I am playing in the film is a girl of today. She uses social media to voice her thoughts and share her opinion on various issues. In the film, the character plays a very important role in taking the narrative forward. As an actor, you play several characters and you don't relate to each of them. Tanisha, however, was one character I could fully identify with. 'Kaagaz 2' has been one of my special projects so far.
'Kaagaz 2' is the second film in the 'Kaagaz' franchise. Instead of being a sequel, it seems to be a film that has thematic, and not plot-based, similarities with the first film.
Yes, that's right! There are thematic similarities between the two films. There is a lovely thought behind the film. In the first film, a piece of paper had declared the character to be dead even though he was alive. Just like the first film, 'Kaagaz 2' has a story that concerns the common man. It is a very emotional story.
The film boasts of a stellar cast including Anupam Kher, Neena Gupta and Darshan Kumaar.
When you see actors like Anupam Kher sir do a scene, you learn a lot. I have been a fan of Neena Gupta ma'am ever since I saw her in the TV show 'Saans' in the late '90s. I loved Darshan's performance in 'The Kashmir Files' and wanted to work with him as well.
In 2021, you made your film debut with 'Cash' and now, you have shot for 'Kaagaz 2'. Are you focusing on doing films now?
No, there is no such plan or intent. As an actor, I have always wanted to do good work. I have always preferred quality over quantity. On television, I have done a limited number of shows. However, all the work I have done has been appreciated. All the shows I have done have been different from each other. Maine kaam karne se zyaada breaks liye hain (laughs). After 'Dil Sambhal Jaa Zara', I thought of doing a film. I used to get offers for films right from the time I was doing 'Suvreen Guggal' but I felt I was not ready then. The medium does not matter to me. I have huge respect for television as it has given me all the success I have received till date.
With the audio fiction series 'Malang Ishq', you ventured into a new space.
I started my career as a radio jockey with 93.5 Red FM. Doing audio fiction, however, was a completely different experience. In audio acting, you have to do a lot of things using your voice. It is very different from regular acting. I feel everything you do in life helps you in some way or the other. I hope to keep getting different opportunities to explore myself as an artist.
OTT is one space you haven't ventured into yet.
I will be venturing into OTT very soon. I am doing a web series with a phenomenal actor who has done one of the biggest OTT shows. The shoot for the show will start in sometime.  
'Suvreen Guggal – Topper of The Year', one of your most popular shows, completed 10 years of its launch last year. How do you look back at the show?
I recently met the director of 'Suvreen Guggal' and told him we must make 'Suvreen Guggal 2'. Till date, I get the maximum messages for that show. A lot of Suvreen is me. A lot of me is Suvreen. I put a lot of my characteristics into Suvreen. When I was in college, I had already started working. So, I didn't get to enjoy my college life properly. Through Suvreen, I got to experience college life. I made some great friends while working on the show as well. Shivin (Narang) was my first friend in Mumbai. We are best of friends till date. Why everybody could relate to Suvreen is because of all of us have dreams and aspirations. People could relate to her journey.
You graduated in journalism and did a course in business management from IIM, Kolkata. An audition for a TV show took your life in a different direction.
Life is very unpredictable and full of surprises. I was studying and also doing a part-time job when a friend of mine suggested me to go for an audition. The office of the production house was in Green Park and it was very far from where I was living in Noida. A friend of mine offered to drop me there. When I met the makers, they asked me to give an audition. Till then, I had never given an audition in my life. Somebody from the team told me to comb my hair as I had curly hair. I went into the washroom, didn't even touch the comb, and ran my fingers through my hair. I had no makeup on my face.
I gave the audition and was finalized for the lead role. For some reason, I wanted to do another role. I told them about the same and they were quite surprised. At that time, I was quite naïve and didn't even know about concepts like lead actors and main protagonist. They told me to audition for the other part as well and said that they would send both to the production house. Later, I got to know they only sent the audition clip for Simi, the main protagonist in the show. I bagged the part and that's how my journey as an actor started.
To play Simi in '12/24 Karol Bagh', you had to gain some weight. Also, the character was older than you in real life. 'Itti Si Khushi' was an offbeat show. 'Dil Sambhal Jaa Zara' was an unconventional romantic drama. You have played a variety of roles till date. Is there a dream role you have in mind?
I feel my journey has just started. I want to play characters that challenge me as an actor. I want to play a person suffering from a split personality disorder. I also want to do an out-and-out action role. I also wish to play a typical Hindi film heroine in a commercial film. I love the way Sanjay Leela Bhansali showcases his leading ladies. I would love to be a part of a cinematic world like that.
Disclaimer: This story is auto-aggregated by a computer program and has not been created or edited by filmibee.
Publisher: Source link