Movies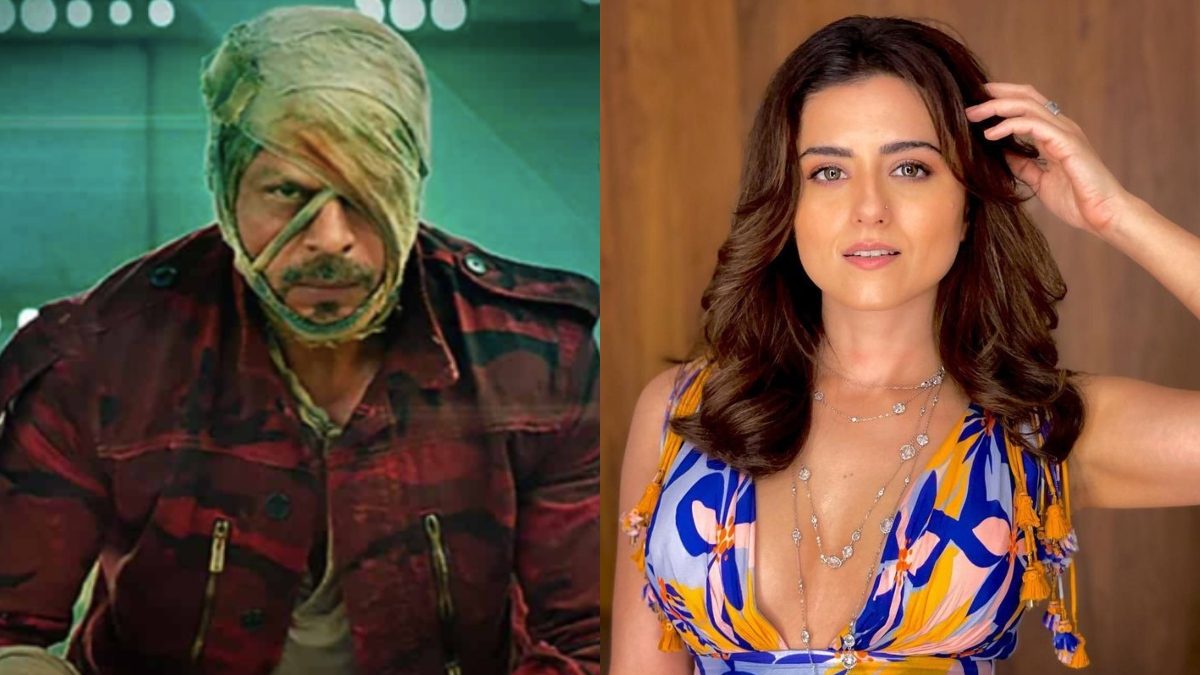 May 8, 2023
Jawan: Ridhi Dogra 'Fell in Love' With Shah Rukh Khan in 5th Grade, Says 'I Told SRK…'
Ridhi Dogra will be working with Shah Rukh Khan in Jawan.
Jawan actor Ridhi Dogra tells us that her love story with Shah Rukh Khan dates back to decades and it all started in the year 1993.
The intrigue and buzz surrounding Jawan is only increasing with each passing day. Bollywood superstar Shah Rukh Khan recently announced that the release date of the Atlee directed action entertainer has been pushed from June 2 to September 7. In a first, Shah Rukh will be seen sharing screen space with some of the most notable and popular names from the South film industries such as Nayanthara, Vijay Sethupathi and Thalapathy Vijay. Joining them will be Priyamani, Deepika Padukone, Sunil Grover and Ridhi Dogra. Interestingly, Jawan will mark Ridhi's first big-scale theatrical release. Earlier this year, she marked her big screen release with the small-budget animal vigilante film, Lakadbaggha, which received a lukewarm response.
As per reports, Ridhi has a cameo appearance in Jawan but details about her character are still kept under wraps. In an exclusive chat with News18, the television star shares her excitement about working with Shah Rukh, one of her favourite actors, in the film. "I had a life before I shot with Shah Rukh and a life after I shot with him. I cannot tell you about the day I shot with him and how I felt about it! I don't think I had spoken to him even one percent of the things that I spoke about him in my life," she recalls.
To channel her thoughts and exhilaration, she took to writing to freeze her experience for posterity. Speaking about it, Ridhi says, "I wrote so much. I've so many notes on my phone from that day because I was going through so many mixed emotions. I was waiting in a make-up room for almost half a day. The anticipation was killing me. That day, I went through all emotions – happiness, exhaustion, crying and nostalgia."
Ridhi Dogra tells us that her love story with Shah Rukh dates back to decades and it all started in the year 1993. "I was ten years of age when Shah Rukh Khan, the phenomenon, came about. I remember being blown away him. The first time I fell in love with him was during Darr. I think I was in the fifth grade at that time," she reminisces.
Apart from his acting chops, Shah Rukh has often being hailed for his wit and intelligence, a glimpse of which may be sneaked during his interviews with the press and interactions with students and fans. Ridhi points out that hearing him speak and dish our pearls of wisdom has been a life-changing experience for her. "But it was while reading his interviews that I truly fell in love with him. I used to read all his interviews and they, sort of, helped me. A lot of the person that I'm today is because of them. To think of it, he was the only person in our generation who spoke about manifestation and self-love," she explains.
"Every time he said 'I'm the best', he was talking about self-love. When he spoke about how he wanted to own Mannat, he manifested it. He has taught us so many things which have now become hashtags on Instagram and cool words to use. He was always been so honest. When he used to say 'I'm the best', everyone would laugh and call him pompous and self-obsessed. But he taught us to love ourselves. As someone who looked up to him, his words made me understand that I must love myself," elaborates the 38-year-old, while shedding light on the impact he had on her.
So, what was one of her earlier interactions with Shah Rukh on the sets of Jawan like? "I was so happy when I met him. I told him that I wouldn't call him 'Shah Rukh sir'. I called him 'Shah Rukh' and he was very kind to allow me to call him that (laughs)," says Ridhi, who will also be seen in Salman Khan and Katrina Kaif starrer Tiger 3. ​
Read all the Latest Movies News and Entertainment News here
Disclaimer: This story is auto-aggregated by a computer program and has not been created or edited by filmibee.
Publisher: Source link