Interviews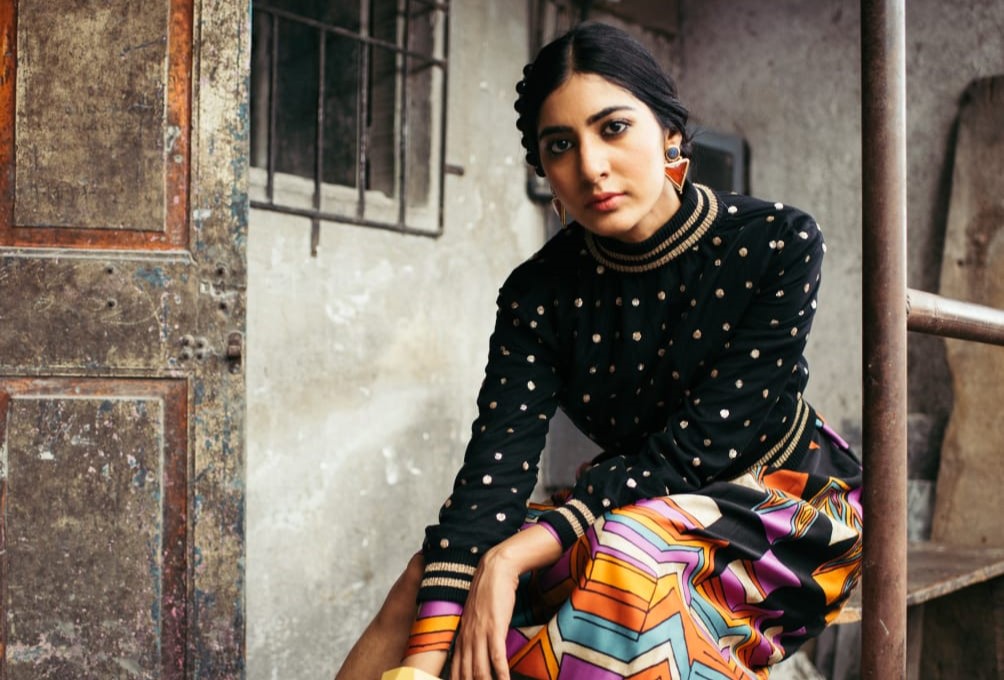 Jan 9, 2023
"It takes a lot of time for outsiders to get prominent parts in films or shows" – Samridhi Dewan – Planet Bollywood
Last year, Samridhi Dewan received praise from all quarters for her performance as Maya Ahuja in the SonyLIV series 'Good Bad Girl'. While the show had its share of positive and negative reviews, everybody seems to approve of Samridhi's portrayal of a twisted character. In the show, we see Maya in three different phases of her life.
While the childhood portions are played by Aradhya Aanjna, Samridhi has displayed quite an interesting arc as Maya when she was a law student in a Pune-based college and when she is working in a law firm and trying to climb the ladder up a decade later in a law firm in Mumbai. The show, headlined by Samridhi, featured in Ormax Media's list of the most watched content on streaming in the first week of its release and has been declared a streaming hit.
In this interview, Samridhi talks about the experience of playing Maya, the response she has received for the show, why she believes her journey as an actor has been slow, theatre training and more. 
A lot of people, who come from middle-class households and have big aspirations in life, must have found Maya to be a relatable character. Even though she takes a lot of wrong decisions and makes bad choices, she has her heart in the right place and we root for her. How did you interpret Maya?
Personally, I could relate to Maya's origins as I am also from Delhi. Apart from that, there was nothing in common between us (laughs). I have known people who have had very big aspirations. When you see her in college and then, when you discover her ten years later, she is a product of a lot of things that have happened in her life. To play Maya was a little complicated as there was a lot of guesswork involved. In the show, you don't get to see how or when Maya comes to Mumbai and becomes a lawyer. She is a harder product of what the 18-year-old Maya in college goes through. Even though she is a fighter, she is walking on eggshells all the time and is constantly scared. She doesn't have anything to fall back on.
You have stated in an interview you have been getting extreme reactions to the show – some have loved it and there have been some who have not liked it at all. Did you anticipate such a response while shooting for the show itself as the subject is quite novel and we haven't seen such a character either?
When we were shooting the show, we knew that it would be quite challenging for the audience to understand it. Very rarely do you see a female character who is depicted as being problematic. She is in a metropolitan setup doing her own thing. We made an effort to ensure that even if people didn't like her, they understand why she is making certain choices in her life. Then, it becomes a tangible story about a girl and her life. 
There was some criticism about the show not treating cancer with sensitivity.
We had expected that to happen. There has been some criticism but there have also been reviews where the critics have stated that the show has been quite unapologetic in its approach towards depicting a flawed character. The show was never about a person who does the right things in life. When Maya lies about suffering from breast cancer, she has no guilt in her heart. As you rightly pointed out, when she meets the girl at the airport, she realizes how wrong she was.  
You have spent a lot of time doing theatre. How did it help you hone your skills?
I studied at Delhi University. I did a fair bit of stage work there. After that, I went to Drama School Mumbai (DSM). So, theatre has been a part of my life for years now. My training as an actor has been on stage. I have actually had no camera training. I owe all the skills I have today to stage. I have learnt everything related to cameras on the sets.
You have had a steady journey in the entertainment industry. You played a part in the episodic TV series 'Stories By Rabindranath Tagore'. That was your first on-camera acting assignment. After that, you did a film ('Lucknow Central') and acted in web shows like 'Imperfect', 'The Office' and 'The Married Woman'. 'Good Bad Girl' has been an important stepping stone in your career. How do you look at your journey so far?
Honestly, it has been a very slow journey. There are very few people who manage to get a lot of things done in a short span of time. Usually, it takes a lot of time for outsiders to get prominent parts in films or shows. Whenever I didn't have any acting assignments, I would be acting in a play. I have consciously tried to hone my skills regularly. During the pandemic, I started writing and managed to channelize my creative energies in a different direction.  
You studied English literature at the prestigious Miranda House College at Delhi University. You come from a strong academic background. Was it easy to leave all that behind and come to Mumbai to look for work as an actor?
My process was a little bit different. I came to Mumbai to do a diploma course in acting. I started getting calls for auditions as people saw me perform in plays. It was tough waiting for the right parts to come my way but I had made up my mind to carve out a career in acting.
Do you consider 'Good Bad Girl' to be a turning point in your career?
I will find that out in some time. I have definitely got more work opportunities after the release of the show. I haven't been offered a lot of things that have excited me. Maybe, something like Maya was once in a lifetime opportunity.
When can we expect the second season of the show to come out?
Streaming platforms take some time to decide on these things. I guess it will take us a while to get some clarity on this. I am going to start another project soon.
Disclaimer: This story is auto-aggregated by a computer program and has not been created or edited by filmibee.
Publisher: Source link