Ishaan Khattar and Wamiqa Gabbi recently worked together on a project and trust us, it is an interesting one.
The project that they worked on was entirely shot on iPhone. Come, let's learn more about it.
Ishaan and Wamiqa were working on Vishal Bharadwaj's 30-minute short film titled Fursat. The film has just dropped on Apple.com and its YouTube page.
As per reports, Apple roped in the filmmaker to shoot the entire film on iPhone 14 Pro, which is their latest flagship mobile. 
While talking about shooting the movie on an iPhone, Vishal said, "A traditional film camera comes with 10 people, 3 attendants, and 10 boxes of lenses… you can't move around. You can't be quick. iPhone liberated me in that sense. I've never had this kind of scale in my films ever before. And this can tell you about the scale iPhone can achieve." 
"Vishal sir was enjoying himself; he was like a child on the sets with an iPhone. We all had fun on the sets of this film, which had an iPhone camera," says Ishaan Khattar.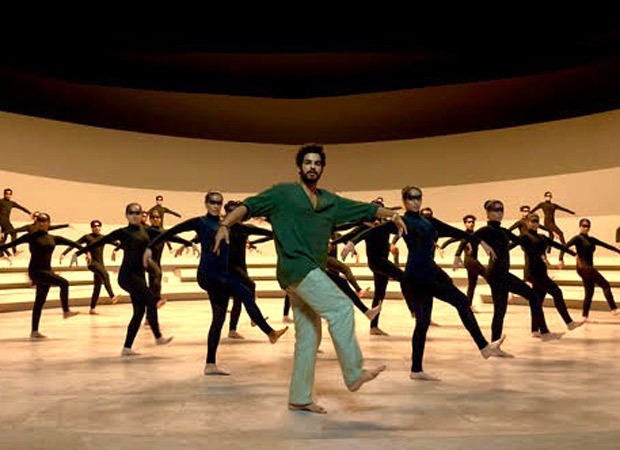 Fursat is a Bollywood-style musical celebrating the power of love. Helmed by award-winning Bollywood director, Vishal Bhardwaj, and supported by a cast and crew of celebrated Bollywood personalities—the film has all the ingredients of popular cinema, including songs and choreographed dances, which are integral to Bollywood, packaged together on a scale never seen before for a non-commercial film. The film shows scenes shot in a desert, underwater, on a train, and in various different locations like a hospital and dance stage.
Bharadwaj also opened up about shooting action sequences on the iPhone. He said, "Action mode was the biggest surprise for me. In Fursat, we've covered a lot of things in Action mode. If you see the raw footage, the visual is so jarring and destabilized. On Action mode, it's so smooth. You have to see it to believe it."
Fursat Short Film Trailer:
Are you excited to watch this short film?