Movies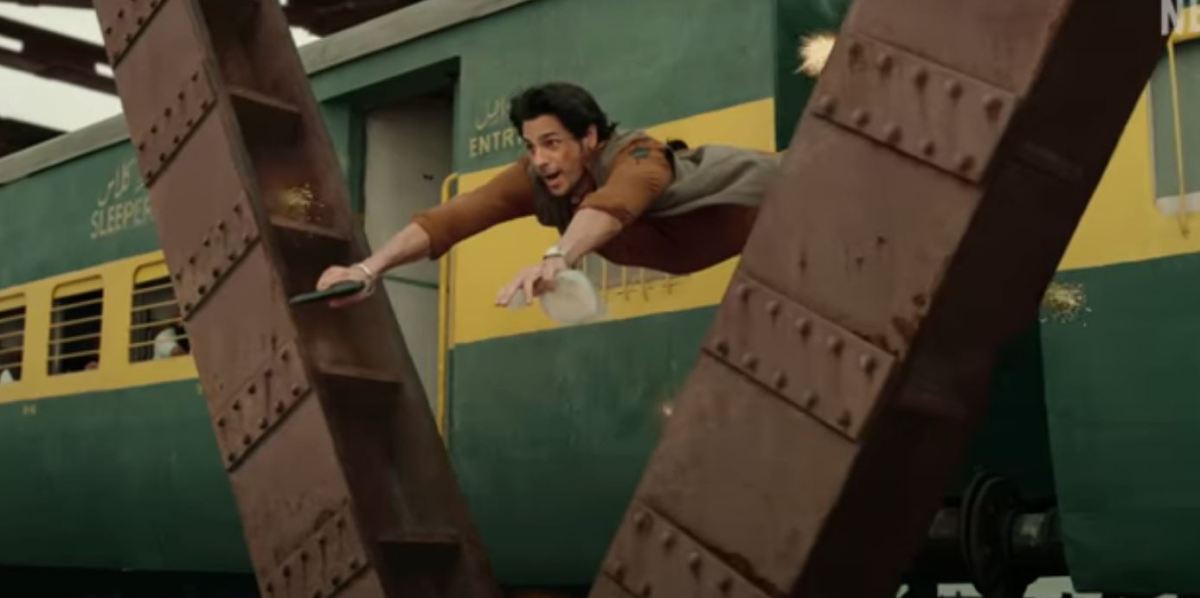 Jan 9, 2023
Is Sidharth Malhotra's period film based on India's shelved covert plan to bomb Pakistan's Kahuta nuclear plant? – Beyond Bollywood
It is difficult to say as the film in set in the 70s, whereas the rumoured Indian plot was conceived in early 80s.
By Mayur Lookhar
Ah, these Indian spy thrillers based on /or inspired by true events get us really curious. A more confident India, a more confident Indian cinema has braved to tell stories like Raazi [2018], Romeo Akbar Walter [2019], BellBottom [2021]. Even Salman Khan's Ek Tha Tiger [2012] was rumoured to be based on Indian spy Ravindra Kaushik – but denied by director Kabir Khan. Nevertheless, the stories of our unsung heroes are always welcome. Our heart goes out to agents like Kaushik, who are disowned after being captured by the enemy – as is the sad global norm and also the nature of the job.
Come 20 January, 2023, Sidharth Malhotra will be seen playing a clever spy in Mission Majnu. Written by Parveez Shaikh and Aseem Arrora, the Netflix original is helmed by Shantanu Baggchi. After an intriguing teaser, the makers released the trailer on 9 January.
Our thoughts on the trailer will follow later, but it is the 'inspired by true events' line that has got us inquisitive. At the beginning, it is clearly mentioned how Indian government, it's well respected intelligence agency R&AW desires to neutralize Pakistan's nuclear facility. Embattled by the loss to India in the 1971 war, the then Pakistani president Zulfikar Ali Bhutto had desired to make Pakistan a nuclear state. Three years later, Pakistan roped in Abdul Qadeer Khan, a metallurgist who was working on centrifuge enrichment for Urenco, to complete the nuclear dream. India had gone nuclear with a surprise test Smiling Buddha in Pokhran 1974. Rattled by it, the Pakistani establishment was prepared to let its people eat grass, but were determined to go nuclear. An army coup in 1977 saw Bhutto being sentenced to death with army chief Zia-Ul-Haq becoming the president of Pakistan.
Mission Majnu's antagonist looks very much like Zia. Abdul Qadeer is openly mentioned. So, the events in the film could only have taken place post 1977. The trailer lists the mission clearly.  Our research led to us unearthing about an old (rumoured) Indian covert plot to bomb Pakistan's Kahuta nuclear plant. Buzz has it that this plan was first conceived in 1981 when Indian intelligence agency was impressed by a similar operation by Israel in Iraq's under-construction nuclear reactors. Apparently, Israel was willing to do the job for India, with Israeli jets ready to touch the Jamnagar base in Gujarat.
After meticulous planning, the covert operation was to take place in 1984, but international pressure, and fear of full scale war between India-Israel and Pakistan led to then Indian Prime Minister Indira Gandhi dropping the plan.
 Surely, if India was to target Pakistan's Kahuta plant, it wasn't possible without getting secret information from Pakistan. Mission Majnu trailer suggests that this film could be based around the same episode. However, lead actor Sidharth Malhotra claimed that their film is based in the 70s.
The 70s setting in Mission Majnu led to speculation that maybe, Sidharth Malhotra's character Amandeep Ajitpal Singh could be inspired by the tragic story of Indian spy Ravindra Kaushik aka Black Tiger, who got exposed, tortured and ultimately died in a Pakistan jail in 2001. Like Amandeep, he, too, married a local Pakistani girl. However, unlike the reel character, Kaushik was no darzi [tailor] but he had studied in Karachi university, did law and then went on to join the Pakistani army. That rules out Sidharth playing Kaushik.
The classified nature of spy business is such that one can never say with an absolute certainty. We presume that writers Shaikh, Arrora have been inspired by true events, real characters, to tell their own fictionalized account of a true story.
The spy angle, nuclear threat, period setting naturally builds an intrigue around Mission Majnu. However, the trailer is also filled with populist tropes, romance, and some OTT action. The teaser showed Malhotra's character as a different spy, who doesn't really wield guns. But when it is about life and nation, the R&AW agent does take necessary action, as seen from the trailer.
After a rather inconsistent career, Malhotra seems to have found some comfort in patriotism through works like Shershaah [2021], Mission Majnu and the upcoming cop series by Rohit Shetty.
After a rather poor Bollywood debut, Rashmika Mandanna finds Mission Majnu coming straight on Netflix. We hope she has a more meaningful role than seen in the trailer. Mandanna plays Nasrin, the local Pakistani women who our R&AW agent marries. It sure would be exciting to see how a South Indian enacts the role of a Urdu speaking blind Pakistani.
The connoisseurs of spy thrillers may not find Mission Majnu trailer all that enticing. Malhotra, Mandanna, Mission, Majnu. Fans will hope that the four Ms coming together will result in some manoranjan (entertainment).
Watch the trailer below.
Disclaimer: This story is auto-aggregated by a computer program and has not been created or edited by filmibee.
Publisher: Source link