Gossips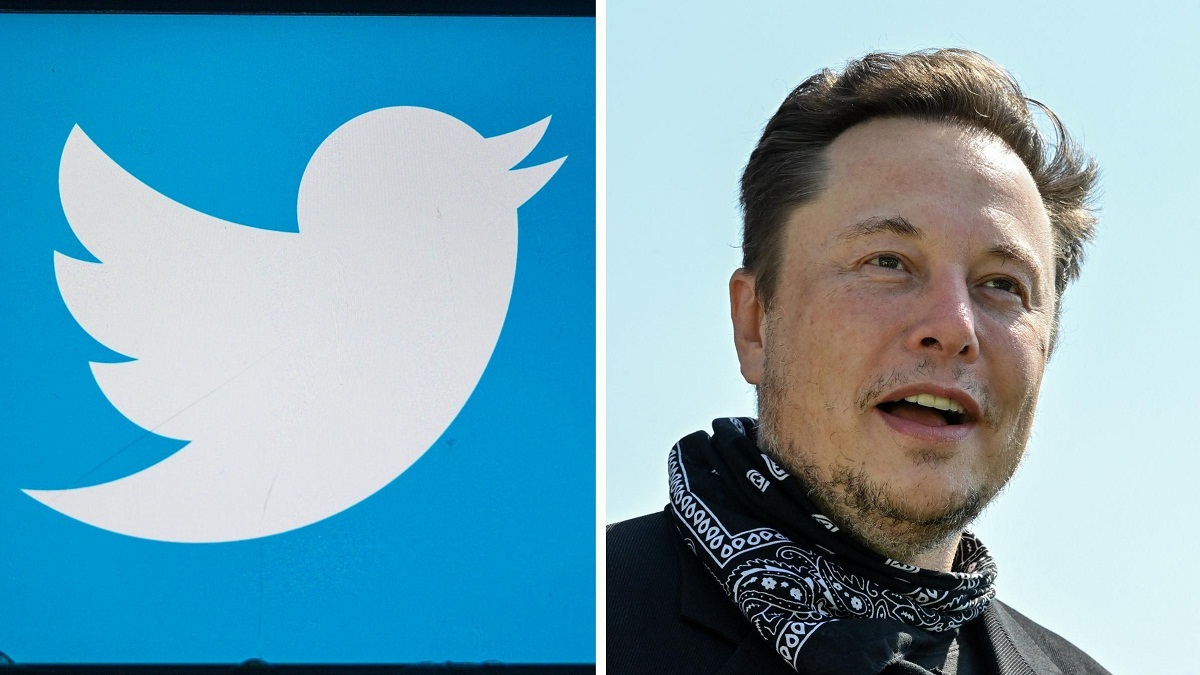 Jan 20, 2023
'Instagram Makes People…And Twitter Makes People Angry- Which Is The Better Platform?': Elon Musk Asks Users!
Space X founder Elon Musk took to Twitter to clarify his query. Where he asked about which social media app you think is better. Fans and his follower's reactions went viral, here you can read some of the interesting replies from top personalities around the world. Elon musk is rather interested to interact with his followers via Twitter for the last few years. 
For that, he bought twitter last year in October US$44 billion, and became the official magnet of Twitter. Ever since he took control over Twitter, Musk introduced and taught many of his pieces of knowledge through the platform to his wide range of followers across the world. There has been a talk regarding Elon Musk's time management strategy, of how he could manage to do all his business and find time to talk with his followers. 
Last day, Musk took it to Twitter, where he posted a question, "which of the social media do you think is better, Instagram or Twitter? And why?" "do you feel happy or depressed while browsing on social media?"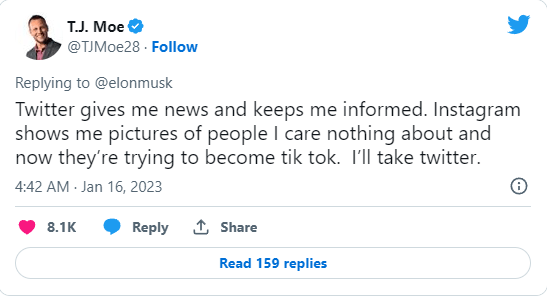 Here you can see the vibrant reply of his followers to his question. Former American footballer TJ Moe replied, "Twitter gives me news and keeps me informed. Instagram shows me pictures of people I care nothing about and now they are trying to become TikTok. I'll take Twitter."
Followed by,  Becker news CEO, Kyle Becker wrote, "Instagram is useless. Twitter is the best place for timely information." Sahil Bloom said, "Instagram is designed to make you wish you were someone else. It is a happiness trap, Twitter has its own issues, but at least it doesn't do that."
Disclaimer: This story is auto-aggregated by a computer program and has not been created or edited by filmibee.
Publisher: Source link