Review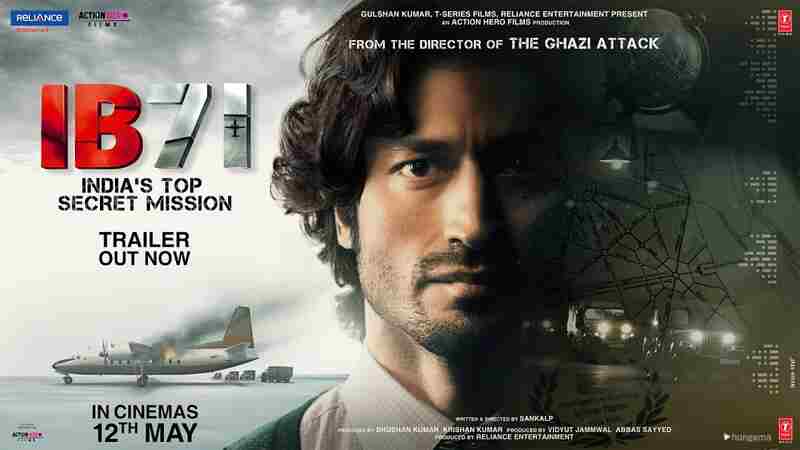 May 12, 2023
IB 71 Movie Review – Bollymoviereviewz
Average Ratings: 2.71/5
Score:60% Positive
Reviews Counted:6
Positive:3
Neutral:1
Negative:2
Ratings: 2.5/5 Review By: Zinia Site: India Today
Director Sankalp, who had earlier worked in The Ghazi Attack, often loses control of the screenplay. His script could have been tauter and smoother. His hold on the reign is loose in the first half, which drowns the overall effect.
Visit Site For More
Ratings: 3/5 Review By: Simran Site:DNA
But there are shortcomings too. One of the significant drawbacks of this film is the sluggish first half. You might lose interest in between and find it too slow for a spy thriller. The movie also lacks suspense factor and isn't at par with thrillers like Madras Cafe, Baby, or Raazi. You don't feel the adrenaline rush in the pivotal moments. Still, the movie is a decent thriller.
Visit Site For More
Ratings: 2/5 Review By: Kusumika Site: Zoom TV
In the end, this abysmal espionage movie fails to deliver any semblance of intrigue, suspense, or entertainment. It serves as a painful reminder of what can happen when lazy writing, uninspired acting, and amateurish direction collide, leaving the audience longing for their wasted time and hoping for a swift end to this cinematic catastrophe.
Visit Site For More
Ratings: 3/5 Review By: Saheli  Site:Bollywood Bubble
Overall, IB 71 is a decent film to watch. The film keeps you hooked. However, the second half of the film keeps you on the edge of your seat. Vidyut Jamwal delivers a promising role and a watchable movie.
Visit Site For More
Ratings: 2.25/5 Review By: Vinamra  Site:Firstpost
But when a film ends up being both predictable and pedestrian, there's a problem. Vidyut Jammwal and Anupam Kher's IB71 is unfortunately one such film.Here, we have a bunch of stern faces mouthing Janaab after every line, the same issue that bogged down Mission Majnu this year. The end credits are accompanied by a voiceover of Jammwal, what we read is also what we hear. As I said, the man has chosen words this time.
Visit Site For More
Ratings: 3.5/5 Review By: Ronak Site: Times of India
"IB 71" is an engaging watch that sheds light on a remarkable chapter of history, instilling a sense of pride in our intelligence network. With a runtime of nearly two hours, the film maintains a screenplay that keeps the audience captivated throughout, ensuring there is never a dull moment. If you have an affinity for period action thrillers, this film successfully checks the boxes.
Visit Site For More
Also Try:
Kisi Ka Bhai Kisi Ki Jaan Advance Booking
Salman Khan Box Office Collection
Top 10 Most Watched Web Series in india
Top 10 Best Hindi Web Series of 2022 in India
IB 71 Plot:
In 1971, Dev Jammwal is an IB agent, who is assigned to prevent Pakistan and China from attacking India by blocking the airspace.
IB 71 Release Date:
12 May 2023 straight to Theaters
IB 71 Cast:
Vidyut Jammwal
Anupam Kher
Vishal Jethwa
Faizan Khan
Dalip Tahil
IB 71 Director: 
Sankalp Reddy
IB 71 Producer: 
Bhushan Kumar
Krishan Kumar
Vidyut Jammwal
Abbas Sayyed
IB 71 Production Companies:
T-Series
Reliance Entertainment
Action Hero Films
IB 71 Distribution Companies:
Reliance Entertainment
IB 71 Run Time: 
1 Hour 57 Minutes (117 minutes)
Read More About Celebs:
Salman Khan | Shahrukh Khan |Aamir Khan | Ranbir Kapoor 
 Hrithik Roshan | Akshay Kumar
Rajeev Masand , Taran Adarsh, Komal Nahta , Anupama Chopra Reviews are awaited for this movie
Disclaimer: This story is auto-aggregated by a computer program and has not been created or edited by filmibee.
Publisher: Source link