Movies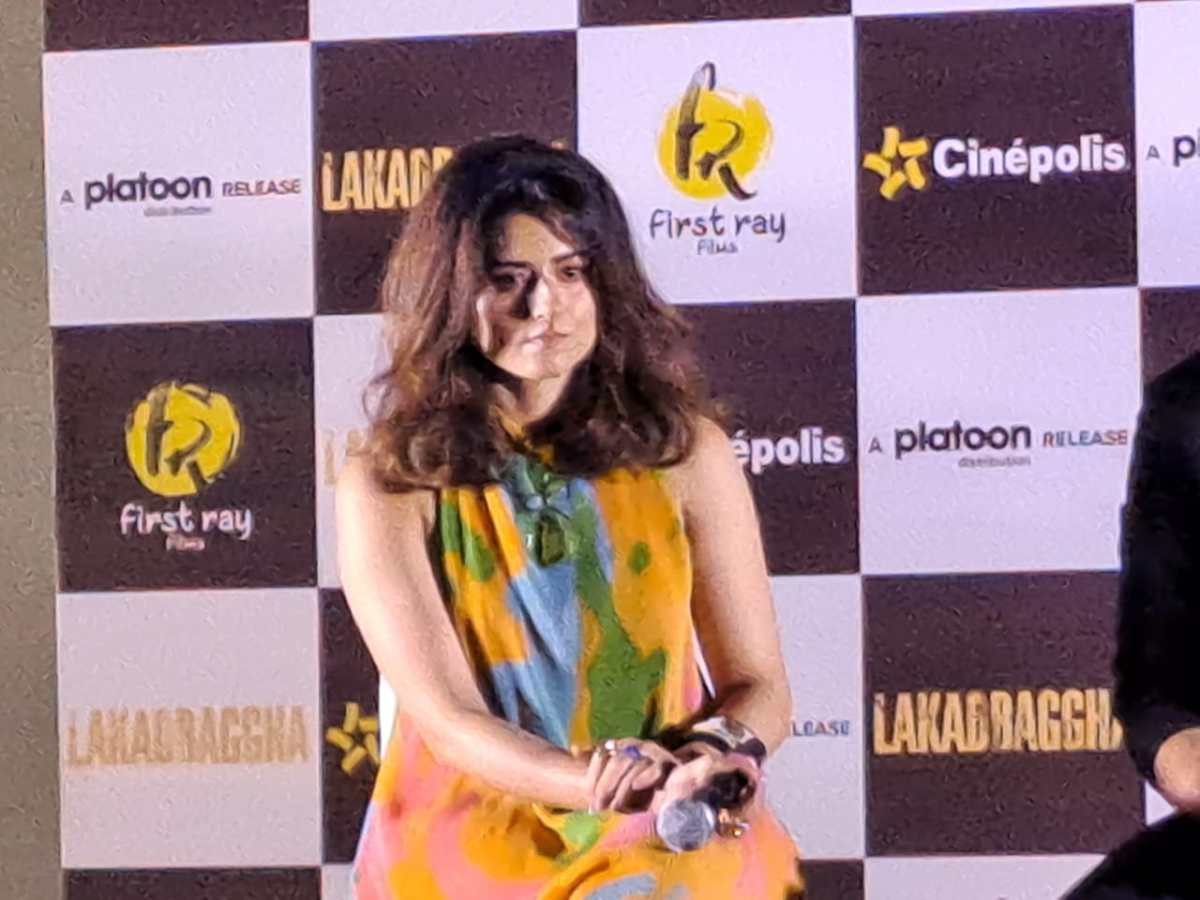 Jan 3, 2023
I was never really keen to do films – Beyond Bollywood
The actor opens up on the 13 year long wait for her Bollywood debut with Lakadbaggha [2023].
By Mayur Lookhar
Popular actor Ridhi Dogra is set for her maiden Bollywood film. Directed by Victor Mukherjee, Lakadbaggha [2023] is set to be released in theatres on 13 January. It has taken 13 long years for Dogra to finally make her Bollywood debut.
At the trailer launch, host Meiyang Chang asked her whether this has sunk in?
"No, it hasn't. I don't think like now I'm now doing a film. Whatever I've done before, my process is the same. I ask many questions. This continues to whichever set I'm on," said Dogra.
 She adds, "When I saw myself on the big screen in Kolkata, that is when it hit me. I felt that I don't look bad, I sound good, I should do more films. Mediums don't really matter to me. As long as I'm part of a good story, good team that is all that matters."
This writer recalls first meeting a wiry Dogra way back in 2009 when she first started her career working in television. We don't recollect the show, but Dogra was part of a soap that aired on the newly launched General Entertainment Channel Real, that was owned by Turner Broadcasting. Real didn't last long, but Dogra grew gradually in her TV career.
She was much appreciated for the Voot web series Asur [2020]. Over two years later, she is now making her Bollywood debut.  For one who cared about the medium, Dogra simply went with the flow.
"I wouldn't say that I waited for a film to happen, and it happened very late. It's happened when it had to. Honestly, I was never really keen to do films. I wasn't chasing them.  I was always happy exploring my own self, wherever I was. If I was on a set, I simply wanted to give my best at that moment. So, when I sat down with you, I hope I tried to give my best back then. My life is all about living in the moment. I don't believe in mojo, I believe in jomo" revealed Dogra.
But post Asur, there must have been aspirations for films?
"Asur happened one week before the lockdown. There was no time for me to process this new found love.  Then the same thing happened a year later with The Married Woman, when we were hit by a bad bout of Covid.  Everyone was not in a good space," Dogra says, "My work has been very well received. The timing was a little off. But I take things with a sense of humour. Its absolutely fine. I'm hoping now that I'll be able to make something of the love that people give me, and take it to a higher level."
Disclaimer: This story is auto-aggregated by a computer program and has not been created or edited by filmibee.
Publisher: Source link