Interviews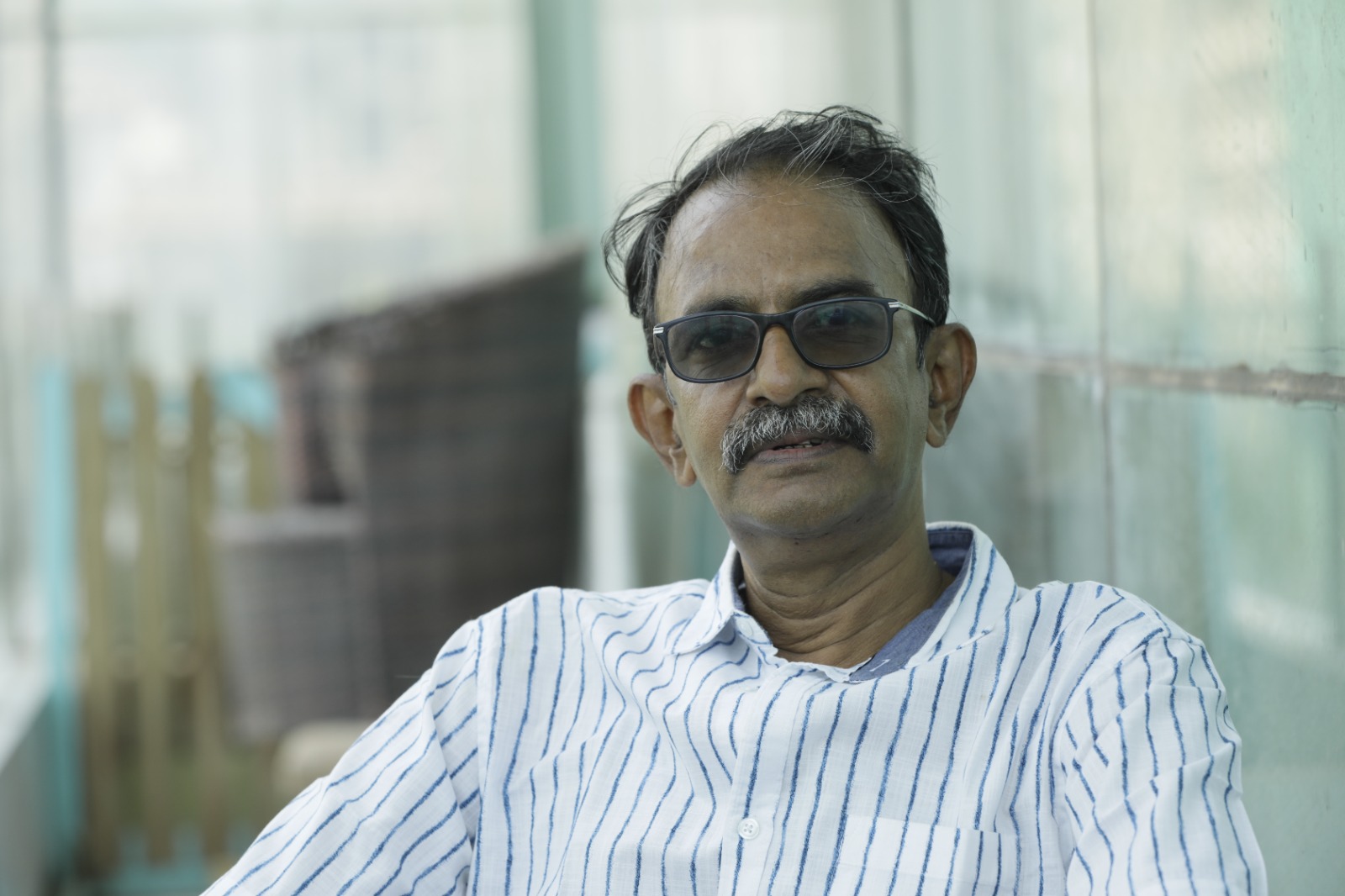 Apr 30, 2023
"I want to make socially relevant films" – Amitabh S Verma – Planet Bollywood
Almost every day, a good number of people arrive in Mumbai with dreams in their eyes. While some have acting aspirations, there are some who wish to see themselves being credited as the director of a film a few years down the line. There are many who plan to work in the different technical departments as well.
Armed with a degree in film editing from the reputed Film and Television Institute of India (FTII), Amitabh S Verma came to Mumbai in the mid '90s to work as an editor and then, branch out as a director after some time. While he managed to achieve these objectives, Amitabh also ended up doing a few other things like writing lyrics, composing music, singing and making documentaries.
Amitabh not just tried his hand at multiple things but achieved a good amount of success in everything he did. According to him, having multiple skills in the film and entertainment industry is a good thing today.
Two years back, you released 'Awalla', your debut single as a singer. Though you continued to put out cover versions of popular Hindi songs, you refrained from releasing original music for some time. Recently, you released another track called 'Khelo Shyam Sang Hori'.
'Awalla' was based on a traditional bandish. The song got a good response and being my first single, I was happy to see it getting appreciated. I was not in a hurry to release one song after another. After 'Awalla', a lot of people started asking me as to when will my next song come out. For a while, I was not sure about what I should sing next. Since 'Awalla' was based on a traditional bandish, I decided to take a similar approach for my next song. 'Khelo Shyam Sang Hori', too, is based on a traditional bandish.
I had learnt classical music when I was in school. 'Khelo Shyam Sang Hori' is based on a bandish of kaafi raag which I had learnt around thirty years back. The melody was so strong that it stayed with me. So I decided to work on that for my next single. Every traditional bandish has just one mukhda and one antara. The second antara in the song has been written by me. Because of that, I have been credited as the writer of the additional lyrics for the song. The song has been wonderfully arranged by Nirmalya Humtoo Dey.
The video shaped up quite well. It features your son Aarush Varma along with Riva Arora, who is a popular actor and social media influencer.
The song is about Holi so there could not have been a more appropriate time and place to shoot this song in Vrindavan during Holi. I thought of casting Aarush in the song as we needed a teenager. Aarush is also a good dancer so that was an added advantage. Riva and Aarush have been very close friends for almost a decade now. In real life, they are exactly like you see them in the video. So it made a lot of sense to cast her opposite him. I actually did not even know that she was a known influencer on social media. I cast her because she was just right for the role. Lord Krishna had left Vrindavan when he was just 15-16 years of age. He went to Dwarka and never came back. Since we were talking about Vrindavan, we had to cast teenagers. In Vrindavan, it is often said that har ladke mein Krishna ka swaroop hota hai (every boy has Krishna's persona in him).
We will also see Aarush in the upcoming film 'OMG 2' which also features Pankaj Tripathi, Yami Gautam along with Akshay Kumar.
Aarush always had a keen interest in acting. I remember there was a wedding in our family a couple of years back. Aarush performed to a song during the celebration. Everybody appreciated his performance and somebody from the family asked for his autograph in jest. Aarush got extremely thrilled by all the appreciation he received. He was just eight years old then. We had never sent his pictures to an agency. A couple of years back, he had acted in a short film made by me. It was called 'Bappa Morya'. My wife had shared the link to it on Facebook and that's how some people discovered Aarush's work in it.
There was a casting happening for the role of the boy for 'OMG 2'. Owing to the lockdown, all this was happening online. So, Aarush also auditioned for this. There were more than 200 kids from all over India. When Aarush told us that he had been shortlisted we did not take it seriously and we did not even know the film for which he had auditioned. Then, my wife Shruti got a call from the production house informing her that Arush had been finalized for the role. It was then that the director revealed that the film was 'OMG 2'.
What are Aarush's plans for the future?
My wife Shruti Anindita Varma and are both filmmakers. We started out on this journey almost three decades back. Back then, it was quite rare to see somebody from Bihar deciding to become a filmmaker. We decided to walk on this path and it has been a good journey so far. Aarush is in the tenth grade now. We would be happy with whatever decision he takes about his professional career. If he decides to become a full-time actor, we would definitely support him. However, we want him to finish his graduation. When the offer for 'OMG 2' came, we were a little unsure about it initially. He was in high school and we were worried that he would get distracted from his studies. However, we gave him the freedom to take the call as we didn't want him to feel regretful about passing on the offer. Most of the shoot happened during his vacation, so his studies didn't get hampered.
You are directing a film with your wife Shruti Anindita Varma.
The film has been Shruti's brainchild. We were shooting a documentary in Vrindavan a few years ago. When we were getting back from Vrindavan, Shruti told me that she wants to shoot a feature film there. She has always been very good with stories and ideas. When she witnesses a particular incident, she can create an elaborate story out of it. We are in the process of finalizing the details for the shoot. We will start shooting for it in a couple of months.
You have also written the dialogues for a Jahnu Barua film.
Yes, I have just finished writing the dialogues for the film. I will be writing the songs for the film as well. I recently wrote the Hindi songs for a Telugu film called 'Das Ka Dhamki' which featured Vishwak Sen in the lead role.
Apart from being a filmmaker, you are also a writer, lyricist, editor, music composer and singer. There was a time when it was said that being a multi-skilled person in the film industry is not a good thing as people find it difficult to understand how to slot you. Do you think doing multiple things has worked in your favour?
Most of the work I have done till date has come to me organically. I find it very difficult to reach out to people and ask for work. That has always been an issue with me. Times have changed now. Doing multiple things is no longer a bad thing. Being a multi-tasker has worked in my favour. It has enabled me to explore different things as an artist.
What kind of films are you interested in making in the near future?
I have addressed different social issues through my short films. Basu Chatterjee has been my most favourite filmmaker from India. His films were extremely real and entertaining at the same time. I want to make socially relevant films. My wife, who is also my producer, feels very strongly for these films. So we intend to keep making short films that talk about socially relevant issues.
Disclaimer: This story is auto-aggregated by a computer program and has not been created or edited by filmibee.
Publisher: Source link