Interviews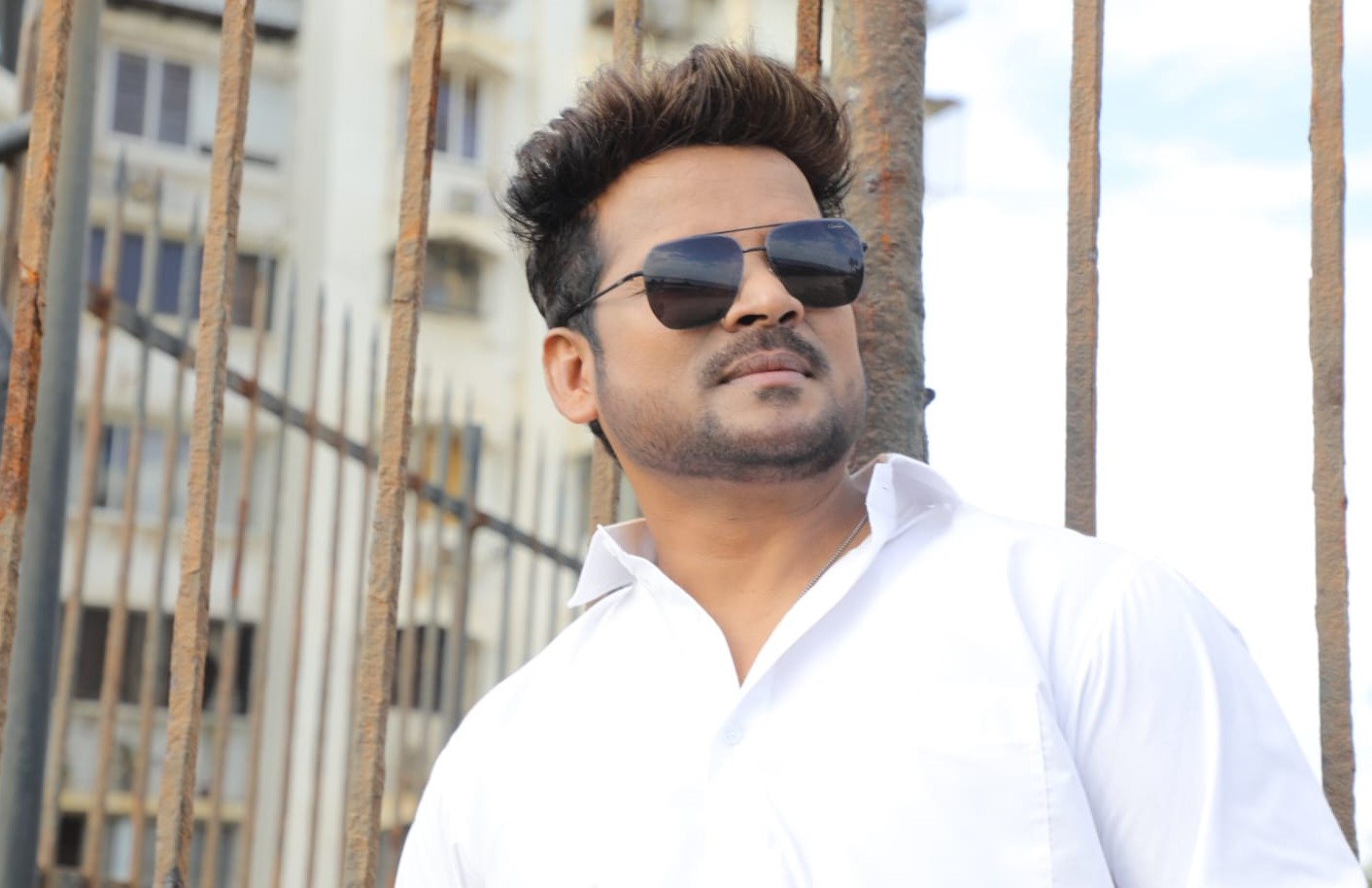 Jan 9, 2023
"I want to focus on singing original songs" – Shahid Mallya – Planet Bollywood
Shahid Mallya has an earthy voice that leaves you mesmerized every time you hear it on a soundtrack. The singer, who broke out with the Pritam composed mellifluous melody 'Rabba Main Toh Mar Gaya' from 'Mausam', recently lent his voice to five songs for the Netflix original film 'Qala' that had music by Amit Trivedi and Sagar Desai.
Some of the most popular songs sung by Shahid include 'Do Dhaari Talwaar' ('Mere Brother Ki Dulhan'), 'Kukkad' ('Student Of The Year'), 'Iski Uski' ('2 States'), 'Ikk Kudi' ('Udta Punjab'), 'Radha' ('Jab Harry Met Sejal'), 'Dhoom Dhadaka' ('Namaste England') and 'Daryaa' ('Manmarziyaan').
In this interview, the singer talks about his journey as a singer in the film and music industry, singing for a period film set in the 1940s, thoughts on recreations, the interesting stories behind some of his most acclaimed songs and more.
In 'Qala', you sang all the songs for Babil Khan. In a way, you were his voice in the film. There was a time when one singer would all the songs for a particular actor. This is quite a rarity in today's times.
Working on the 'Qala' album has been one of the most creatively satisfying experiences of my life. I have been a huge admirer of Mohd. Rafi saab since my childhood. I got attracted to music by listening to Rafi saab's songs on All India Radio. I would always think how wonderful it would have been if I was born a couple of decades earlier and gotten the opportunity to work with all those legendary musicians who composed such timeless music. To be offered a project like 'Qala' in today's times was a blessing.
One of the most wonderful things about the album is that live instruments have been used extensively.
Yes, live instruments have been used in all the songs. In fact, 'Nirbhay Nirvair' was recorded completely with live instruments. All the musicians were there in the studio and played in unison. It was similar to how music was recorded during the times when there were no digital recording facilities.
Ten years back, you worked with Amit Trivedi for the first time on 'Luv Shuv Tey Chicken Khurana'. You sang the title track of the film and then, went on to sing for him in films like 'Guddu Rangeela' ('Sahebaan'), 'Udta Punjab' ('Ikk Kudi', 'Chitta Ve' and 'Hass Nach Le'), 'Manmarziyaan' ('Daryaa' and 'Sacchi Mohabbat') and now, 'Qala' ('Rubaaiyaan', 'Shauq' and Nirbhau Nirvair').
Ever since I heard his music for the first time, I wanted to work with him. I remember I got a call from his manager to sing the title track of 'Luv Shuv Tey Chicken Khurana'. I heard the track a couple of times and then, recorded it in 15 minutes. The entire time taken by me to work on the song was 29 minutes. After the song was recorded, Amit ji asked me, "aap kidhar the abhi tak?" ("where were you all this while?"). I told him, "sir, main toh yahin par tha par kisi ne dekha hi nahin. Studio ke baahar ghoom raha tha" ("I told him that I was here all this while but nobody noticed me. I was just making rounds of studios"). He is somebody who has always given me a lot of love.
I grew up listening to Talat Mahmood, Hemant Kumar, Noor Jahan and Suraiya. While people of my generation were listening to Kumar Sanu, I was listening to the kind of music my father liked. Because of him, I learnt to appreciate those beautiful melodies. During those times, everybody worked extremely hard to hone their skills. When this project came to me, I felt I was living the era I always to be a part of.
You have stated that your father has played an important role in your journey. Years back, he had an accident that resulted in him being bedridden for several years. That must have been a tough time for you and the family.
My father's dream was to become a singer. His name was Salim Krishna Kumar. I was very depressed when he was bedridden because of the accident. I was not fully confident about moving to Mumbai. I thought of becoming a music teacher at some point as that would have helped me stay connected to music and also ensure a regular income. After finishing my graduation, I mustered up the courage to go to Mumbai. Even my friends encouraged me to take this step. I had won a scholarship in college and had some money because of that. With that money, I came to Mumbai with my family.
You had to struggle for a while before you got your big break with 'Rabba Main Toh Mar Gaya Oye' from 'Mausam'. Was there ever a point when you felt like giving up and going back to your home town?
I used to get such thoughts every day for a very long time. I arrived in Mumbai in December 1998. At that time, there were no mobile phones. We just had pagers. It was difficult to reach out to people in the industry. I didn't even know how to approach somebody. It took me 3-4 years to understand how people live and think in a metro city. Meeting Pritam da proved to be a turning point for me. When I sang 'Rabba', I didn't know if it was a scratch or the final version. Lyricist Kumaar, who is a very dear friend of mine, helped me meet him. We were very close friends from the beginning. There was a pact between us. We decided whoever gets a break first will help the other.
There is an interesting incident involving the film 'Kisaan'. It was the first CD which had you credited as a singer. Composer Sanjoy Chowdhury, who had composed the background score for the film, had called you to sing an aalaap but you insisted on singing a few lines for that particular scene.
PP da, as we call Sanjoy ji, wanted somebody to sing a melancholic aalaap. His assistant recommended my name to him. PP da showed me the scene. It was quite a long scene and I thought there was a scope to include a few lines there. Initially, I was a little reluctant to suggest this to him. I spoke to his assistant, who was my friend, about it. Dada liked the suggestion but was a little stressed as the producer was sitting outside and could come any moment to hear the piece. He told me it would be difficult to get a writer on such a short notice. I told him that I will write a few lines myself. He told me that I can do whatever I wish to but I have just ten minutes. I watched the scene again, wrote the lines and sung the song in one take. When the producer heard it, he hugged me and praised my work. PP da was also very happy.
He called me again to sing a piece for the background score of 'Yamla Pagla Deewana'. Daboo Malik ji had composed the songs for 'Kisaan'. When he heard my voice in the trailer, he was very impressed. He wanted to get in touch with me but didn't know me. Finally, lyricist Panchhi Jalonvi connected me to him. I met him at a coffee shop. It's strange how just one song can help you get noticed by so many people.
You grew up in Sri Ganganagar, a small town in Rajasthan. What kind of musical training you had as a child?
I never had a guru. I used to observe my father singing Rafi saab's songs. I had a friend in Sri Ganganagar who used to go to music classes. Since I didn't have the money to pay the fees for these classes, I would accompany him to the classes, stand outside the classroom and listen to what was being taught. I used to sit in mehfils and sangeet goshtis regularly. That also contributed to my music education.
In some of your interviews, you have mentioned your stance against old songs being recreated.  
I have not really been in favour of recreations. They are remixing songs which have been sung by singers who are still around us. One can understand somebody remixing an 80-year-old song but sometimes, even a song which is just 10-12 years old is being recreated. Recreations should be done respectfully. I want to focus on singing original songs.
My biggest worry is that a few years down the line, the younger audience would be confused about the original singer of a song. People might wonder whether 'Gulabi Aankhein' was sung by Rafi saab or Atif Aslam. If music labels want to do recreations, they should get the original singers to sing them again. The original creators are not even credited properly. They are credited towards the end and the ones who are recreating it get prominent credit.
What is your ultimate goal as an artist?
Every day, I try to become a better human being. Rafi saab was known for his simplicity. If I become 1% of the human being he was, I would feel I have achieved something in my life.
On some of his best songs
Kya Hoga – Dedh Ishqiya
I had known Vishal Bhardwaj ji for a while. My cousin Simaab Sen was assisting him during that time. He recommended my name to Vishal ji. He taught me the song on his harmonium. I loved the composition but told him honestly that I had never sung a qawalli before. That was one genre I had stayed away from. The voice of a qawwal has a distinctive texture and tone to it. I was not sure if I would be able to do justice to the song but Vishal ji believed in me and asked me to give it a try.
Rabba Main Toh Mar Gaya Oye – Mausam
Pritam da composed a lovely tune and Irshad Kamil saab wrote some beautiful lines. I feel fortunate about the fact that people discovered my voice through such a lovely song. Pankaj (Kapur) ji was very encouraging throughout the recording of the song. I was singing the song with several murkiyaan. As it was my first major song as a playback singer, I wanted it to give it my best shot.
Pritam da's assistants were supervising the recording on his behalf. They were not satisfied with my rendition. One of them told me, "aap toh bahut taiyaari dikha rahe hain. Humein kuch simple chahiye…" ("You are singing the song with too many complexities. We want something simple"). Initially, I got a little upset and sang the song in a simple manner in one take. Everybody got up and started clapping. It was then I understood the perspective of the assistant and realized one has to cater to the needs of the film. When you are singing for a film, gaayaki and taiyaari are secondary. Conveying emotions effectively is the most important thing. 
Ikk Kudi – Udta Punjab
It is one of the most favourite songs I have sung. I felt honoured to give my voice to Shiv Kumar Batalvi ji's poetry. A lot of singers have sung his kalaam till date. My version has been the most popular interpretation of this particular poem written by him. Amit Trivedi ji asked me to sing it from the heart and that's what I tried doing.  
Nachda – Phantom
'Nachda' is different from anything I had sung till then. Pritam da was very fond of the song and it is very close to my heart as well. When I heard the composition, I realized one needs to have a different approach while singing it. Kausar Munir ji wrote some beautiful lyrics for the song. I consider it to be a very important song in my filmography.
Toh Dishoom – Dishoom
I had a great time recording this song. Working with Pritam da is always a memorable experience. When you listen to it, it seems like a fun song. However, when you listen to the lyrics carefully, you realize it talks about so many issues plaguing our society. 
Dhoom Dhadaka – Namaste England
Mannan Shaah ji is a very talented composer. We first met when he was assisting Pritam da. It was the first time I got the opportunity to sing a song written by Javed Akhtar saab. It was a huge thing for me. The day I recorded the song, I was observing Roza for Ramzan. The song had mostly high notes in it.
Daryaa – Manmarziyaan
There were ten songs in 'Marmarziyaan' and I got to sing two of them. When we were listening to the album before its release, I realized there was something special about 'Daryaa'. Shellee is one of the best lyricists we have today. He is a very soulful human being and that reflects in his writing. He told me, "aisa lagta hai jaise feeling khud gaa rahi hai…" ("It seems feelings are singing themselves."). It felt humbled to receive such a huge compliment from him.
Disclaimer: This story is auto-aggregated by a computer program and has not been created or edited by filmibee.
Publisher: Source link