Interviews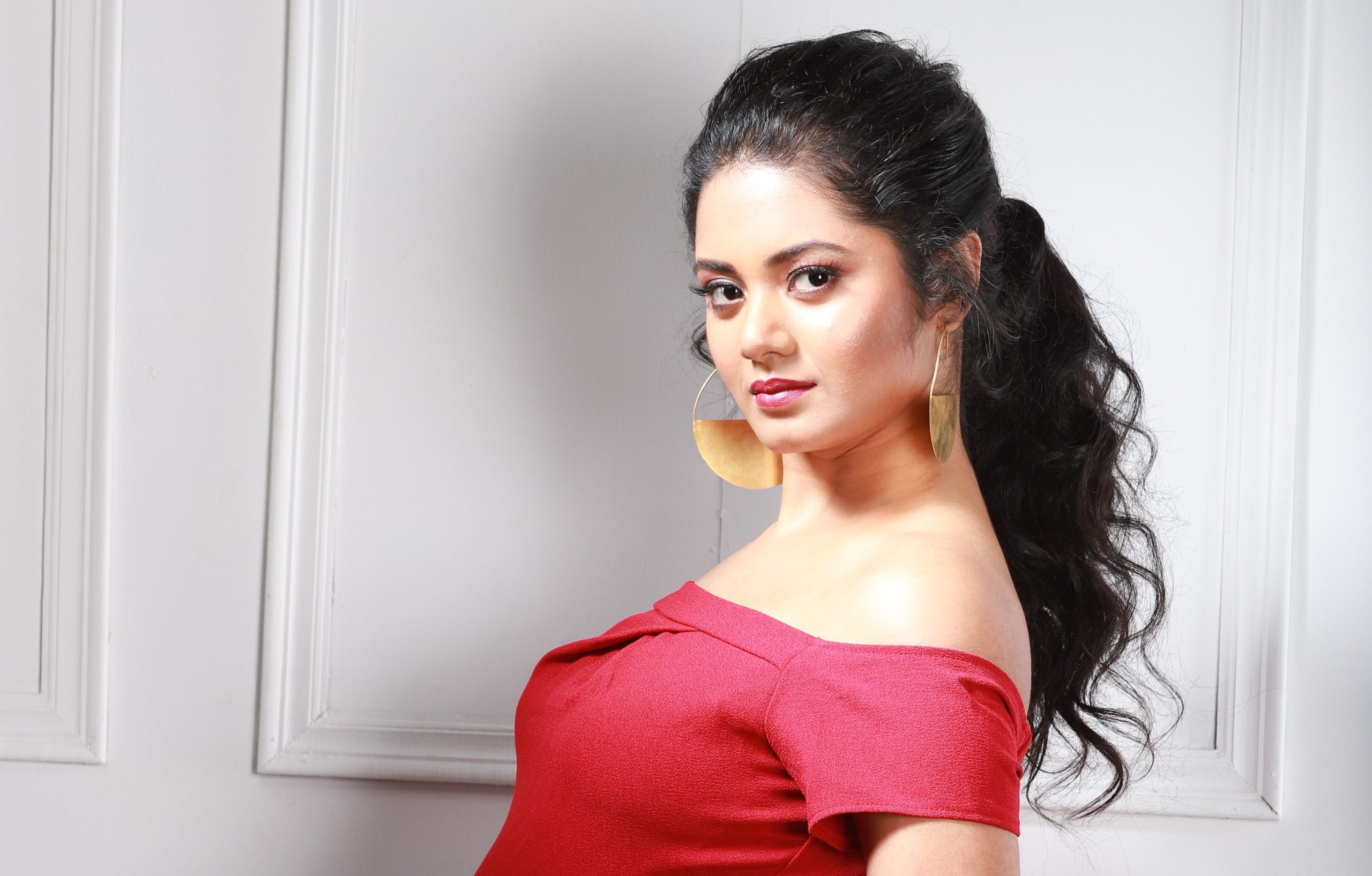 Sep 22, 2023
"I look forward to composing music for a South Indian film – Anwesshaa
Anwesshha faced the mic in a studio as a professional recording artist when she was a child. In the last several years, she was credited with countless film and non-film songs made in Hindi, Bengali, Marathi, Tamil, Telugu, Malayalam and several other languages. From 'Prem Ratan Dhan Payo' to 'Sita Ramam', the young singer has lent her voice to popular songs from several films in all these years.
A couple of years back, Anwesshaa embarked upon a new journey as a creative artist by turning composer. Initially, she composed original songs for her own YouTube channel. However, those songs ended up reaching producers and directors and they approached her to compose the music for their films as well. This marked the beginning of her career as a film composer. Anwesshaa recently garnered accolades for the incredible soundtrack she put together for the Marathi feature film 'Pahije Jatiche'.
Though you had composed the music for Bengali films in the past, this was the first time you were working on a Marathi film as a composer. Marathi films are known for having soundtracks that are very rooted and have a distinctive Indian sound to them. What are the factors you had to consider while composing the music for 'Pahije Jatiche'?
I was born in Maharashtra and there was a culture of listening to Marathi music at home. I, therefore, got exposed to Marathi music at a very young age. Since I had sung for many Marathi films in the past, it was not a new territory for me. As you rightly said, there is a certain sense of rootedness in Marathi film music. Many of the films are set in rural areas. 'Pahije Jatiche', too, was set in a rural space and that dictated the kind of music it would have.
One must remember that even one state could have multiple dialects. Even though the language remains the same, the dialect keeps changing as you move from one region to another. In 'Pahije Jatiche', the protagonist comes from a village. The songs had to have a folksy touch to them. The director told me that he wanted soulful music with some Indian classical elements in it. I kept that in mind while composing the songs and the background score.
One of the songs in the film, 'Kasa Asel Te Jag', is inspired from a couplet written by Rumi. 'Duniyadaari', another song in the film, is based on the writings of Sant Kabir.
This was a call taken by the director. The work of these poets is timeless. The lines written by them are so profound. If we try to infuse them in songs, it will be something new. Uma Kulkarni ji translated the original verses into Marathi. She did an incredible job with it and ensured that the essence of the poems was retained. She also made me understand these lines, so that I could do justice to them as a composer. 
Apart from you, Abhay Jodhpurkar and Hrishikesh Ranade lent their voices to the songs on the album. How did you choose the singers for the songs?
Once the songs are composed, you get an idea about the voices that will suit them. My choices were honoured and I feel grateful about it. As a music director, I was lucky to work with a filmmaker who gave me a lot of freedom at every stage. Kabaddi Narendra Babu, the director of the film, had complete faith in me. Many a times, a lot of people intervene during the music making process for a film. However, I didn't have to face such things. I could create the kind of music that did justice to the film and satisfied my soul as well. 
Apart from composing all the songs, you also did the background score for 'Pahije Jatiche'. Is putting together the background score for a film more challenging than composing the songs?
Yes, it is a more challenging process. In or country, songs tend to get more recognition than background scores. I think we need to talk more extensively about background scores in our films as a lot of effort goes behind them.
What kind of process do you follow while composing music?
I do not follow any particular process while composing music. That moment, when melodies come to me, is very sacred to me. I only act as a medium to capture or store the music that is sent to me by a divine force. These melodies turn into songs. When something good is supposed to be made, it comes to you as a gift. I hope and pray good melodies keep coming to me. I hope to offer the kind of melodies to the listeners that have a timeless appeal to them.
I don't believe in composing on a particular instrument. When you use an instrument, you face certain restrictions. To ensure the fluidity of the tune remains intact, I don't use an instrument. However, I do believe that a composer should know how to play an instrument. I started playing the ukulele a while back. Playing a ukulele helps me tell the arranger about the chord progression I want. 
Your journey as a composer started with composing songs for your YouTube channel. Composing for films must be a different experience as deadlines and other factors are involved.  
Sometimes, you face deadlines while working on non-film projects as well. If a music label is involved, deadlines are bound to be there. A lot of people have the habit of procrastinating and they tend to deliver their best when they are going through a lot of pressure. Sometimes, good songs do end up getting made in such times. However, I am not a procrastinator. Of course, you get more freedom when you compose songs independently. Apart from being composed by me, all my independent songs have been written by me as well. In the future, I could collaborate with other writers. My independent songs are a reflection of who I am.
As a composer, your journey started with the Bengali language feature film 'Lime N Light'. How did you come on board for the film?
I was making independent songs as a composer and didn't really have any plan or ambition to compose for films. Now, of course, I am enjoying the process of composing for films. Rituparna Sengupta, who is one of the most popular actresses in Bengal, had heard an independent song composed by me. She asked me to meet her when I come to Kolkata. When I met her in the city, she heard a few of my other compositions and immediately picked one of them for the film. She got me connected to Reshmi Mitra, the director of the film. By then, they had not finalized the music director for the film. Reshmi di heard my compositions and signed me for the entire film. They knew I write lyrics as well, so they asked me to write the songs myself.
Jaddan Bai, actress Nargis' mother, was the first-ever female composer in Hindi cinema. Though Usha Khanna achieved a good amount of success, one witnessed very few female composers working in films. Now, there seems to be a change and many female composers are around. What, do you think, is the reason behind this shift?
I think there has been a shift in the society. Women are feeling empowered and you see a reflection of it in every industry. I feel happy about the fact that I am living in a time when girls are being encouraged to follow their dreams. I don't think everybody has changed. We still come across people who say things that demean women. I think our education system needs to teach both girls and boys about gender sanitisation.
Do you remember the first tune you had composed?
Yes, I do. However, it has not been made into a song yet. I hope to create a song out of it someday. My parents deserve all the credit for me turning into a composer. I am a self-critical person. I used to make original tunes very casually. One day, I decided to tell my parents about it. They liked many of those tunes. They asked me to write lyrics and convert them into songs. Initially, I was not very confident about writing songs. Once I started writing, thoughts started flowing organically. Since I was a musician, I had an understanding of meter. I feel very fortunate to be surrounded by people who could identify some of the skills I had.
As a composer, how would you describe your signature style?
I think it's too early to determine that. I need to spend a few years composing for films to figure out my signature style, something that people exclusively get in my music. My listeners, perhaps, will be able to point that out better.
What are you doing next as a composer?
I have not pitched for any project. I look forward to composing music for a South Indian film. That is something I haven't done yet. If a good opportunity comes from any language, I will be happy to take it up. Today, people across the country are watching films made in different languages. I want to work with filmmakers from the Southern industries. They treat composers with a lot of respect. Instead of doing just one or two songs for a film, I would like to do the entire soundtrack. If there is one mind behind the score of a film, the songs and background score tend to be more aligned.
Disclaimer: This story is auto-aggregated by a computer program and has not been created or edited by filmibee.
Publisher: Source link