Interviews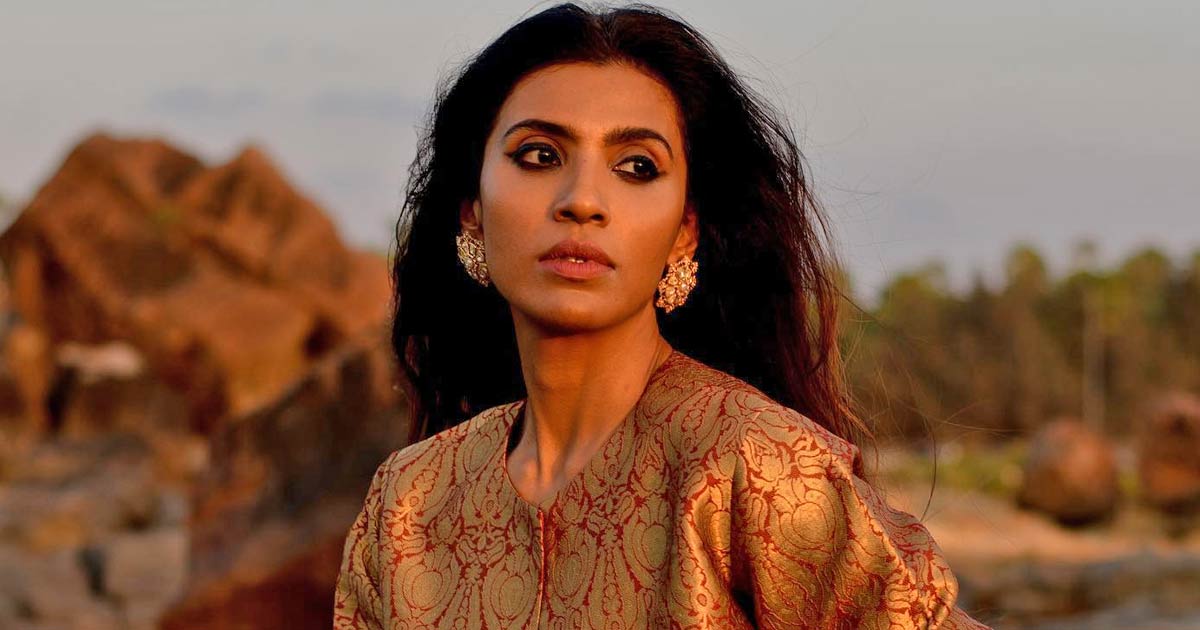 Sep 22, 2023
"I have always been a performer" – Priyanka Karunakaran
After establishing herself as a successful model and being the face of the some of the biggest brands globally, Priyanka Karunakaran made her debut as an actor and starred in a couple of streaming projects. A while back, Priyanka was seen playing an integral role in the Yami Gautam Dhar – Sunny Kaushal starrer Netflix original film 'Chor Nikal Ke Bhaaga'. The film emerged as one of the biggest successes in the streaming space this year and now, the young actress wishes to play the kind of parts that help her push her boundaries as a performer and offer her creative satisfaction.
In 'Chor Nikal Ke Bhaaga', you portrayed the role of a South Indian air hostess, which is something that hits close to home for you as your mother worked in the airline industry for over three decades. Did her experience help you prepare for the role?
Yes, I am an airline child. My mother worked as an air hostess, and she was my primary source of inspiration. It was poetic that I got to play a South Indian air hostess as my debut in the film industry, considering how familiar the profession is to me. I grew up watching my mother get ready for flights, put on her uniform, so it was all very familiar to me. While shooting, we had a professional air hostess who trained us, which made the experience even more enriching.
'Chor Nikal Ke Bhaaga' has become one of the most streamed films of the year. Did you expect such a positive response to the film? You have previously been a part of several streaming shows. Are you looking to explore this space further?
I am very grateful for the response that 'Chor Nikal Ke Bhaaga' received. I feel like I got lucky to be a part of such an amazing film, and I'm glad that it has been well received by the audience. As far as exploring the streaming space is concerned, I am open to all opportunities that come my way, as long as the project resonates with me.
As a model, you have worked both in India and internationally. Do you see any differences in the way the Indian and international modelling industries operate?
There are differences in how the Indian and international modelling industries operate. For instance, international modelling has a more significant focus on individuality and creativity, whereas Indian modelling is more traditional and conservative in some ways. But at the end of the day, both industries have their unique qualities, and it's always exciting to be a part of them.
Your transition from modelling to acting seems to have been a smooth one. Can you tell us how you prepared for this shift?
I have always been a performer before a model. I started with Indian classical dance recitals as a child, then performed with Shiamak Davar's troupe for a while, studied theatre and drama at the New York Film Academy, appeared in a play with Lilette Dubey's theatre company, and then moved on to modelling, advertisements, and television commercials. So the transition from a model to an actor was pretty smooth for me.
You have worked with several organizations that work towards the upliftment of women and the betterment of society. Can you elaborate on this? Which are the causes you are driven by or have pledged your support to?
I am a vocal advocate for women's empowerment and have been associated with several organizations that work towards this cause. I have also been involved in initiatives that support education and mental health awareness. I feel passionate about these causes and am committed to using my platform to create awareness and drive positive change.
Disclaimer: This story is auto-aggregated by a computer program and has not been created or edited by filmibee.
Publisher: Source link