Interviews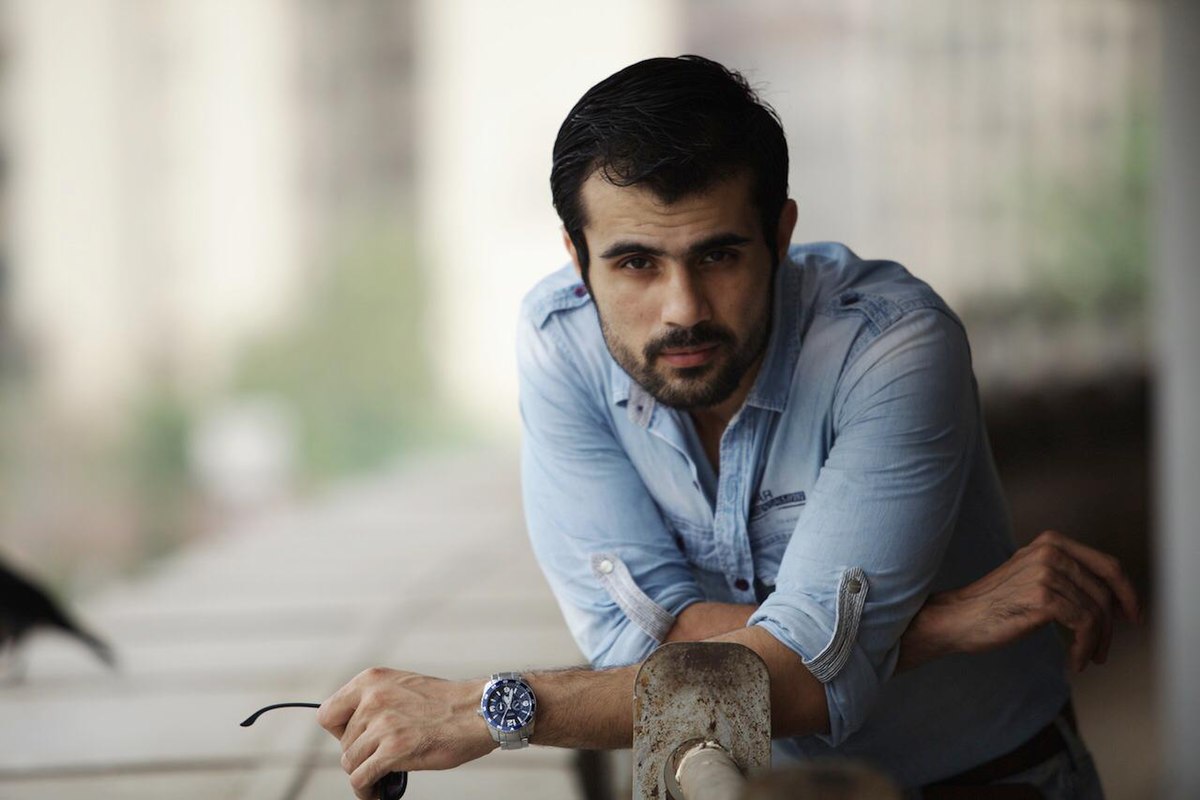 Mar 31, 2023
"I believe in doing a lot of preparation before playing a character" – Umar Sharif – Planet Bollywood
After working as a model for years, Umar Sharif finally got to realize his dream of becoming an actor when Aneez Bazmee offered him the chance to play a brief but important role in a film he was making at that time. 'Khamoshiyan', produced by Mahesh and Mukesh Bhatt's Vishesh Films, turned out to be his first release and since then, the actor has been seen playing a variety of roles in several films and TV shows. A couple of years back, he also ventured into the OTT space and featured in some of the most popular streaming shows like 'Avrodh', 'Scam 1992' and 'Kaafir'.
Umar is currently in news for his portrayal of a gunmaker in Aasmaan Bhardwaj's 'Kuttey'. The film, which had a theatrical release in January this year, started streaming on Netflix recently and has been trending very well globally.
In this interview, Umar talks about the process of preparing for his role in 'Kuttey', his journey as an actor, being a part of different mediums, upcoming projects and more.
As a part of your preparation to play Javed Mufti in 'Kuttey', you read a bunch of articles and watched videos on gunmakers in Uttar Pradesh.
Yes! After I got an idea about the character I was going to portray in the film, I tried to do some research to understand how they behave, what their motives are and the different ways in which they go about conducting their business. I believe in doing a lot of preparation before playing a character. I had the same approach while playing Javed in 'Kuttey'.
'Kuttey' was Aasmaan Bhardwaj's debut feature film as a director. How was the experience of working with him?
Aasmaan is a phenomenal director. When I saw him working, I felt he was somebody who had worked for several years and directed multiple films. He was always clear about what he wanted from a particular scene and was extremely confident throughout the shoot. He had a mood board for each scene. The kind of preparation he had done was incredible. He gave a lot of freedom to the actors while interpreting the scenes.   
'Kuttey' had an ensemble cast comprising some of the finest actors from the industry.
One of the reasons why so many people showed a keen interest in the film because it featured so many brilliant actors. The film had an amazing story that was driven by great actors. A good story gets further elevated when the actors do complete justice to the characters they are playing.
You have been a part of some of the most successful streaming shows made in the last few years.
Whenever I play a character, I make it a point to be honest with the portrayal. I firmly believe that being honest is the most important thing for an actor. I feel fortunate to be a part of projects that have connected with the audience in a big way. 'Scam 1992' did phenomenally well and emerged as one of the most successful shows in the streaming space. 'Kaafir' was a wonderful show as well. Had it come out a few years later, it would have reached out to a much larger audience. In the last two years, OTT platforms have grown tremendously.
Your journey as an actor started in the year 2013. You have worked across different mediums like television, web and films. When did you decide to pursue a career in acting professionally?   
Initially, I wanted to be a journalist. I was very intrigued with the idea of telling stories of real people and incidents. My father, however, was keen on me becoming an engineer. I studied engineering and worked in a multinational company for a while. I won the Grasim Mr India pageant in the year 2007. After that, I modelled for two years in Delhi. I also did theatre around the same time. After a point, I realized that I needed to move to Mumbai to get some opportunities as an actor. I got my first film fifteen days after moving to Mumbai. One of my first acting jobs was a cameo in Anees Bazmee's 'No Problem'. I did television for a while but the work I did there was not contributing to my growth as an actor. I got back to theatre to keep the actor in me alive. With 'Kaafir', I got my first opportunity to work in the OTT space. Hansal Mehta sir was one of those directors whom I always wanted to work with. We were supposed to work on another project but I couldn't be a part of it because of some date issues. When 'Scam 1992' was offered to me, I grabbed it immediately.
You have several interesting projects lined up for this year including the film 'The Kerala Story' and the web show 'Ranneeti'.
'The Kerala Story' is based on a real-life incident which involved 32,000 nurses being abducted and taken to Middle Eastern countries where had to face the ISI. These nurses were being converted into suicide bombers. The film should be out soon. 'Ranneeti' is a web show which is based on a very interesting and unexplored subject. I have also done a series for Disney+ Hotstar called 'Criminal Minds'. It is based on the Burari murder case. Tamannaah is playing the lead in the show and I am playing her love interest. I have done a cameo in the second season of 'Lust Stories'.
Disclaimer: This story is auto-aggregated by a computer program and has not been created or edited by filmibee.
Publisher: Source link