Movies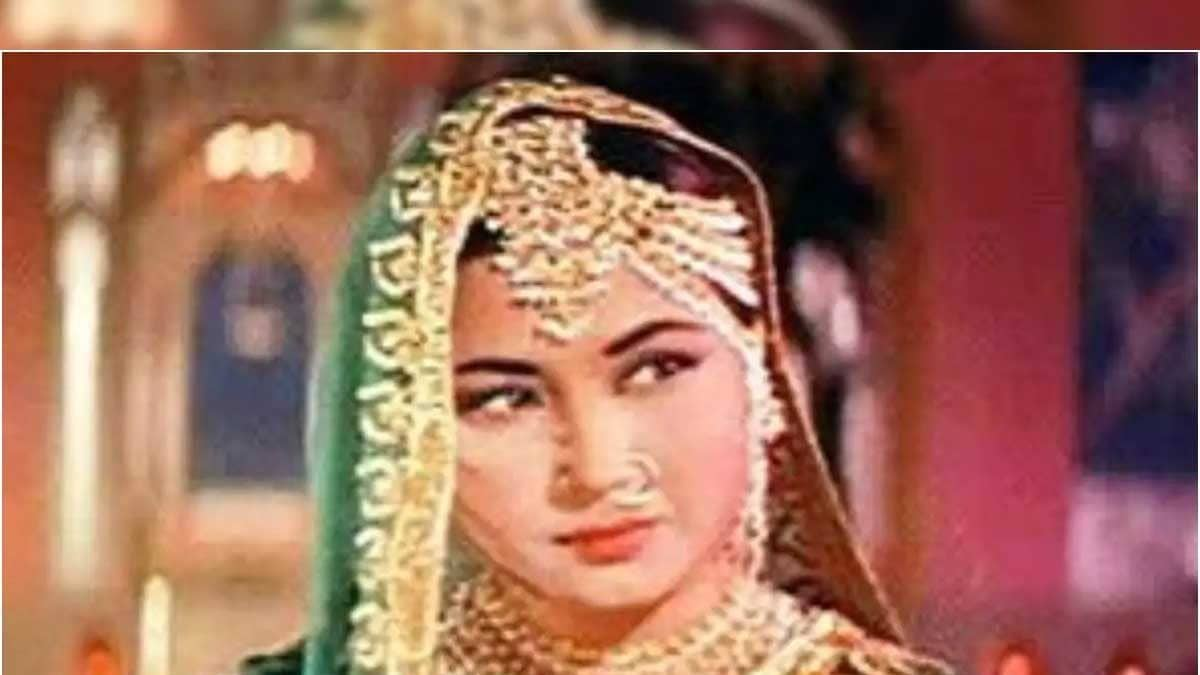 Mar 31, 2023
How India's Tragedy Queen Meena Kumari Endured Lifelong Gloom And Melancholy
At the age of 13, she was cast as the lead in Bachhon Ka Khel with the name Meena Kumari
Her father Ali Bux was disappointed after she was born because he wanted a son.
The life of late actress Meena Kumari has been like a melancholic fable, living up to her reputation of being the onscreen 'Tragedy Queen'. Considered one of the finest actresses that Indian cinema has ever produced, her legacy was cut short by her early death at the mere age of 38, on March 31, 1972. Let us guide you through her short-lived but exceptional life and career on the 51st anniversary of her death.
Meena Kumari was born Mahjabeen Bano on August 1, 1933, to Ali Bux and Iqbal Begum. The very first chapter of her life started on an ominous note, something that would remain with her for the rest of her life. Her father Ali Bux was disappointed with her birth as he wanted a son and decided he could not afford to raise a daughter. Mahjabeen Bano was left behind in an orphanage as an infant. However, her mother insisted on raising her and Ali Buz changed his mind and brought her back home after a few days.
As a young girl, Kumari preferred going to school over pursuing a career in film. Despite this, her parents began taking her to movie sets to seek work. Mahjabeen was cast by director Vijay Bhatt for the 1929 movie Leatherface, and on her first day of work, she received Rs. 25. From a very young age, she took on the role of the family's primary provider. In a 1962 interview, Kumari stated that she felt tremendous joy knowing that she had supported her parents since she was four years old.
At the age of 13, she was cast as the lead in Bachhon Ka Khel with the name Meena Kumari. However, a major setback awaited her as her mother passed away just before the movie was released. The loss of her mother at an early age was something she could not ever recover from.
Meena Kumari married filmmaker Kamal Amrohi secretly in 1952 against her father's wishes. Even though Amrohi was already married and the father of three children from his previous wife, the marriage was kept a secret from his family and the public. Ali Bux suggested a divorce after the marriage became public. Meena refused and left her father's house to live with her husband.
Upon their marriage, Amrohi permitted Kumari to carry on with her acting profession under some restrictions. She consented, but as time went on, she kept breaking them, causing the marriage to fall apart. Vinod Mehta, the author of Kumari's biography, claims that she experienced physical abuse during her marriage. He notes that despite Amrohi's repeated denials of any such claims, he learnt from six different sources that she endured hardship. Actress Nargis' accounts of events indicated the same.
Kumari suffered from insomnia. She started taking a tiny peg of brandy as an alternative to sleeping pills at the suggestion of her doctor. After she and her husband divorced in 1964, she resorted to heavy drinking.
Even in her depressed state, she completed the filming of Pakeezah. Her heavy drinking soon caused cirrhosis of the liver and she died on March 31, 1972. As wished by her, the following prose was engraved on her tombstone: "She ended life with a broken fiddle, with a broken song, with a broken heart, but not a single regret."
Read all the Latest Movies News here
Disclaimer: This story is auto-aggregated by a computer program and has not been created or edited by filmibee.
Publisher: Source link