Interviews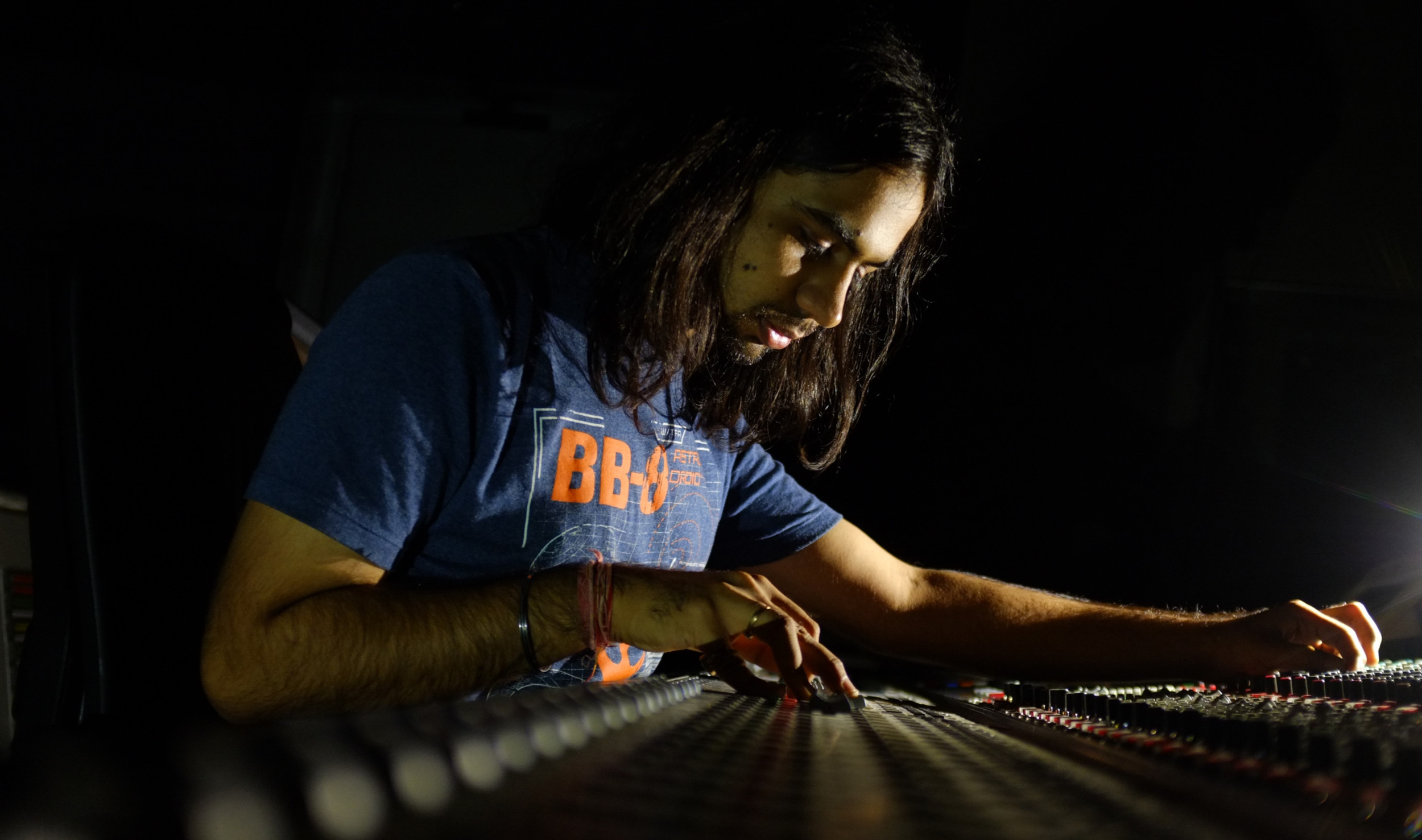 Sep 24, 2023
"Hansal Mehta sir generously gave me space to come up with a new sound for Scam 2003" – Ishaan Chhabra
In a very short span of time, composer Ishaan Chhabra has worked on a wide range of Indian and international projects. From working on the HBO documentary 'Momentum Generation' (2018) to doing the score for the Kartik Aaryan – Sara Ali Khan starrer 'Love Aaj Kal' (2020), Ishaan has proved his versatility as a composer by creating the soundscape for diverse projects.
The young composer, who is currently basking in the glory of the accolades that has come his way for the score of the SonyLIV series 'Scam 2003', talks about the process of collaborating with Hansal Mehta, journey as a musician, learnings from A. R. Rahman, importance of formal training and more.
While putting the score for 'Scam 2003', you had to keep in mind the setting of the show. How long did it take you to create the score and what is the biggest challenge you faced during the process?
Yes, I did have to keep the setting in mind, following Telgi's character through the mid '80s to the early 2000s. However, we didn't directly incorporate the sound of these times into the score. There were definitely influences from this time period but the sound of the score was inspired by Telgi's character and how he operated. Gagan Dev Riar's fabulous performance was really helpful in carving out the music. I started off with composing five different themes. This initial part of the process is usually the most challenging and took 2-3 weeks to crack. Once Hansal sir approved of these ideas, it became easier to score specific scenes to picture since we kind of knew what the core sound of the soundtrack was.
The score for Scam 1992 had received accolades from all quarters. Did you face any pressure because of the expectations associated with Scam 2003?
There was a bit of pressure because of how wildly successful the first season was, but what made working on Scam 2003 easier was that Hansal sir wanted a completely fresh take on the music. He generously gave me space to come up with a new sound for the score for the show.
You have often described A. R Rahman as your mentor. You met him when you were 15 years of age and he was the one who advised you to study music production. You also assisted him on several projects after completing your formal training as a musician. What is that one thing, taught by him, that has stayed with you?
I have learned so much from AR sir, both while working with him and since I heard 'Roja' as a three-year-old. My connect with his music happened that early. Apart from production and musical techniques, working with him taught me to not have a 'creative ego'. He keeps doing versions upon versions of songs and score cues till the director and he himself are totally satisfied. He taught me to not be afraid of deleting everything and starting again.
Apart from taking piano lessons, you also trained in Indian classical music as a child. You studied electronic music production at Berklee College of Music. How much credit, would you give to formal training, for where you are as a musician today?
Formal training definitely gives you a solid technical foundation to build on and enables you to focus on being creative, whether it is Western or Indian Classical or Music Technology. Attending Berklee was invaluable. The curriculum was really intense and the college was almost like a microcosm of the music industry where class projects would be modelled after real world scenarios .There would be multiple deadlines to manage like a professional.
Your uncle Chintan Kalra has been one of the founding members of the band Parikrama. What kind of role did he play in your journey or growth as a musician?
I wouldn't be doing music if not for my uncle Chintan's encouragement and support. He has been there throughout, from taking me to Parikrama's rehearsals as a kid, introducing me to computer music programming very early, and later performing together. He is always ahead of the curve with technology and constantly amazes with his creative ideas. He's been a mentor, creative partner and 'co-conspirator'.
You have mostly done scores for films and shows. However, you have composed songs for films like 'Mahaveeryar' (Malayalam). Do you plan to compose songs more frequently in the future?
Absolutely! It'll be great to do songs. 'Mahaveeryar' was such a fun experience since the song situations and the film itself were so unconventional and woven so well into the narrative. The director, Mr. Abrid Shine, let me be as wild as possible with both the songs and score.
What are you doing next?
I just finished scoring a horror series for Prime Video, getting started on a US based project and a Hindi film. There's also a series lined up for release around mid-next year.
Disclaimer: This story is auto-aggregated by a computer program and has not been created or edited by filmibee.
Publisher: Source link