On September 24, Parineeti Chopra and Raghav Chadha will wed in Udaipur. Although the pair hasn't shared many details about their wedding, followers are aware that planning has been ongoing. Parineeti and Raghav got engaged in May of this year in front of their close friends and family. Since then, they have been in the news due to their eagerly anticipated nuptials. On September 20, the couple held an "ardas," which was followed by a Sufi Night that they hosted themselves.
Raghav Chadha and Parineeti Chopra's Sufi night was a musical extravaganza
Parineeti Chopra and Raghav Chadha, the bride and groom, were mesmerized by a variety of artists on Sufi Night. A live band played popular Bollywood and Sufi songs at the occasion. All of the well-known songs were played to keep the visitors entertained, from Tumhe Dilagi Bhool Jaani Padegi to Jat Yamla Pagla Deewana. As anticipated, images from the location (Kapurthala House) in New Delhi quickly became popular on social media. The function is celebrated with close family members and friends such as Priyanka Chopra's mother Madhu Chopra.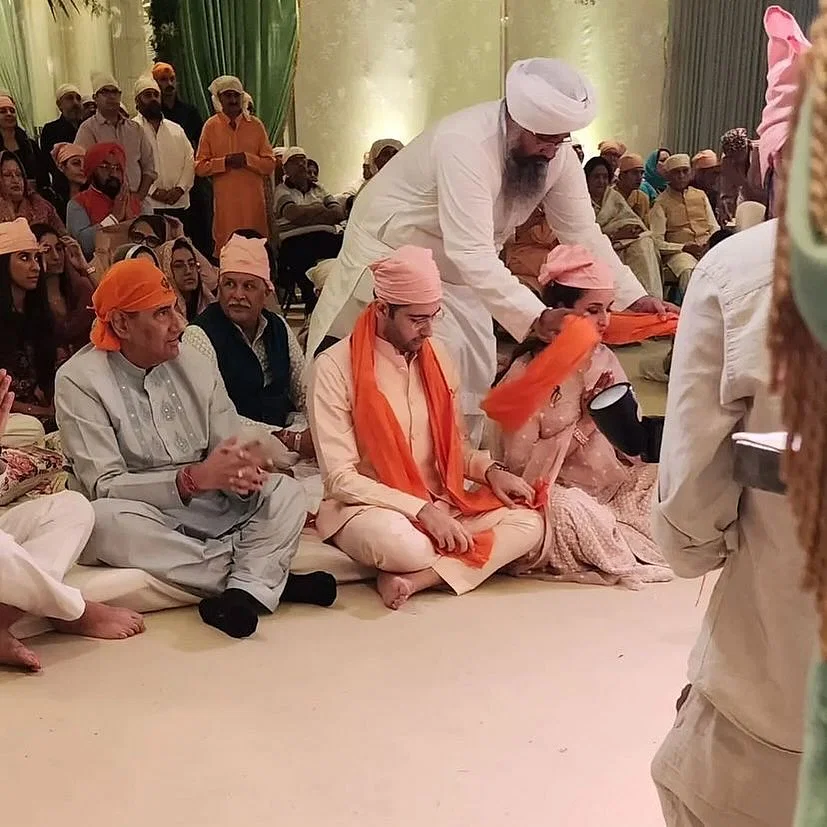 Raghav and Pari look alike
Parineeti donned a blush pink outfit, sequined chunni, and chandelier earrings. She half-tied her hair and sported a shawl over her head. She matched Raghav's pink-beige clothing perfectly. They smiled, held hands, and posed with a few friends or family members. In another picture, they were seated on a mat for the prayer ceremony. They were surrounded by their relatives as they listened to the prayers.
Their progress thus far
In front of their loved ones family and friends, the couple exchanged rings on May 13 at Kapurthala House in New Delhi. Former finance minister P Chidambaram, Miss world Priyanka Chopra, Punjab chief minister Bhagwant Mann, and Shiv Sena leader Aaditya Thackeray were among the leaders in attendance at the occasion.