Interviews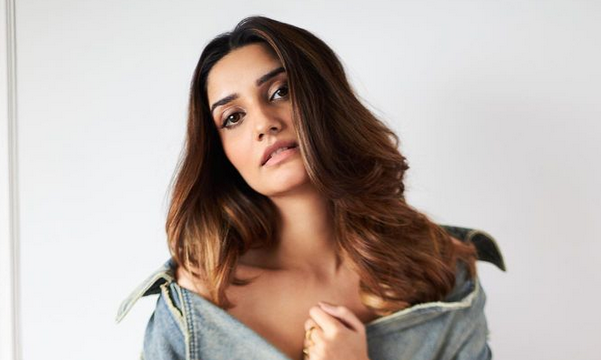 Mar 31, 2023
"Doing films is the end goal for me" – Saachi Bindra – Planet Bollywood
When an actor get a lot of appreciation for a four-minute long music video, you know there is something special about them. Saachi Bindra made a mark with her performance and screen presence in the recently released music video 'Sohnneya' which released on VYRL, a music property owned by Universal Music India.  
In this interview, the young actor talks about her experience of shooting the music video being a Dharma Cornerstone talent, getting guidance from Karan Johar, wish to act in films and more.
One of the reasons why 'Sohnneya' makes an impression as a song/music video is that it narrates a very emotional and heart-rending story. The video has been directed very well by Shauna Gautam. How was your experience of shooting for the music video?
To be honest, that was my number one concern. As an actor, storytelling and emotions are of utmost concern for me and this song had all of that which is why I chose to do it. Shauna had a great story in mind and when she narrated it to me I was sold. The experience working with her and Laqshay has been amazing and just so easy! We had so much fun during the rehearsals and shoot.
As an artist, you are associated with Dharma Cornerstone Agency (DCA). How has been your experience of collaborating with the talent agency so far? Have you had an opportunity to interact with Karan Johar, Rajeev Masand or anybody else from the team?
For a new comer like me it's so encouraging when your talent is recognized by such experienced people in the industry. They have all been so welcoming and warm. I have interacted with both of them and all I can say is their push and belief in me is what keeps me going and I'm just grateful they thought I had it in me to sign up with them at such an early stage in my career.
Have you had formal training in acting? When did you decide or realize that you wished to pursue acting as a profession?
I have been working on my craft since 4-5 years now. I also assisted directors to learn what goes on behind the camera and all that happens on a set. Apart from that, I have done a few acting workshops and trained in dance for over 6-7 years now. As far back as I can remember, I always wanted to be an actor. For me, there was no other career option at all. I have always been inclined towards acting and started working on it right after graduation.
The music video has been received well. What are your plans for the future? Do you wish to act in movies?
I am so happy that 'Sohnneya' has been liked by the audience. I feel blessed that all our hard work has paid off.  Of course, doing films is the end goal for me. This music video was never a part of the plan but the story of the song and the song itself made me want to work on this. Films have always been close to my heart and acting is something I am extremely passionate about. So, hopefully something will happen super soon. I am keeping my fingers crossed!
Disclaimer: This story is auto-aggregated by a computer program and has not been created or edited by filmibee.
Publisher: Source link