Movies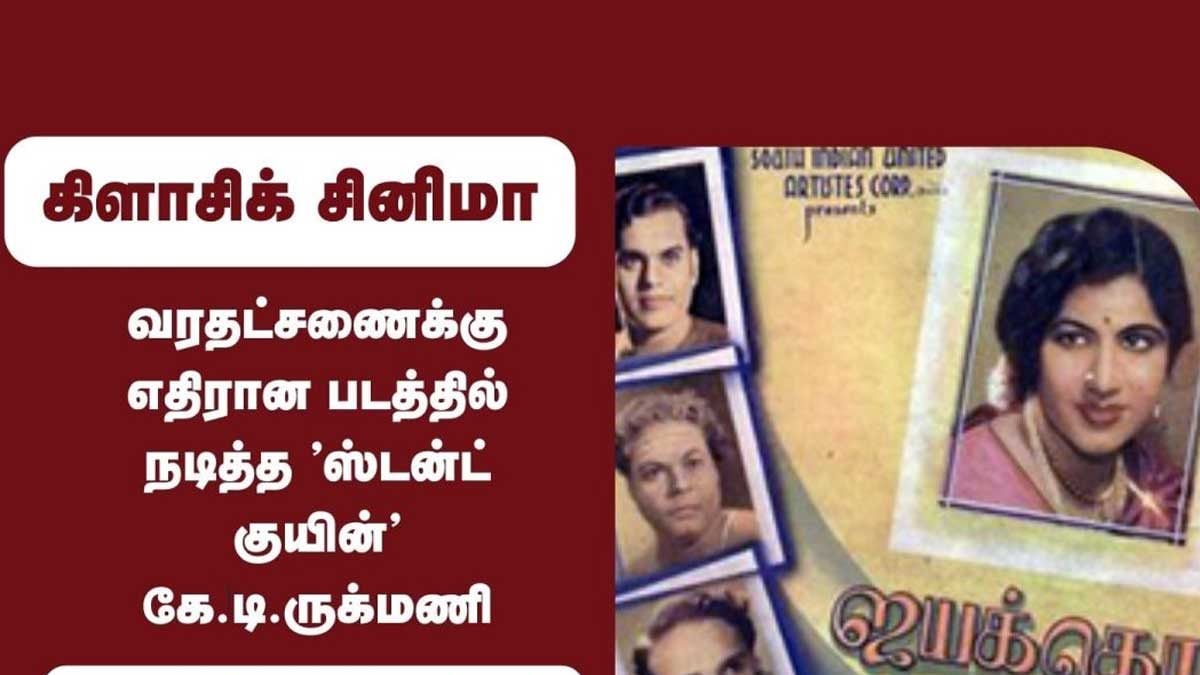 Mar 18, 2023
Director Bhagwan Dada Depicted the Social Issue of Dowry in His 1940 Film Jayakodi
Bhagwan Dada's film Jayakodi talked about the evil practice of dowry.
Jayakodi hogged the limelight by taking on the social evil of dowry with a poignant storyline in this movie.
The practice of demanding dowry has tainted Indian society for many generations. Even now, newspapers are filled with incidents of women bearing the brunt of their husbands and in-laws because of dowry. This menace had attracted the attention of filmmakers in the bygone days as well. This burning issue was highlighted in the movie Jayakodi. Directed by Bhagwan Dada, this film completed 83 years of its release on March 17.
Jayakodi caused a furore in the entertainment industry by taking on the social evil of dowry with a poignant storyline. This film narrated the story of a poor Brahmin girl Rajam (KT Rukmini), who is not able to get married. It is because her father is not able to give the groom's side a hefty dowry. Rajam's life takes a sad turn when her father is murdered by a moneylender over a financial dispute. What happens afterwards forms the core theme of Jayakodi.
According to reports, no print of this film is available currently. The viewers will never be able to witness how Bhagwan Dada had challenged the patriarchal structure of society with Jayakodi. The movie was commercially successful and the movie had elevated actress KT Rukmini to stardom. This film was produced by South Indian United Artistes Corporation.
Bhagwan Dada also came up with another film on a social issue titled Albela. This super hit film was called a musical comedy by many critics, but it also had an angle of a love story with elements of tragedy.
Albela narrated the storyline of Pyarelal (Bhagwan Dada), who lives in Bombay with his retired father. His mother, brother Mohan and his wife Malti, and unmarried sister Vimla also live with him. The film takes a sad turn when Pyarelal fails to gather enough money for her sister's marriage and is asked to leave the home. What happens afterwards forms the core theme of this film. Albela touches on the issue of how women face difficulties between handing responsibilities of their in-laws and maternal house.
Read all the Latest Movies News here
Disclaimer: This story is auto-aggregated by a computer program and has not been created or edited by filmibee.
Publisher: Source link