Movies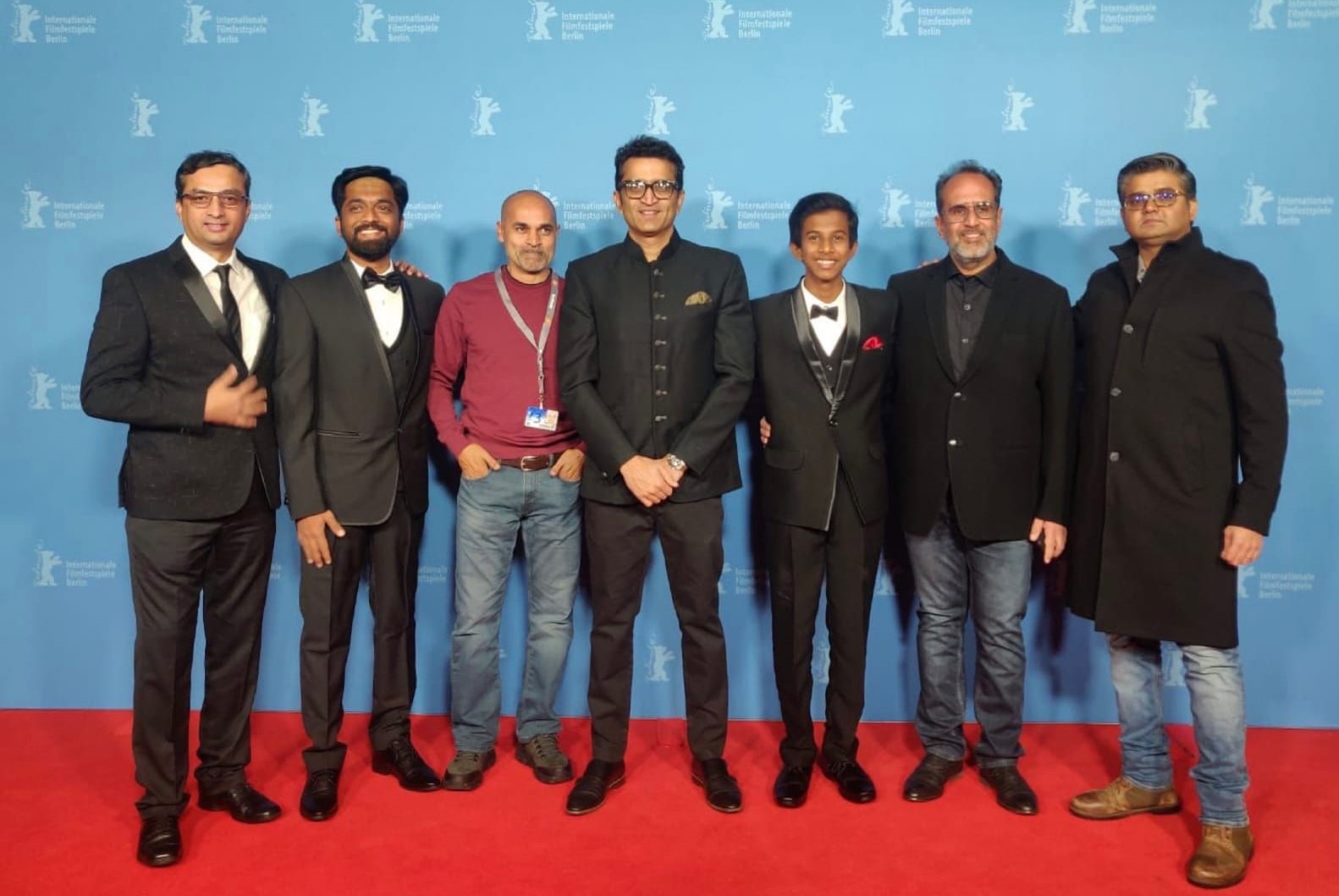 Feb 24, 2023
Debutant director Ashish Bende's Aatmapamphlet receives applause at at the 73rd Berlin International Film Festival – Planet Bollywood
'Aatmapamphlet' marked the first historical association for a Marathi film that brought three stalwarts, Aanand L Rai, Bhushan Kumar, and Zee Studios together. The film has been directed by debutant director Ashish Bende and was recently premiered at the prestigious Berlin International Film festival.
The film was selected in the Generation 14plus competition category. Aatmapamphlet is written by Paresh Mokashi, accredited with writing & directing films like Harishchandrachi Factory (2009), and the recent 'Vaalvi' (2023). The film revolves around a young boy who falls in love with his classmate. It is a heart-warming tale of one-sided love that shall take the audiences back into nostalgia with dramatic socio-political changes around him. The film stars master Om Bendkhale, Pranjali Shrikant Bhimrao Munde, and Ketaki Saraf in pivotal roles.
The 73rd Berlin International Film Festival premiere of Aatmapamphlet received a roaring response and was attended by Ashish Bende -director, Master Om Bendkhale – the lead actor, Satyajeet Jadhav – Director of Photography, Paresh Mokashi -the writer of the film and producers Aanand L Rai, Shariq Patel, Madhugandha Kulkarni, Kanupriya Iyer, and the dignitaries from Zee Studios such as, Ashima Avasthi, Bhumika Tewari, Neeraj Joshi, Mangesh Kulkarni, and Jatin Talwar. The premiere and subsequent shows are sold out entirely!
Director Ashish Avinash Bende says, "'Aatmapamphlet' isn't just a film it is my passion project. I don't think a first-time director can ask for something more than this! To have the film screened at the most celebrated film festival, is a tremendous high point in my life. The film's screening at the 73rd Berlin International Film Festival has vividly pushed the imagination of young film makers and has empowered them to dream bigger."
Shariq Patel, CBO, Zee Studios, stated, "Zee Studios has always believed in the power of regional storytelling. With 'Aatmapamphlet's selection at the 73rd Berlin International Film Festival we have affirmed our resolve to carve a niche for the Indian entertainment industry in the global circuit. We are proud to have added Marathi cinema to the lists of cinema-enthusiasts all over the world."
Producer Aanand L Rai shared, "'Aatmapamphlet,' is a beautiful film and very dear to me as it marks my debut as a producer in the Marathi cinema. It has been an incredible experience working on this one. It is a feel-good movie and a heart-warming tale that shall leave you with a smile on your face. After all, cinema is all about amplifying human emotions on the silver screen and our film does that very well."
Producer Bhushan Kumar, Chairman & Managing Director, T-Series, adds, "Aatmapamphlet exudes raw human emotions in the most simplified manner. I believe storytelling draws an immediate connection with the audiences when it's humane. The film beautifully portrays the authenticity of India, especially Maharashtra! It is indeed a proud feeling to bring Indian culture into the global entertainment space."
Madhugandha Kulkarni, from Mayasabha Karmanuk Mandali, added, "It is an absolute delight to see Marathi cinema making global waves. The most pleasant part was seeing our film get such immense love from audiences who don't necessarily understand the Marathi language. Entertainment truly transcends boundaries."
'Aatmapamphlet' has received accolades from international audiences. It is one of the first Marathi films to attain such a grand international recognition. The audiences have particularly appreciated the 'feel-good' factor of the film and its unique storyline apart from a stellar performance of the cast. After 'Joram's official selection at 52nd IFFR 2023, 'Brown's' selection at the Berlinale Market Selects, and having had 'Lost' open at the Chicago South Asian Film Festival held in September last year, Zee Studios is consistently creating content that's redefining Indian entertainment in the global circuit.
Disclaimer: This story is auto-aggregated by a computer program and has not been created or edited by filmibee.
Publisher: Source link