Movies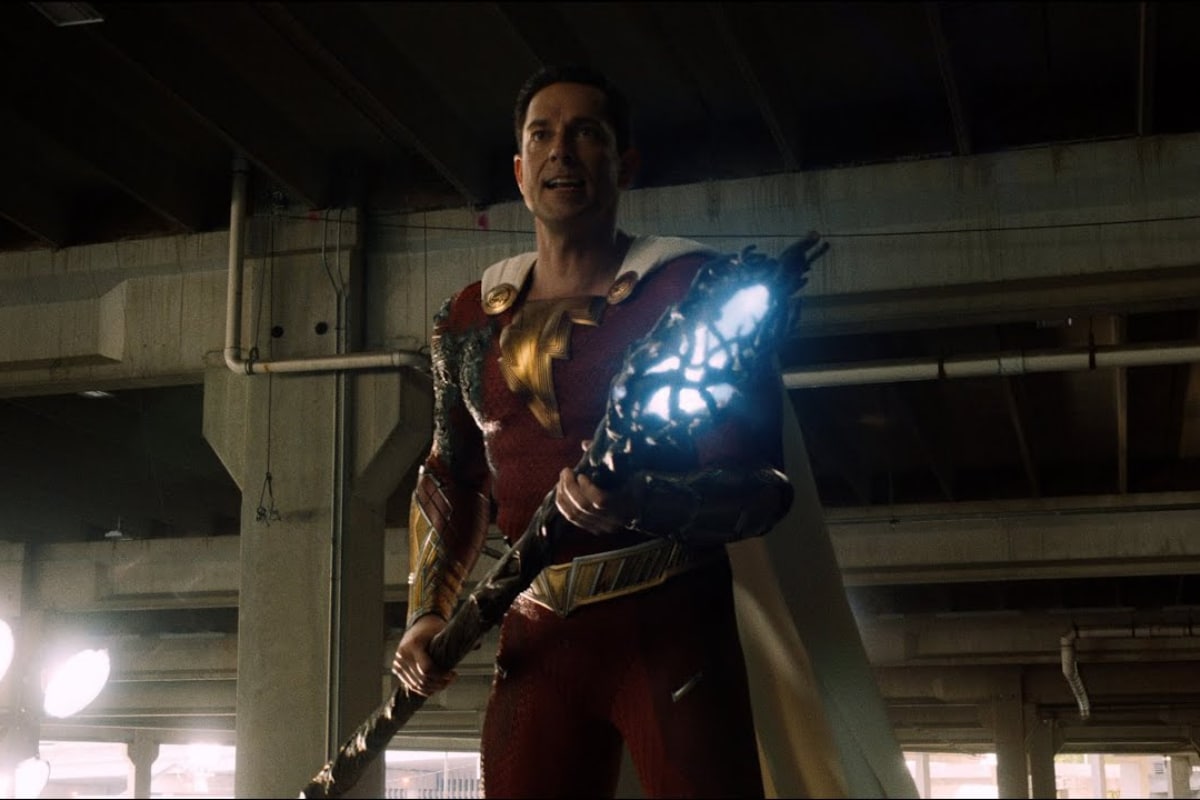 Mar 16, 2023
DC Drops Worthy Sequel With A Dash of Game of Thrones And Harry Potter Magic
Reported By: Dishya Sharma
Last Updated: March 16, 2023, 08:11 IST
After going all out during the release of Black Adams, it is shocking to see Warner Bros international and DC Extended Universe holding back their horses when it came to 'Shazam! Fury of the Gods.' I am surprised primarily because Shazam 2 emerged better than my expectations and I had a ball watching the film, so much so that I would go to the extent of calling it funnier than the first 'Shazam!' film and a couple of recent DCEU movies as well.
'Shazam! Fury of the Gods' brings back attention to Billy Batson (played by Zachary Levi/Asher Angel) and his fellow foster siblings Frederick "Freddy" Freeman (played by Jack Dylan Grazer/Adam Brody), Eugene Choi (Ross Butler/Ian Chen), Darla Dudley (Faithe Herman/Meagan Good), Mary Bromfield (Grace Fulton) and Pedro Pena (Jovan Armand/D. J. Cotrona) learning the tropes of their newly found power while attempting to be superheroes of Philadelphia but mostly failing at it.
As they learn to maneuver their powers, three goddesses rise from the shadows. They are the daughters of Atlas — Hespera (Helen Mirren), Kalypso (Lucy Liu), and Anthea (Rachel Zegler) — who wish to avenge their father's death and take back the magic that was stolen from them several centuries ago. As a result, they land on Earth and cross paths with Shazam and his team, leading to a roller coaster ride.
While I am going to refrain from delving into the plot and avoid ruining your experience, I will tell you that I had fun watching the film. Superhero movies in recent years have only been used as a bridge to connect one film to another, expanding a cinematic 'universe.' While Shazam 2 contributes the bare minimum on that front, especially since James Gunn and Co. have other plans for the DCEU, Shazam 2 aces the basic ingredients of a fun superhero – to provide solid entertainment.
Shazam 2 introduces three new characters to the universe with the help of Helen Mirren, Lucy Liu, and Rachel Zegler and gives them enough meat to shine in scenes given to them. While Helen is a treat to watch in action sequences, Lucy's gray shade offers a good fight to our superheroes. Rachel is a breath of air on the screen. She complements a fun Jack Dylan Grazer well. As for Zachary, in the first film, it appeared that his character was not well-developed, making our Shazam look a tad dumb. However, in this, Zachary gets enough room to showcase more than his funny side.
The star of Shazam 2 is its writing. Director David F. Sandberg successfully brings to screen Henry Gayden and Chris Morgan's smart screenplay and dialogue writing. Every scene has something interesting and funny to offer but the makers ensure that they don't go overboard with it. Scenes involving jokes about superheroes from other universes and digs at the villains of the film fall perfectly in place. Kudos to the team on that. The nods to Harry Potter and Game of Thrones will leave you both in awe and splits.
Another praise-worthy bit about the writing is the amount of space they gave each character to have an arc. Shazam 2 doesn't spend too much time around the core superheroes' time. Instead, it puts the daughters of Atlas in focus and lets the story grow into an action-packed climax.
Having said this, I must confess that a couple of twists in the climax felt 'convenient' and a bit too childish as well for me. The dragon seen in the trailers begins to lose its charm in the climax, ending up to be a mere pile of wood floating in the air. The CGI also felt a tad bit weak in certain places of the climax but hey, the kids are going to enjoy it. A special shoutout to the epic cameo. It is going to make you hoot. Stay back for the mid and post-credits scenes to see what Shazam's future looks like in James Gunn's envisioned DCEU.
Bottom Line: 'Shazam! Fury of Gods' serves as a worthy sequel that packs in the laughs, smart dialogues, and fun performance.
Read all the Latest Movies News here
Disclaimer: This story is auto-aggregated by a computer program and has not been created or edited by filmibee.
Publisher: Source link