Interviews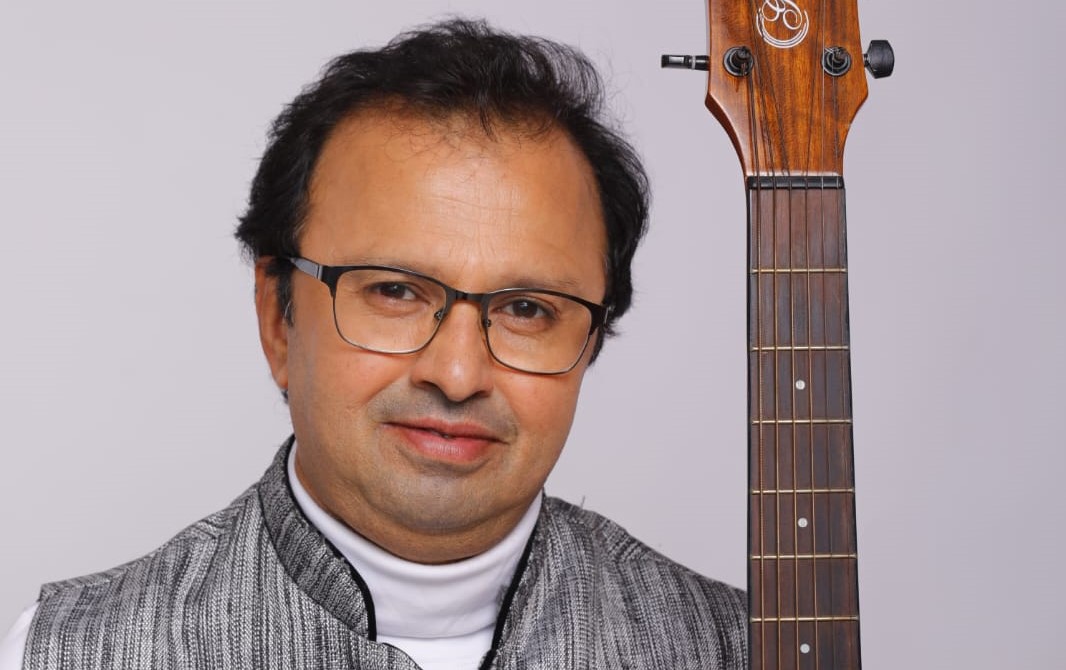 Aug 27, 2023
"Collaborating with T-Series on devotional songs is always a blissful experience" – Nikhil Kamath
Composer Nikhil Kamath's journey with T-Series started in the early '90s when he, along with partner Vinay Tiwari, composed the music of director Chandra Barot's romantic musical drama 'Pyar Bhara Dil'. The music of the film was distributed by T-Series and after that, Nikhil – Vinay ended up having a long-standing association with the music label.
Apart from composing the music for many of the films produced by T-Series like 'Tum Bin', 'Aap Ko Pehle Bhi Kahin Dekha Hai' and 'Muskaan', Nikhil – Vinay composed several non-film albums for the company. Though Nikhil and Vinay started working independently since 2007, Nikhil continued his association with T-Series and did many successful projects with the company including the super-hit albums 'Bewafaai' and 'Phir Bewafaai' which featured Agam Kumar Nigam as the vocalist.
As soon as Gulshan Kumar laid the foundation for T-Series in the '80s, he made sure that the company produced devotional albums regularly. Being a devotional and spiritual man himself, Kumar supervised these albums closely and even featured in many of the devotional videos released by the company. A large number of the bhajans and devotional songs churned out by T-Series were composed by Nikhil Kamath. Now, the composer has reunited with the label to compose a series of devotional songs.
How many songs have you composed as a part of this new devotional series for T-Series?
I have composed twenty songs till now. While the first batch of songs comprising of ten songs will come out now, the second batch of songs will come out a little later. The first ten songs are based on Lord Shiva. Two of the songs, 'O Bhole Baba' and 'Jeev Jeev Mein Jeevan Shiv Hain', are already out. I have collaborated with incredible singers like Suresh Wadkar, Udit Narayan, Kavita Paudwal, Pamela Jain and Tripti Shakya on this album. In the next devotional song series, I will be collaborating with many other singers.  
How many bhajan albums have you composed for T-Series till now?
The number of bhajan albums I did for T-Series would be more than 60. Gulshan ji would always put a lot of emphasis on lyrics and thoughts while creating bhajans. While he was particular about the tune as well, he believed that a bhajan would connect with listeners only if it had the kind of lyrics that inspired them. After ten years, I did a devotional project with T-Series. The last such project I did with them was an album called 'Shivalaya' in 2012. Collaborating with T-Series on devotional songs is always a blissful experience. I had a wonderful experience working with Raj Chanana, Sonu Shrivastava and the entire team of T-Series on this project. I am also grateful to Bhushan Kumar for this opportunity.
When you were in school or college, do you used to listen to bhajans?
Yes! Before appearing for any examination, I would listen to 'He Sharde Maa' sung and composed by Anup Jalota and written by Rajesh Johri. I used to frequently listen to 'Hey Ram' sung by Jagjit Singh. Krishna bhajans would be played in our house all the time.
Do you have any favourite bhajan singer?
Anup Jalota ji, of course, is a legend and is known for his soulful bhajans. I also love listening to bhajans sung by Suresh Wadkar ji.
How relevant, you think, are bhajans today?
It's very relevant. Most youngsters are listening to bhajans today. Because of the digital medium, bhajans have become much more accessible now. When you listen to a peaceful bhajan early in the morning, it gives you the energy to go through the entire day. Instead of reading newspapers, one should listen to bhajans in the morning.
Disclaimer: This story is auto-aggregated by a computer program and has not been created or edited by filmibee.
Publisher: Source link