Interviews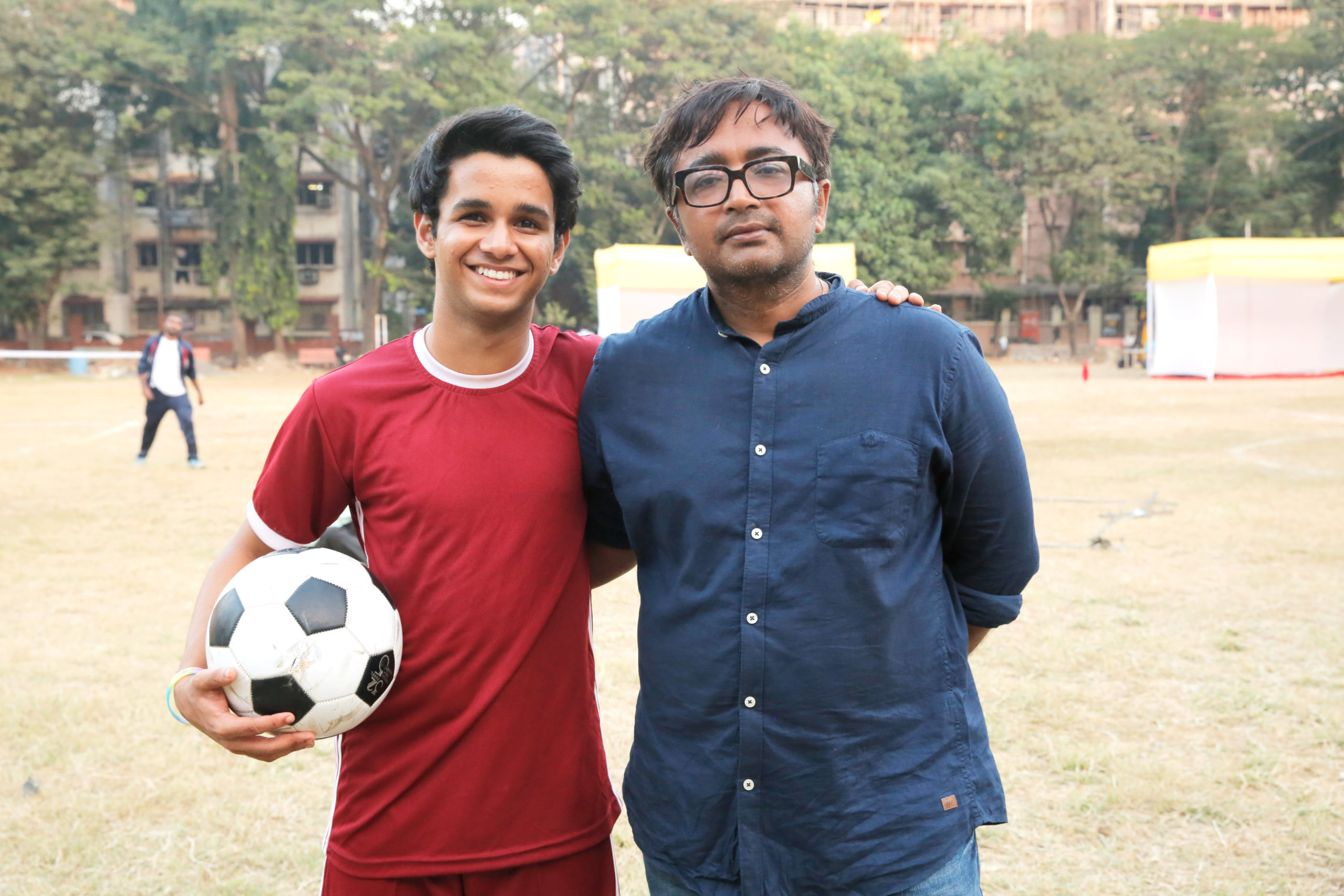 Jun 1, 2023
"Chidiakhana is the journey of an outsider finding acceptance in the city of dreams" – Manish Tiwary – Planet Bollywood
Though Manish Tiwary has made just three feature films in 16 years, the filmmaker has made it quite obvious he is somebody who likes to tell different kinds of stories and doesn't prefer sticking to one genre. 'Chidiakhana', his new film which is scheduled to release in the theatres on 2nd June, traces the journey of a young boy who is deeply interested in football. It is also, as the director says, the story of an outsider.
In this interview, the filmmaker talks about the thought which led to him writing and directing 'Chidiakhana'.
You made a coming-of-age campus drama ('Dil Dosti Etc'), a love story based on Shakespeare's Romeo & Juliet but set in Uttar Pradesh ('Issaq') and now, you have made a film on sports in the form of 'Chidiakhana'. 
After 'Dil Dosti Etc', a lot of producers came to me, asking me to make another campus film. However, I didn't want to do that. There were many other subjects and genres I wanted to explore. If Dil Dosti Etc showed a cynical side of Love, 'Issaq' was a diametrically opposite take on romantic love.
There is an interesting story behind how 'Chidiakhana' happened. I was participating in an interview with the celebrated author Kiran Nagarkar. We were talking about who Mumbai belongs to. We were essentially talking about the Marathi Manus and Bhaiya divide. Kiran was a Maharashtrian and he said that, historically, Mumbai does not belong to anyone. One can talk about Marathawadas and other kingdoms but Mumbai has always been a melting pot of different cultures and ethnicities.  I had come after living abroad for several years and was trying to settle down in India at that point. I also had a struggle on my hand, that of an Outsider trying to get into the Mumbai film industry. So, Mr Nagarkar's comforting claim that Mumbai belongs to everyone formed the germ of the idea for Chidiakhana. It developed into a coming-of-age story.
For me, the football aspect of the story is part fantasy as I was never good at football. I was in a boarding school where football was an important sport. Sitting on the sidelines of school's football matches, I fantasized about the shots I could play in favour of my house, making them win. But, obviously I never played the shots in real life, and I wove all those difficult shots for Sooraj to carry out, and luckily the actor, Ritvik was able to deliver on all counts including a reverse bicycle kick made famous by Pele!
'Chidiakhana' is the journey of an outsider finding acceptance in the city of dreams.  Ritvik has played the lead in a few of the popular web shows made in the last few years. What made you cast him in the role of a young boy who has a passion for playing football?
I had seen Ritvik's work before he acted in the web shows. I had liked his work in 'Ferrari Ki Sawari' and 'Dangal'. Incidentally, both of them are sports films. I had written a difficult script where you needed an actor to carry a huge subject on his shoulders but also a player who could deliver those difficult shots in the film. We were lucky to have found an actor like him who was fit and willing to work hard to prepare for the role. Since football was not his main game, we made him train with a professional football trainer for a month and a half. In the climax shot, we took several takes of the reverse bicycle kick, because we had a one camera set up, Ritwik nearly broke his back but each  time he was able to score the same exact shot without any external support (like wires etc) or assistance. 
The film has a strong supporting cast as well. 
I had earlier worked with Ravi Kishan, Rajeshwari Sachdev and Prashant Narayanan in 'Issaq'. I wanted them to be a part of 'Chidiakhana' as well. It was interesting to cast them in a new avatar in this film. In 'Issaq' Ravi Kishan and Rajeshwari played lovers. Here, they play siblings here in Chidiakhana. Prashant Narayanan played a negative role in 'Issaq'. In this film, he is Pratap Talpade, a goon with a golden heart and becomes a father figure to Ritvik. Prashant also has a love interest in Rajeshwari's character, Bibha.
'Issaq', which was your last film to release, came out in 2013. Why did it take you so long to make another film?
Many reasons, not fully under my control. Essentially I want to film a certain story, and it takes its sweet time to take off.  I often found myself pushing against walls that wouldn't budge. In the case of 'Chidiakhana', there was a bit of delay as well. I finished the film in 2019, but then came  Covid, plus an ongoing mergers within NFDC that is the producing body.
These days, there is a lot of chatter about how the audience only wants to visit the theatres for watching big commercial, tentpole films and smaller films are suitable for OTT viewing. What are your thoughts on this?
Mumbai film industry apes Hollywood. As budgets keep getting higher, the Industry pushes tentpole films as they believe those are the films that will be able to recover their investment. In India, the big films however have been failing. The audience is looking for new stories. Smaller films don't have the kind of marketing budgets big films have. We are trying to reach out to the audience through individualized publicity. 'Chidiakhana' has been shot for theatres and that's where it should release. I don't believe in the notion that smaller budgeted films should only go to streaming platforms. 
The NFDC is one of the producers on 'Chidiakhana'. We don't see the NFDC
It's true that NFDC has not actively produced films for a while. However there has been some heavy restructuring in NFDC, and we can one hope the new NFDC emerges like a phoenix to new glories. NFDC has always had ear and eyes for good films. Hopefully, 'Chidiakhana' will show the way for successful popular release too and a lot more films will be produced by the NFDC in the near future that goes out widely in public domain.
'Chidiakhana' is being distributed by Platoon One Films. What is the kind of distribution strategy they have in mind for the film? 
Shiladitya Bora, who owns Platoon One Films, has become a friend. I couldn't have asked for a better distribution partner than him. He was a better fit for me than the larger Distribution house. He understands my film, and how they should be released. 
You were born in Muzaffarpur, a small city in Bihar. You studied zoology at the prestigious Hindu College in Delhi University. You pursued higher in international universities like Cambridge University in the United Kingdom and Yale University in the USA. After that, you worked for the Food and Agriculture Organization of the United Nations in different countries. How and when did you get interested in cinema?
It must be something deep-seated in my consciousness. When I was studying in a boarding school in Jharkhand, I was deeply into academics and the entertainment options were sparse. Watching the weekly cinema on the big screen was the only source of entertainment for us. Our school would show a film every Saturday or Sunday evening. Also, my mother is a big cinema fan. While studying in Cambridge University, UK, I started running the film society there. I made my first documentary there and that's how the film-making journey started.
You have been a big fan of Satyajit Ray's cinema. Interestingly, he had made a Bengali film called 'Chiriyakhana' in 1967.
That's right! Through 'Chidiakhana', I have paid a homage to Satyajit Ray for the second time. In 'Dil Dosti Etc', Imaad Shah's character was called Apurv. It was a hat-tip to Apu/Apurba Roy from Ray's Apu Trilogy. 
Disclaimer: This story is auto-aggregated by a computer program and has not been created or edited by filmibee.
Publisher: Source link