Movies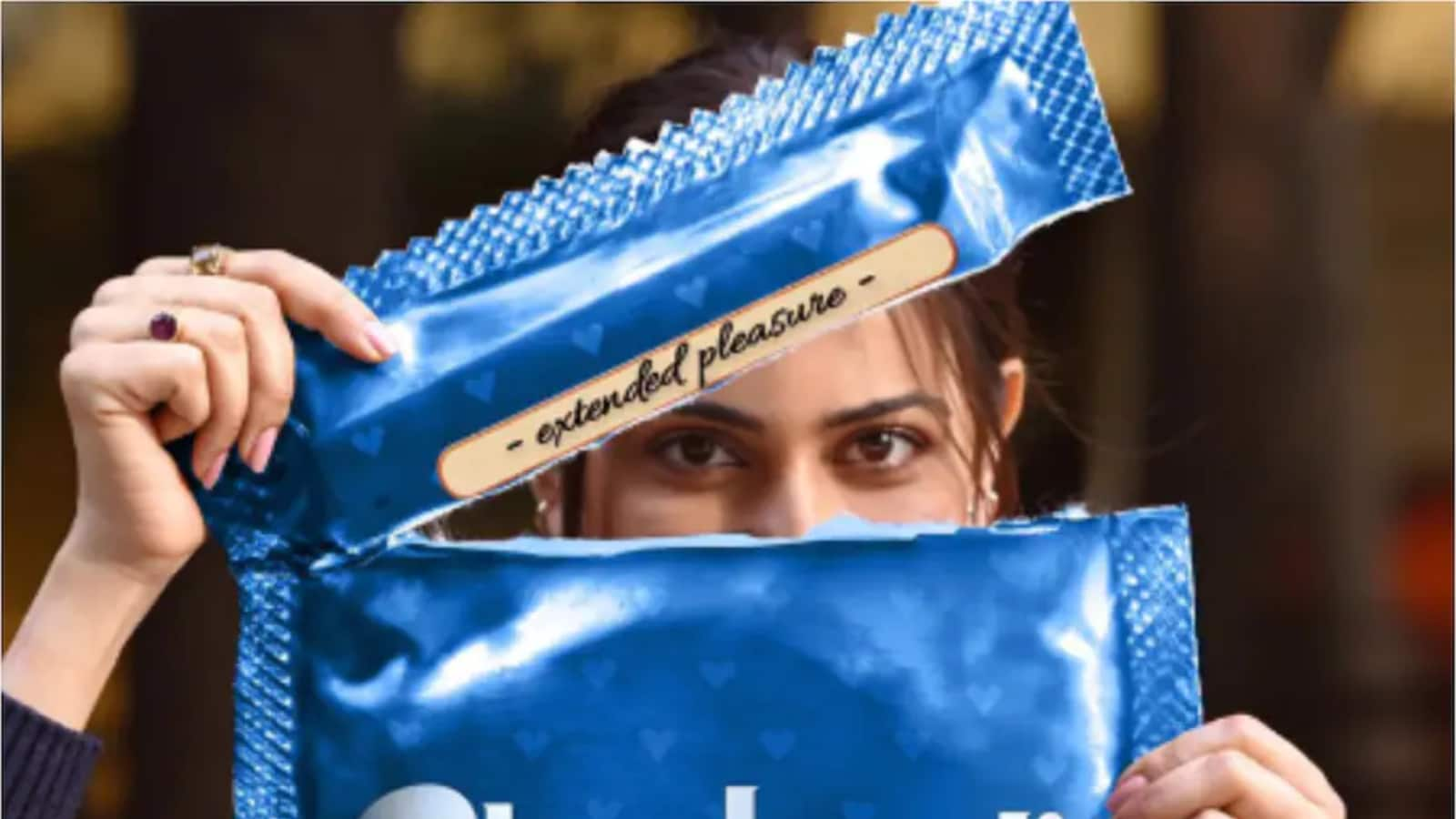 Jan 17, 2023
Chhatriwali Star Rakul Preet Singh Recalls Sex Education Class in School, Says 'We Were So Giggly…'
Last Updated: January 17, 2023, 07:40 IST
Rakul Preet Singh headlines RSVP's new film Chhatriwali where she plays the role of Condom Tester.
Chhatriwali, starring Rakul Preet Singh, is a direct-to-digital release and will begin streaming on ZEE5 from January 20, 2023.
Last year, actor Rakul Preet Singh was seen in Doctor G, a film which addressed gender stereotypes in the female-dominated space of gynecology and touched upon the importance of women's sexual health. And now, she is gearing up for her first release of 2023 with Chhatriwali, which also makes a statement on women's reproductive health. It is a slice-of-life story on the importance of male contraceptives and safe sex set in Haryana. Rakul is seen playing a quality control head in a condom factory in the film. Though shy and embarrassed about her job initially, she soon realises the need for safe sex and then takes it upon herself to destigmatise the conversation around sex education.
In an exclusive chat with News18, Rakul talks about how sex education should be made mandatory in schools. "We do somewhere understand the importance of sex education but want to brush over it. Our trailer says that it's compulsory and there's a reason why it's a part of books and the curriculum. And as I grew older, I kept thinking that this is the need of the hour and it's important. Sex education helps you understand the natural human progression. We cannot run away from it. Ultimately, it's biology and science and it has got health related to it," she says.
She further states, "But what's the right age to start educating people? It's definitely not when they've already created certain taboos in their heads. A child hits puberty at the age of 13-14 and that's the time when they need to know everything related to their sexual health. That's the age to start educating them because if they're educated, they won't take wrong decisions."
Happy that initiatives are being taken to disseminate knowledge and cognisance about sex education, Rakul remarks, "The government has always been spreading awareness about AIDS and the need to take protection. There are advertisements surrounding it everywhere, even in theatres. There's a reason why public awareness is created surrounding safe sex."
Recalling her own experience of attending a sex education class back in school, the 32-year-old says, "I think I was in the ninth standard at that point. The funny thing is we all were go giggly and shy about it that we didn't want to ask any questions about it. We were waiting for the class to end."
Films set in the heartland of India and talking about normalising sex and sex related topics isn't a new template for the Indian audience. Over the last few years, a bunch of such stories themed on erectile dysfunction, menstrual hygiene, virility and sex clinics have been made. So, was there any apprehension on her part to sign Chhatriwali, which is another film aimed at crushing the stigma surrounding sex? "There are only a few genres that we can play with. Two films could be talking about a similar subject but they will tell the story in two different ways. The subject will also have a wide variety of topics under its umbrella. In the film, we aren't just talking about unsafe sex but also the impact it has on women's health, which I don't think has been highlighted in a film before. Sexual health is as important as your physical and mental health," Rakul asserts.
She goes on to explain that 'every director has a way of telling a particular story' and that Chhatriwali is sure to bring a new and novel narrative to the table. "Our film is the story of two characters – Sanya and Rishi. It's also about a woman's choice, her freedom over her body and breaking the norms of patriarchy where no one cares about women's health. One can't compare our film with any other film. It's like we've seen so many romantic films, action films and larger-than-life films but each one of them are different from one another," elaborates the actor, who will also be seen in films like Indian 2, Mere Husband Ki Biwi and Ayalaan this year.
Chhatriwali is a direct-to-digital release and will begin streaming on ZEE5 from January 20, 2023.
Read all the Latest Movies News here
Disclaimer: This story is auto-aggregated by a computer program and has not been created or edited by filmibee.
Publisher: Source link