Movies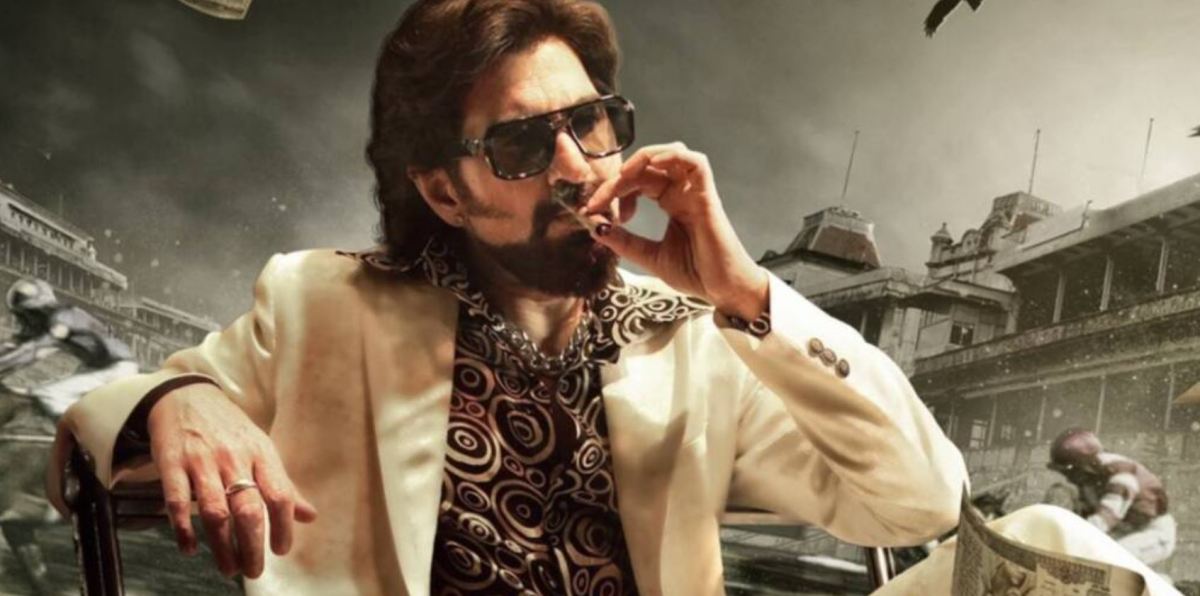 Apr 24, 2023
Chengiz is no answer to Bengal superstar Jeet's pan India dream – Beyond Bollywood
Neeraj Pandey's story glorifies Calcutta mafia of the 70s.  The Jeet Madnani-starrer had potential but is let down by the average execution.
Rating: 2 / 5
By Mayur Lookhar
Super star is a term that is not quite synonymous with socialist, Marxist Bengal. To this reviewer, Bengal is all about Tagore, Ray, football and cricket. Having little exposure to Bengali cinema, for us, the closest name befitting of super star status was the late Uttam Kumar. The other one being the late Soumitra Chatterjee, who we confess to only seeing him in his last film A Holy Conspiracy [2022]. Sitting far away in a capitalist Mumbai, the concept of super star seemed strange for us.
It wasn't until a month ago that we were introduced to Jeetendra Madnani, better known as Jeet. The promotional banners came with 'A super star of Bengal' text. Hey, does a super star really need such introduction to non-Bengali-audiences? We checked with a trusted Bengali friend who backed the claim.  Jeet and his director Rajesh Ganguly came across as men of few words. 
Bengali cinema has long been perceived as socialist, liberal, feminist. So, the idea of a mafia film might be alien to the humble non-Bengali audiences. [Hey, but isn't the state notorious for its violent politics?] So, having a film tiled Chengiz isn't great PR for Bengal cinema or the state. The director even proudly added the catchline of The One Who Has No Boundaries No Limits. Phew, that is a brave and a controversial call. Why would anyone name your film after the 12th century Mongol marauder who didn't even spare little boys, infants?
Neither Ganguly nor Jeet gave plausible reasoning behind the title. The director simply stuck to his 'no boundaries no limits' line. So, does the film inadvertently glorify such monster? Maybe yes, but it's a name that Jaidev didn't choose. The title makes sense in the context of the character's journey. Here's a man who is loyal yet selfish, not afraid to take out anyone who comes in the way of his ambitions. The Chengiz name is given by a Thai drug lord with whom Jaidev is doing secret business to take down the very man who gave shelter to the orphan years ago.
Written by Bollywood writer-director Neeraj Pandey, Chengiz [2023] banks on an old school theory. It covers Calcutta, now Kolkata's dreaded mafia period of the 70s. [Has the city's reputation changed much today?] Anway, a boy's parents [Hindu father, Muslim mother] are killed in front of him. The father had dared to speak up against a dreaded gangster Rashid Khan and paid the price with his life. Jaidev is adopted by the cop Sameer Sinha [Rohit Roy] but after spending six years, the boy runs away from his foster home. He is given shelter by the local crime lord Omar Khalid aka Nalli Bhai [Shataf Figar].
The particular era justifies its old school story but it's lacked the desired execution. Though we're watching a maiden Jeet film but the man is no stranger to noir. Jeets played a gangster in the Boss franchise. Having read a little bit about the first film, there appeared to some structural similarities. The Bengali audiences are better equipped to tell whether Chengiz gives any sense of déjà vu. For us, the film had potential but after an early gripping screenplay, Chengiz pans out into another run-of-the-mill gangster drama. To its credit, it's not like your painstaking over-the-top South or Bollywood gangster paradise.
Jeet struck as the bespectacled Bengali super star who perhaps works within his limitations.  At 52, he's not quite agile but neither is he stiff like the aging Bollywood stars. His charisma stems from the many shades, designer wear that he flaunts in the 2 hours 52-minute-long film.  He has a swag but it doesn't blow in your face. The trauma of witnessing your parents' murder clearly has made Jaidev a cold character.  Jeet does well to emote that anger but he doesn't go berserk in his actions. In fact, he had his retribution as a 14-year-old in the most undramatic way. The actor does fine as the gangster but looks weak as the romantic hero.
What do you make of a passenger flirting with an air hostess? The unruly Jaidev demands only to be served by Nandini [Susmita Chatterjee]. He threatens to open the emergency exit if she doesn't oblige. When she does, he brazenly tells her that he is a drug dealer, proposes marriage and even has the gumption to tell her that you will need to quit your job.  Even for the 70s, would any girl in her right mind fall to such charms?  What message does such proposal, and its acceptance, send to women in society?  Neither Ganguly nor Pandey thought about it.  Young Susmita strikes you as a total novice.
The biggest problem with Chengiz is not so much the glorification of criminals, but it loses sting midway once Nalli Bhai is bumped off.  Yes, Jaidev had to live up to the Chengiz billing, but maybe the film could have been entirely told from the master versus pupil narrative.  Figar's Bihari-Bengali accent in intriguing. He intimidates with his body language, actions.  The film loses steam the moment Nalli Bhai is killed. 
Rohit Roy (54) looks anything but Jaidev's uncle.  He, however, holds his own as ACP Sameer Sinha. Honestly, it's a respectable show by an actor who has often been guilty of melodrama.
Save for this trio, none of the other cast members leave any impression on you. The fledgling narrative coupled with the descending acts make it a tough task to sit through the final hour and fifteen minutes of this film. The director and the editor fail to arrest the loss of momentum resulting in Chengiz ending up being an exhaustive experience.  The couple of dubbed Hindi songs are average.  Chengiz looks fine on the technical front with neat production design and effective background score.
At the end of it, Chengiz does little to improve Bengal's violent image. Noir story tellers have seldom cared about morality.  As reviewers, it would be unfair to judge any film from a moral point of view.  Chengiz had potential but it's the execution that is disappointing.  Chengiz is certainly no answer to our Bengali super star's pan India dream.
Chengiz released in theatres on 21 April.
Disclaimer: This story is auto-aggregated by a computer program and has not been created or edited by filmibee.
Publisher: Source link