Gossips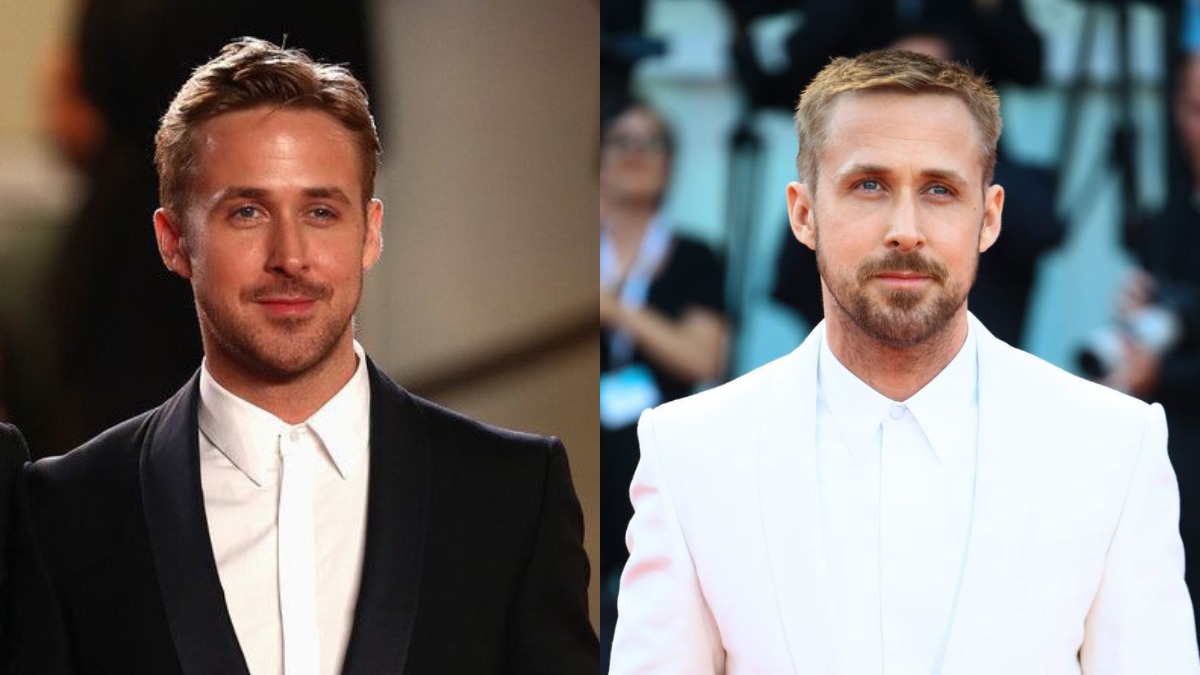 Jan 30, 2023
Celebrity Diet: Eating Habits Ryan Gosling Swears By To Look Good At 41!
Ryan Gosling is getting in shape to play Ken in the upcoming Barbie film.
Ryan Gosling stole the hearts of almost everyone when he featured as Noah Calhoun in The Notebook, and he has since become one of Hollywood's most admired men.
It was recently reported that Gosling will play Ken in the new Barbie adaption, which will be released this year, and while fans had varied responses to the news, there's no doubting that the actor looks incredible fit for 41 years old.
So, how has Ryan Gosling maintained his health and prepared for these legendary roles throughout the years. Continue reading to discover some of his typical eating habits.
When it comes to preparation for a role, he is rather strict.
Gosling is no stranger to following a stringent diet and workout regimen in order to prepare for a film job. Simu Liu, Gosling's co-star in the Barbie film, recently spoke with Entertainment Tonight about how they both prepared for their twin roles as Ken. When asked who worked harder, Liu replied bluntly.
"Definitely, Ryan — without a doubt. He's obviously a gym in the morning and gym after work type of guy." Liu also commented on Gosling's dietary habits for the film, which appear to have been rather stringent.
Hearing tiny snippets of his strict eating routine and how much attention he places on taking care of himself and his body, I'm like, I appreciate it, I admire it. I'm going to get some Soda."
This is not the first time Gosling has had to restrict his nutrition for a film role. Crazy, Stupid, Love, in which he co-starred with Emma Stone and Steve Carrel, was released in 2011.
To preparation for his part, he ate a diet high in fish, veggies, grains, and protein drinks, according to Men's Journal.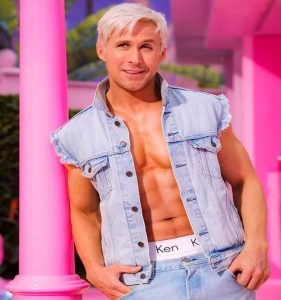 When asked about bulking up for the film, he responded, "They his muscles become like pets after a time since they don't do anything beneficial. However, you must feed and care for them. Otherwise, they'll vanish."
Whereas, he enjoys sugar.
While the actor is certainly capable of losing weight for an upcoming part, he also refuses to hide his sugar addiction. This demonstrates that even celebrities with the tightest diets understand how to include balance into their regimen.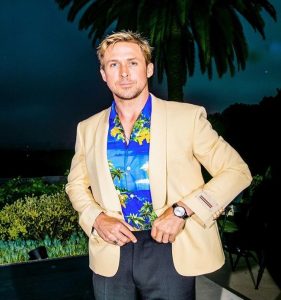 Emma Stone reveals amusing insights about Ryan Gosling's favourite snack, Twizzlers, in an interview with Vanity Fair.
"Ryan has the most Twizzlers of any person you've ever met. Yes, the standard Twizzler, and he'd carry it in his coat pocket and simply pass out Twizzlers and eat Twizzlers himself."
He also begins doing pilates.
While this is not an eating habit, it is consistent with the way Gosling lives his life and strives for his own level of health.
When Gosling was prepared to act in La La Land in 2016, he needed to adjust up his workout programme to include not only strength but also longevity and flexibility in his moves. His trainer, Arin Babaian, told Men's Journal that they needed to attempt pilates to do this.
"The Pilates table helped us improve his postural strength and spinal stability after I exhausted him with squats and pull-ups."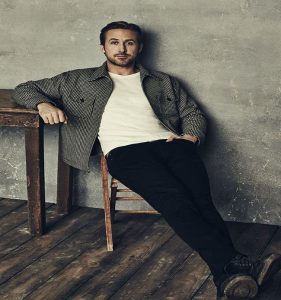 Ryan Gosling devotes his time and energy to working out and eating a very stringent diet when preparing for a part. While this may be beneficial to the actor's career, it is not always viable for everyone. Instead, striking a happy medium between good diet and physical activity will help you live a longer life.
Disclaimer: This story is auto-aggregated by a computer program and has not been created or edited by filmibee.
Publisher: Source link