Late Bollywood veteran Sridevi had wooed the audience with her beauty and skills for over 50 years. She is still remembered fondly for her spectacular on screen performances.    Just like her professional life, the actress' controversial personal life was also a topic of discussion among the media. She fell in love with producer Boney Kapoor when he was already married to Mona Shourie Kapoor. There were a lot of reports back then suggesting that Sridevi was a home wrecker and that she conceived her first child before marriage.
Now, in a recent interview with The New Indian, Boney talked about his secret wedding with the late legendary actress and also shut rumours of her pregnancy before tying the knot. The producer revealed that he exchanged vows with Sridevi secretly on June 2, 1996. However, they married publicly in January 1997 leaving a wrong impression about the late actress' pregnancy. Boney stated:
"My marriage to Sri took place on June 2 in Shirdi. We spent the night there. It was only in January 1997, when her pregnancy was seen. We had no choice but to marry publicly. In public eye, we got married only in January 1997. There are still some scribes who write that Janhvi was conceived before marriage."
Further in the conversation, the producer also addressed being accused of infidelity in his first marriage with Mona. He said that he was absolutely honest towards her. Boney quoted:
"I am not a powerful family man but just a simple family man. A caring, loving son, brother, husband to my wife, father to my children Arjun, Anshula, Janhvi, Khushi. In fact, even with Mona I was absolutely honest. The best way to describe me would be, 'a simple, honest man who has been sincere to everybody around him'."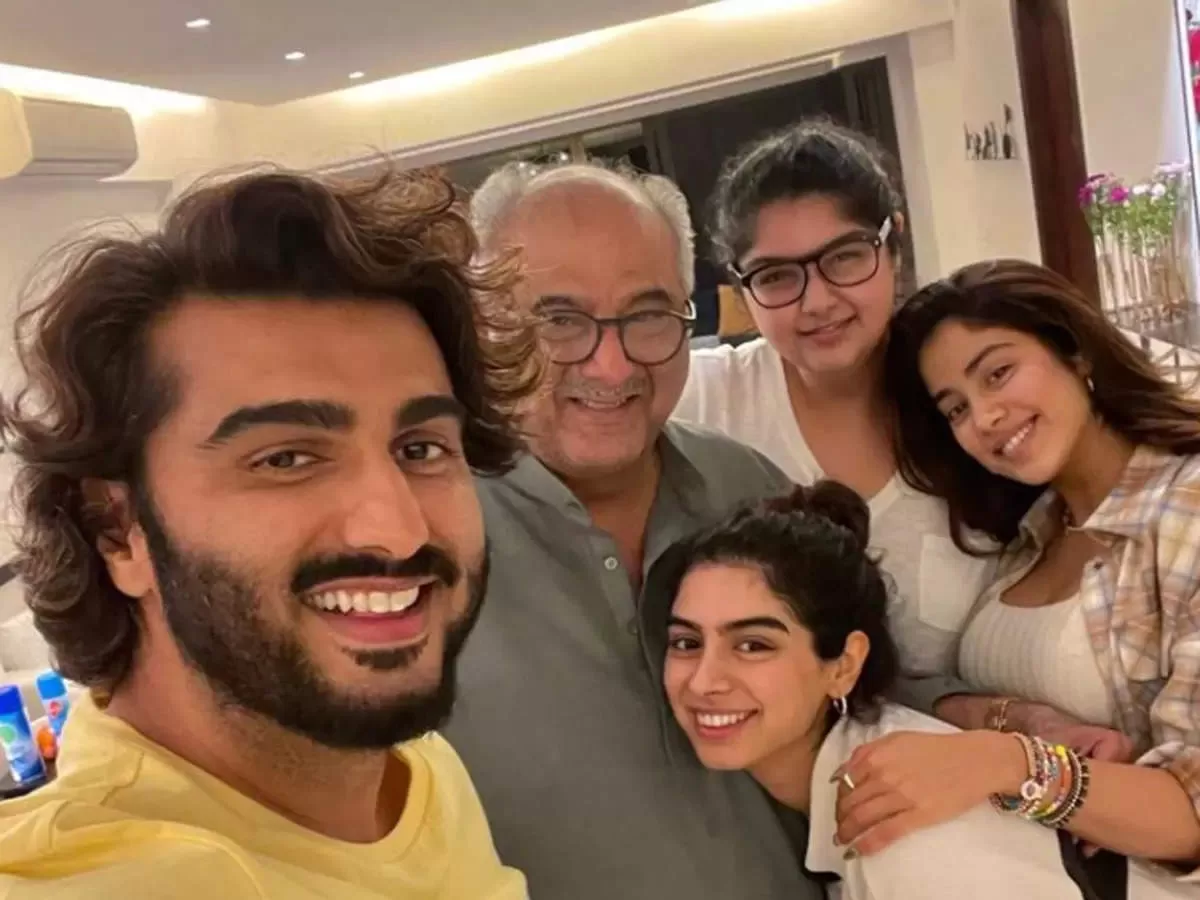 For the unversed, Boney Kapoor has two children each from his two marriages. While Arjun Kapoor and Anshula Kapoor were born to Mona Shourie Kapoor and Boney, Janhvi Kapoor and Khushi Kapoor opened their eyes to Sridevi and Boney.