Review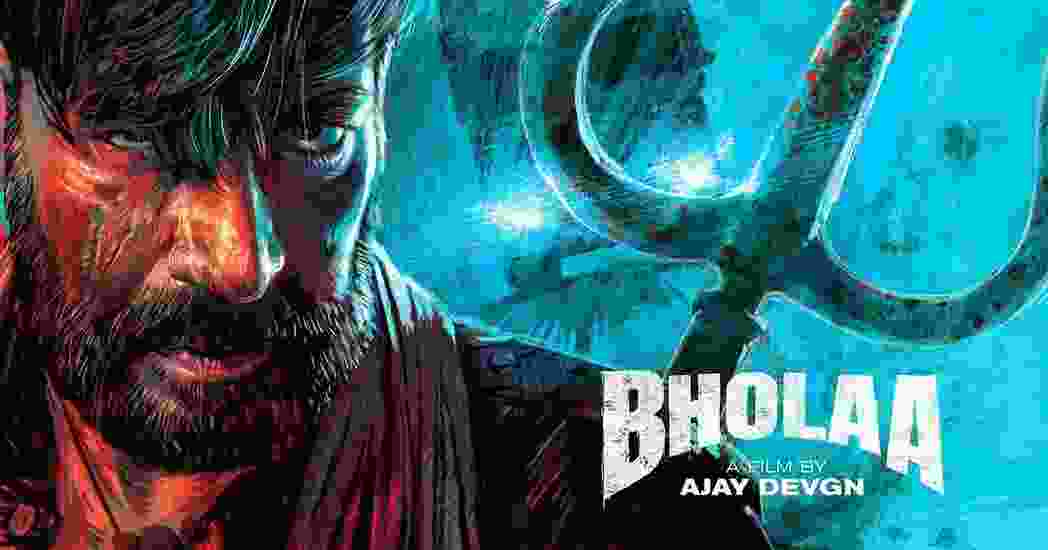 Mar 30, 2023
Bholaa Review – Bollymoviereviewz
Average Ratings: 3.1/5
Score:100% Positive
Reviews Counted:6
Positive: 5
Neutral:0
Negative:1
Ratings: 2/5 Review By: Saibal Site:NDTV
A remake that makes exceedingly heavy weather of an old formula. Bholaa, produced and directed by lead actor Ajay Devgn, is unlikely to have you shouting bumm bumm bhole in joy. The film is a bummer. Loud, prone to excess and wilting under its own weight, its creaks and croaks its way to a climax that issues a threat – there is more on the way. Bholaa, official remake of the Tamil hit Kaithi (of which, too, there is a sequel in the works), sucks out whatever air there was in Lokesh Kanagaraj's film and delivers a stale, slapdash rehash that rides solely on Devgn's star power.
Visit Site For More
Ratings: 3/5 Review By: Shubhra Site: Indian Express
Action junkies, rejoice. 'Bholaa', in which Ajay Devgn does double duty as the eponymous lead actor and director, is the kind of all-out, no-holds-barred, high-octane actioner we haven't seen in Bollywood in a long time.Here Devgn, who now seems to have settled into his dual role, having had considerable practice (his last was 'Runway 34'), makes sure, for the most part, that the set-pieces keep coming. And he keeps slaying, single-handedly keeping the monsters at bay.For the faint-hearted? No way. Bang-for-the-buck? Oh yes.
Visit Site For More
Ratings: 3/5 Review By: Roktim Site: India Today
The film begins with a striking shot of humans milling about on screen, desperate to find a way out, piled on top of buses, cycles, anything that moves. You can see why it was tempting to use the analogy of the Partition (which Sinha had to excise from the film; there are a few other bits which feel censored). With the context missing, this well-intentioned, lest-we-forget film becomes less than its powerful moving parts.
Visit Site For More
Ratings: 3.5/5 Review By: Harshada Site: Times Of India
There are several events happening at a quick pace parallelly through the night and each of them adds an element of thrill and excitement to the experience. His penchant for VFX is on full display here. That, along with Aseem Bajaj's cinematography, creates interesting imagery throughout the film, which is an adaptation of the Tamil film Kaithi (2019). While the action is the hero of the film, and pretty much drives the narrative, the story also has an emotional graph that will find a connect with the audience.
Visit Site For More
Ratings: 3.5/5 Review By: Shreya Site: ZoomTV
This movie is Ajay Devgn's sincere attempt to blend the two worlds of Bholaa's past and present perfectly with some unanswered mystery. It is safe to say that it is purely an 'Ajay Devgn' style attempt to treat audiences to an intense crime thriller with emotions at the centre. However, one might feel that something is missing in a few scenes and that connectivity is lost.Bholaa has drama, intensity, unresolved questions, and a twisted surprise in the END that will keep you hooked.
Visit Site For More
Ratings: 3.5/5 Review By: Parina Site: India TV
A racy action thriller is expected from the start where the high-octane action sequences are meant to steal the limelight. And that's what happens in the entire movie! To conclude, Bholaa is crafted for the masses and perfectly blends high-octane action, thriller and soul in the first half and ends with a surprising climax where a 'Bollywood actor' cameo is waiting. An exciting watch for the weekend!
Visit Site For More
Also Try:
Top 10 Most Watched Web Series in india
Top 10 Best Hindi Web Series of 2022 in India
Bholaa Story:
Bhola, a prisoner, is finally going home after 10 years of imprisonment to meet his young daughter. His journey gets difficult when he is arrested mid-way. At first, he is not aware of the grave situation he has got himself into but after a crazy incident takes place, he must travel a pathway full of crazy obstacles with death lurking around every corner. Will he get to meet his daughter?
Bholaa Release Date:
30 March 2023 straight to Theaters
Bholaa Cast:
Ajay Devgan
Tabu
Sanjay Mishra
Deepak Dobriyal
Gajraj Rao
Vineet Kumar
Bholaa Director: 
Ajay Devgn
Bholaa Producer: 
Ajay Devgn
Bhushan Kumar
Krishan Kumar
S. R. Prakashbabu
S. R. Prabhu
Reliance Entertainment
Bholaa Production Companies:
T-Series Films
Ajay Devgn FFilms
Reliance Entertainment
Dream Warrior Pictures
Bholaa Distribution Companies:
Panorama Studios
PVR Pictures
Bholaa Run Time: 
2 Hour 24 Minutes (144 minutes)
Read More About Celebs:
Salman Khan | Shahrukh Khan |Aamir Khan | Ranbir Kapoor 
 Hrithik Roshan | Akshay Kumar
Rajeev Masand , Taran Adarsh, Komal Nahta , Anupama Chopra Reviews are awaited for this movie
Disclaimer: This story is auto-aggregated by a computer program and has not been created or edited by filmibee.
Publisher: Source link