Review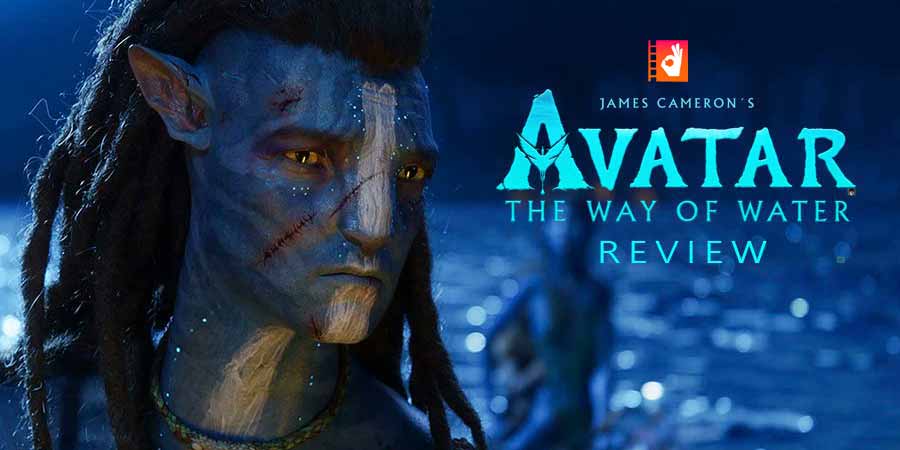 Dec 15, 2022
Avatar 2 Movie Review By Critics
Avatar: The Way of Water is the most awaiting movie of the year. This weekend sees the release of James Cameron's long-awaited sequel to 2009's "Avatar," which has critics both captivated and exasperated. Here is the Avatar 2 review by critics and Audience.
---
Key Points:
According to critics, Disney's "Avatar: The Way of Water," which runs for more than three hours, is a stunning piece of blockbuster cinema.
Critics insisted that audiences see James Cameron's "The Way of Water" on the largest screen possible.
Many critics cited the film's lengthy running time as a flaw, claiming that Cameron's script was too thin to justify three hours in a theatre.
---
Storyline
Jake Sully lives with his newfound family on the extrasolar moon Pandora. When a familiar threat returns to finish what was started before, Jake must work with Neytiri and the army of the Na'vi race to protect their home.
Avatar: The Way of Water Review by Critics
Justin Chang, Los Angeles Times
"In 'Avatar: The Way of Water,' the director James Cameron pulls you down so deep, and sets you so gently adrift, that at times you don't feel like you're watching a movie so much as floating in one," wrote reviewer Justin Chang.
"Much as you might long for Cameron to keep us down there — to give us, in effect, the most expensive and elaborate underwater hangout movie ever made — he can't or won't sustain all this dreamy Jacques-Cousteau-on-mushrooms wonderment for three-plus hours," he wrote. "He's James Cameron, after all, and he has a stirringly old-fashioned story to tell, crap dialogue to dispense and, in time, a hell of an action movie to unleash, complete with fiery shipwrecks, deadly arrows and a whale-sized, tortoise-skinned creature known as a Tulkun."
– Advertisement –
Chang said its "marvelous" to have Cameron's presence back on the big screen. He notes the famed director has long been questioned for his choices in film projects — people thought he was crazy to produce "Titanic" — but "his latest and most ambitious picture will stun most of his naysayers into silence."
Mick LaSalle, San Francisco Chronicle
Not everyone was enamored by Cameron's attention to detail and expansive lore building.
″'Avatar: The Way of Water' is a one-hour story rattling around in a 192-minute bag," wrote Mick LaSalle in his review of the film. "There was potential here for something lovely, a sweet and moving environmental parable clocking in at 90 minutes, tops."
"But, no, James Cameron can't do anything so modest," he wrote. 
LaSalle said "The Way of Water" feels bloated with too many ideas competing for space within its already lofty three-hour run time.
″'The Way of Water' starts where the first left off and stops with the promise of sequels," he wrote. "Long, long sequels. That's not a promise. It's a threat."
Charlotte O'Sullivan, Evening Standard
″'Avatar 2' is definitely a showcase for visual effects company Weta FX (the faces of Pandora's Na'vi heroes have become even more expressive)," wrote Charlotte O'Sullivan in her review.
"But I've never thought Cameron was God's gift to cinema," she added. "For most of 'Titanic″s running time my gut feeling was, 'Just sink already' and some of the 68-year-old director's worst tendencies are on display in 'Avatar 2': over-familiar plot beats, overwrought score and endless shots of the Na'vi's obscenely willowy, coyly sexualized bodies."
Despite this, "The Way of Water" is "breathtaking," O'Sullivan wrote, noting that after leaving the theater she "felt like I'd been through something special."
Like many, O'Sullivan indicated that the story of "The Way of Water" leaves much to be desired.
"Plot-wise, this movie is treading water," she wrote. "But that's fine, because the water's lovely."
Disclaimer: This story is auto-aggregated by a computer program and has not been created or edited by filmibee.
Publisher: Source link