Movies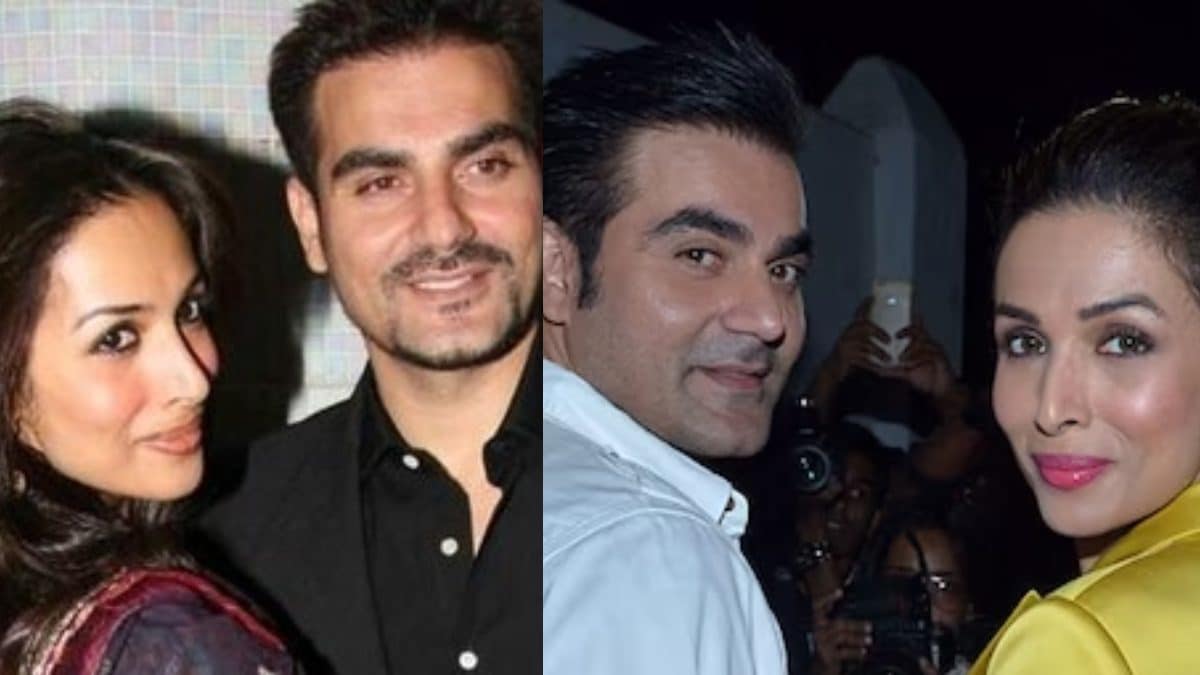 Mar 20, 2023
Arbaaz Khan Says Malaika Arora, He Have Forgotten the Past, Are 'Mainly Still Together' for Their Son
Last Updated: March 20, 2023, 08:43 IST
Malaika Arora and Arbaaz Khan parted ways in 2017
Talking about co-parenting Arhaan, Arbaaz Khan said that Malaika Arora and he has bypassed all their issues and forgotten their past.
Arbaaz Khan recently opened up about co-parenting Arhaan Khan with his ex-wife Malaika Arora. The couple were married for several years before they parted ways in 2017. Now, both of them have moved on in their lives, but continue to be there for their son, Arhaan. He said that Malaika and he has bypassed all their issues and forgotten their past and there is no animosity and anger. The actor also added that it is their responsibility to take care of their son.
When asked about the love he and Malaika get for co-parenting Arhaan, he told ETimes, "The basic thing is that when two married people separate, they go their different ways for their own personal differences, right? It doesn't matter why they separated. It could be that they've grown apart or they don't contribute to each other's life in the way that they expect to. I'm not talking about Malaika and I. I'm talking about relationships in general. When a married couple has a child, regardless of the fact that the two adults have countless issues between them, they will never have an issue with their children. Am I right? Different couples can have different issues, there's always water under the bridge."
Arbaaz continued, "Malaika and I have bypassed all that too. We have forgotten the past and realised that our entire life lies ahead. She has moved on, I have moved on. Where is the animosity or anger or frustration or anything like that? That's gone. For the sake of your child at least, you can come together and create a scenario that is much needed. He is our child. We brought him into this world. It is our responsibility to take care of him."
He addressed the trolling they get and said that people talk on the basis of what they see them doing outside, in front f the camera. But those same people are not present with them in their home to see what they do there. "I am constantly in speaking to Malaika regarding my son's work, his career or his responsibilities and needs. I am constantly in touch with her. And why not? Why should someone be surprised if I speak to my ex-wife about my son's life in university to keep a check on his needs. If his phone is busy, the next person I will call is his mother, my ex-wife," further added Arbaaz.
Arbaaz expressed that if parents who are separated stop talking to each other then it might end up causing trauma to the child. He then revealed that Arhaan has accepted that his parents have moved on and are doing fine. He emphasised that Malaika and he has moved on but are on very good terms.
"It's pretty evident that co-parenting is happening, since both Malaika and I are in the limelight. Like I said before, we're doing all of this for our child. There is no denying that Malaika and I have gone our separate ways. We are very cordial to each other. We are on very good terms. But we are mainly still together for our son. And we will continue to do that. We have only one child," Arbaaz added.
Read all the Latest Movies News here
Disclaimer: This story is auto-aggregated by a computer program and has not been created or edited by filmibee.
Publisher: Source link