Gossips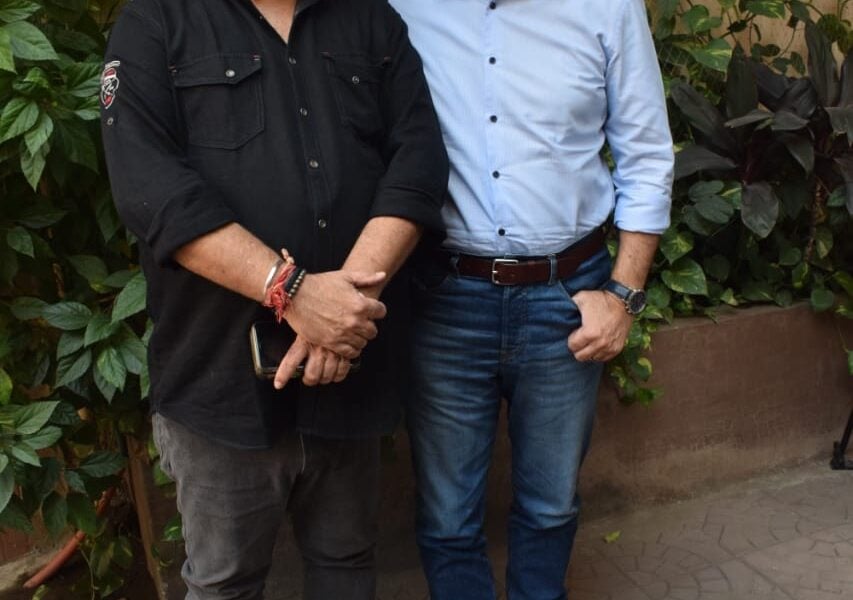 Jan 20, 2023
Anupam Kher attends special screening of Ashoke Pandit's documentary Kashmiri Panditon Ka Narsanhar
Filmmaker Ashoke Pandit hosted a special screening of Kashmiri Panditon Ka Narsanhar in Mumbai. Legendary actor Anupam Kher also graced the event. On January 19, 1990, the militants launched a genocidal campaign that forced over five lakhs Kashmiri Pandits to flee the valley almost overnight. According to the National Human Rights Commission of India, "the circumstances that forced the entire minority of Kashmiri Pandits/Hindus from their homeland are akin to genocide," which is now being acknowledged around the world.
"कश्मीरी पंडितों का नरसंहार" is based on genocide of three and a half lakh Kashmiri Pandits, Ashoke Pandit said of the documentary. I was in Kashmir as a filmmaker during the entire night of 19th January 1990, when we were asked to leave Kashmir through the mosque of the speaker before those Kashmiri pandits were killed on the streets, raped, and hanged from a tree. It was a complete genocide, and Kashmiri pandits were forced to leave everything behind, including their homes and property. Today, Kashmiri pandits miss their roots more than their property. "कश्मीरी पंडितों का नरसंहार" is a representation of what happened to us. Today is a very sad day for us, and I'd like to ask everyone to watch this documentary and understand what those innocent people have gone through.
Anupam Kher also added "This documentary has been made with the real shot and we want to keep this genocide alive so that it will never happen again in any country. People tried to suppress this for like 32 years till Kashmir Files came and now it's 33rd years so I want you all to watch it and get to know what exactly happened on 19th January 1990."
"कश्मीरी पंडितों का नरसंहार" has gone live on YouTube. The documentary which depicts those days of ethnic cleansing. It is a memorial to all Kashmiri Pandits who were murdered, raped, and hanged. This documentary also responds to those who questioned the film Kashmir Files as propaganda.
Disclaimer: This story is auto-aggregated by a computer program and has not been created or edited by filmibee.
Publisher: Source link