Movies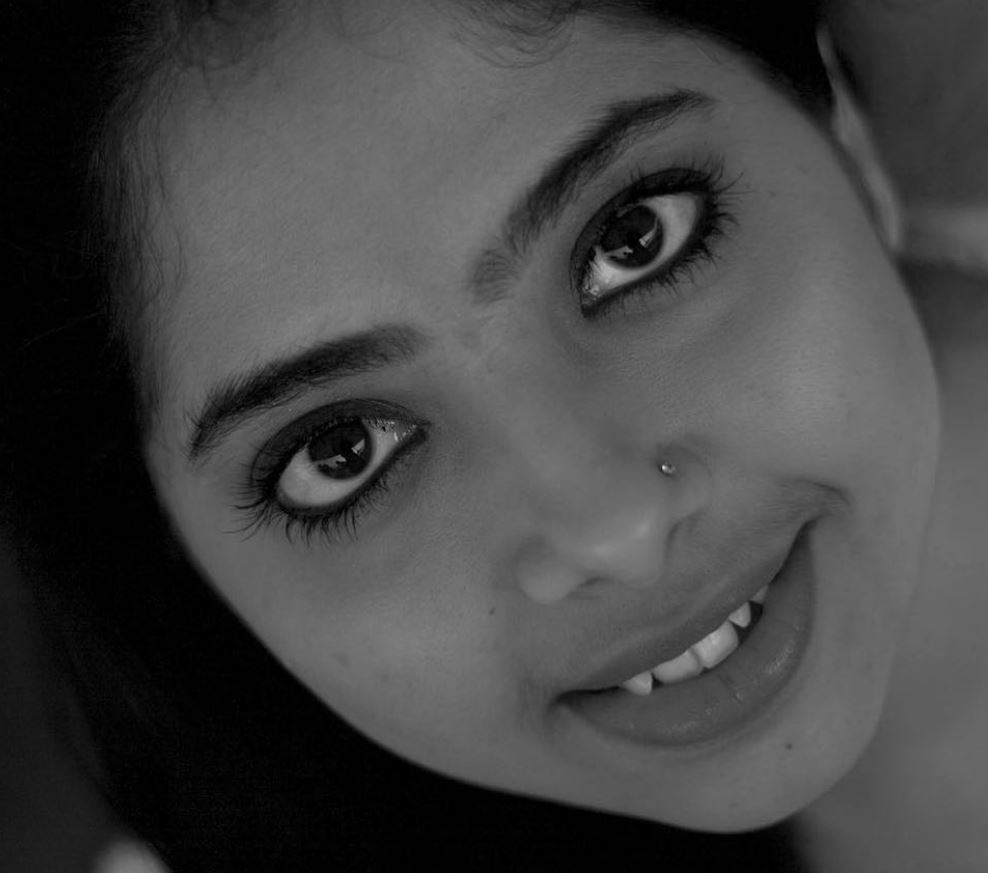 Jun 1, 2023
Amrita Singh comes out of her illustrious brother Arijit's shadow – Beyond Bollywood
Produced by Red Ribbon Musik, the folksy number is the first in this innovative video album series. The lyrics, music, and Amrita's voice makes it a hummable, delightful romantic number.
By Mayur Lookhar
Private music space is mostly down to releasing singles on digital apps, chiefly YouTube. Over the years, Red Ribbon Musik has been supporting independent music. Their latest offering is no single but an innovative video album series. This could well be the start of a new trend in private/independent music space.
Leading by example is not something that you associate with corporates in the entertainment space. But being a fabulous singer herself, Red Ribbon Musik MD Lalitya Munshaw surely has an eye for talent. RRM has collaborated with Advani Films and unheralded composer Ritu Zeid, lyricist Dheeraj Kumar to produce their maiden video album series titled Saiyaan. The first song Saiyaan Se was launched by veteran singer Sudesh Bhosale last evening [31 May] in Mumbai.  Lead singer Amrita Singh couldn't grace it as she had to cater to her new born. Acclaimed singer Shahid Mallya, who has a duet with Amrita in Saiyaan 2.0 [unreleased] though blessed us with his presence.
Mallya is a celebrated name in playback singing with mesmerizing tracks in films like Mausam [2011]. Manmarziyaan [2018], Qala [2022].  It's Amrita Singh though who piqued our interest. She is named after a seasoned actress, and like her namesake, Amrita, too, is a precocious talent. More notably Amrita is the sister of Bollywood singing star Arijit Singh. Honestly, we only learnt this fact two nights ago. 
The biggest challenge for any artiste is to emerge out of the shadows of their illustrious sibling. Amrita has crooned the Aashiqui duet with Badshah in Cirkus [2022].  Saiyaan Se is a solo effort that allows her all the space to express her talent. And oh boy, the unheralded singer does cast quite an impression with her tone, skill and range. Largely a folksy number, Amrita also has the contemporary touch in her tone. What is consistent is the quality natural tone. Jeez, singing is surely in the Singh genes.
Ritu Zeid and Deepak Mishra are unheralded names. The music on offer here is classy, earthy. The tabla beats form the soul of the melody. It filters in gently at the 50 second mark, and from there on, it grips your senses. Though largely traditional but the light guitar strain in the opening tunes, middle (tabla-guitar mélange) and the culminating music playing to an electric guitar is mesmerizing. Here is a music for all tastes.
Lyricist Dheeraj Kumar humbly revealed that the song idea had originated from seeing his mother often wait for her father at home. Most great lyrics are drawn from personal references. Saiyaan Se lyrics are folksy yet simple. We often talk of rhythm in music but seldom does one talk rhythm in lyrics. It's difficult to explain in simple terms like rhyme.  Good lyrics have fine poetry but there ought to be consistent engagement in the lyrical play too. Forget masterpieces but finding soulful lyrics are a luxury in our times. Kumaar surely announces himself as a sound lyricist with Saiyaan Se.
The video album series needs a story. One thing certain is the Rajasthani setting.  However, the visuals perhaps throw up different possibilities. Maybe the layman might be confused, but the purist will ponder what musical story is playing out here? Saiyaan is usually associated with a beloved / spouse or a dear friend. The opening lyrics imply that the woman is waiting for her beloved. Amardeep Phogat, though, is not Pooja Chaudhary's saiyaan here. He is a stranger, who is found unconscious by Chaudhary's character. Maybe, in the context of this musical, the village bachelorette is longing for her saiyaan.  As it was meant to be, Chaudhary and Phogat's characters get extremely close during the latter's stay in her humble abode. They share tender moments, but conflict arises in the end when Abhijit Sonawane's character arrives to take back Amardeep.
Presumably, these gentlemen know each other. How did Amardeep land up injured in the first place? This is a question that will perhaps be answered in Saiyaan 2.0.  So, will the equation between Sonawane and Chaudhary.  As a viewer, your mind keeps harping on the storyline here.
In terms of its music, singing, Saiyaan Se is flawless.  However, the cast, and the visuals is likely to evoke mixed views. It's always nice to see people with Mongoloid features in Hindi entertainment space. Chaudhary's mother is from the North-East. One can't say with certainty, but people with Mongoloid features aren't common in Rajasthan.  Chaudhary has a fine screen presence, but is the face befitting to play a Rajasthani village girl? We leave that to the viewers/readers.
Amardeep Phogat partly has Siddharth Malhotra shades to him.  Sonawane is the villain here. He has a short but intimidating presence. The subsequent video in this series will enable us to assess these talents better. It's the music and the singing though that stays with you long after the song is over.  Saiyaan Se is meant to be played on loop.
Watch the song below.
Disclaimer: This story is auto-aggregated by a computer program and has not been created or edited by filmibee.
Publisher: Source link