Movies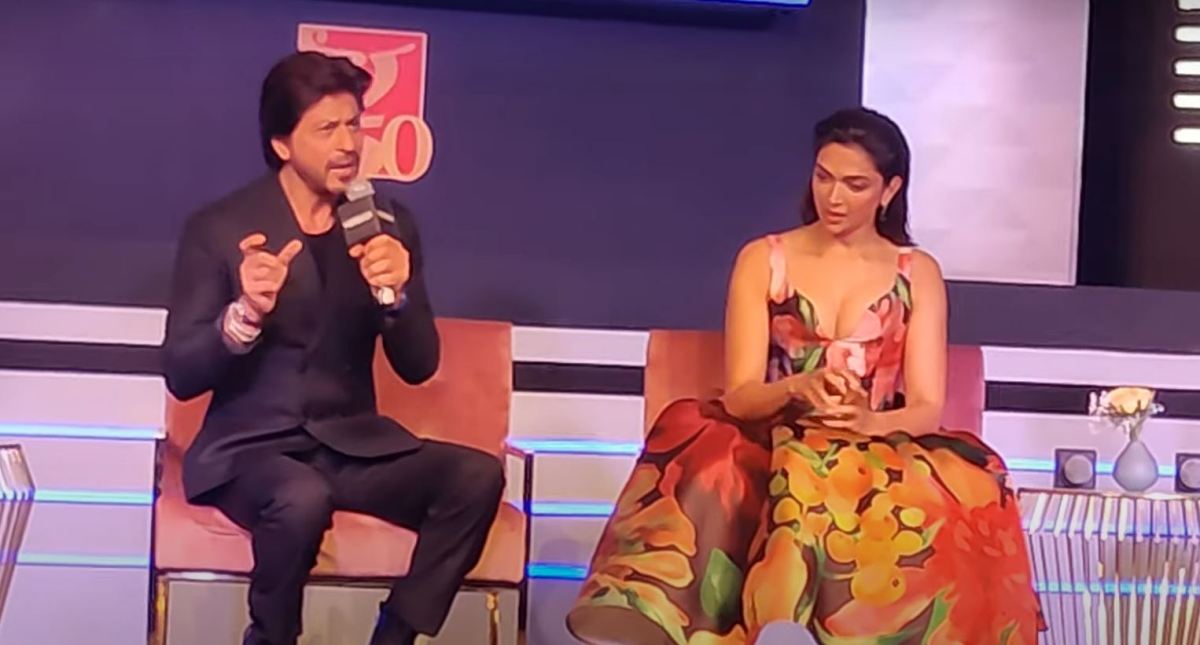 Jan 31, 2023
'Amar' Deepika, 'Akbar' Shah Rukh, 'Anthony' John!  Shah Rukh Khan's AAA analogy wins hearts – Beyond Bollywood
The Pathaan actor reminds about the inclusivity of Indian cinema, but also passes a subtle message to hate mongers.
By Mayur Lookhar
Pathaan [2023] has pocketed nearly Rs300 crore nett so far at the domestic box office. It has helped to stem the decade long rot for Shah Rukh Khan. The film though hasn't had it easy with right wing trolls constantly going after the film. Some members of the ruling Bharatiya Janata Party had also taken digs at Khan and Pathaan.
Give the controversies, and the negativity around the film, Khan and producer Yash Raj Films chose to no promotions before the release. Now that Pathaan has become a huge success, YRF held a success event last evening in Mumbai.
Khan, Deepika Padukone, John Abraham took the opportunity to thank all the fans, the media for their support. During the presser, Khan harped on the Amar Akbar Anthony [1977] analogy to ram home the legacy of Indian cinema. The Manmohan Desai film is counted among the cult classics which stood out for advocating India's inclusive culture.
"This is Deepika Padukone. She is Amar. I'm Shah Rukh Khan. I'm Akbar. This is John [Abraham]. He is Anthony. This is what makes cinema. Amar, Akbar, Anthony. There are no differences that any of us have for anybody, any culture, any aspect of life. We love you that is why we make films. We love you to give us love. We're hungry for love," revealed Khan.,
The Pathaan [2023] actor downplayed the many crores that the film has made so far.  
"(Emcee) Anurag [Pandey] has repeated 28 times – 100 crore, 200 crore, 500 crore, 1000 crore. The crores don't matter. You feel love by watching out films. We feel loved to see you happy. There is no bigger prize, no bigger result," quipped Khan.
While Amar, Akbar, Anthony defines India's cinema but the Pathaan actor also sent a subtle message to the hate mongers. "We have to keep our culture, our old stories, all that is seeped into our beautiful country India, we have to tell the stories in modern, different ways. And when we tell them in different ways, there is no way that we are deriding anybody. We're just trying to speak the language of youngsters which has changed," explained Khan.
Disclaimer: This story is auto-aggregated by a computer program and has not been created or edited by filmibee.
Publisher: Source link