Alia Bhatt, the Bollywood diva, is facing backlash on social media after being caught chewing during a talk with Thai actress Davika Hoorne during the Gucci Show in Italy.
Alia Bhatt gets trolled for chewing while talking to Thai actress, Davika Hoorne
On social media, a video of Alia Bhatt from her appearance at Milan Fashion Week has gone viral. Alia wore flared denim and a neon collared blouse with embellishments in the video, and she also had flushed cheeks and a lovely face. The diva wore a dress that was pretty stylish and let her hair hang down. She can be seen in the film conversing warmly with the well-known Thai actress Davika Hoorne, who looked extremely lovely in her attire.  Click here to watch the video.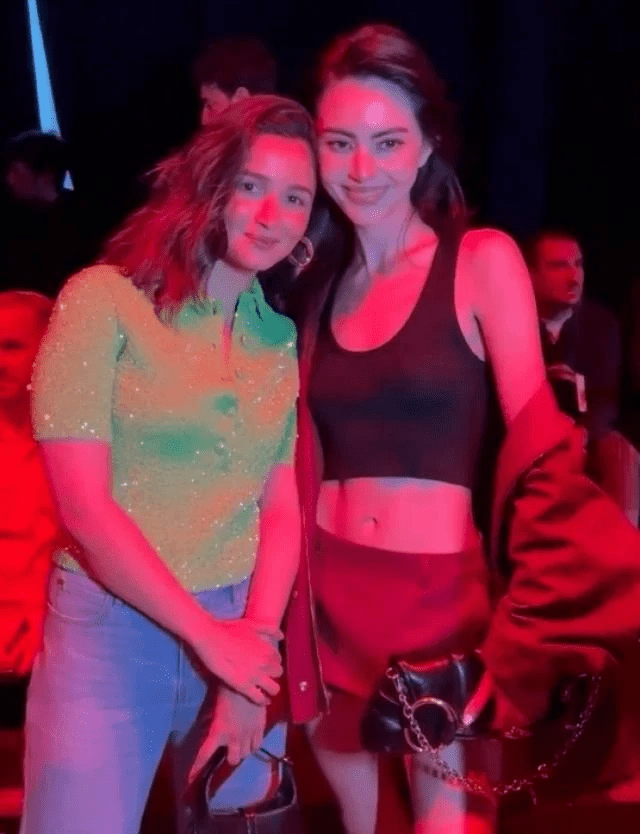 As soon as the video went viral on the internet, several individuals were dissatisfied with Alia's outfit, calling it 'too casual' for an event of the height of Milan Fashion Week. People made fun of Alia more for chewing while speaking to Davika Hoorne than for her clothing, though. Alia was unconfident in her skin and lacked fundamental manners, according to many internet users. Despite one user's remarks, "Those Gucci sunglasses aren't doing her any favours. She's also adopted the chewing gum to look cool schtick made popular by celebs such as Salman." Here's how netizens reacted to Alia chewing while talking to Davika!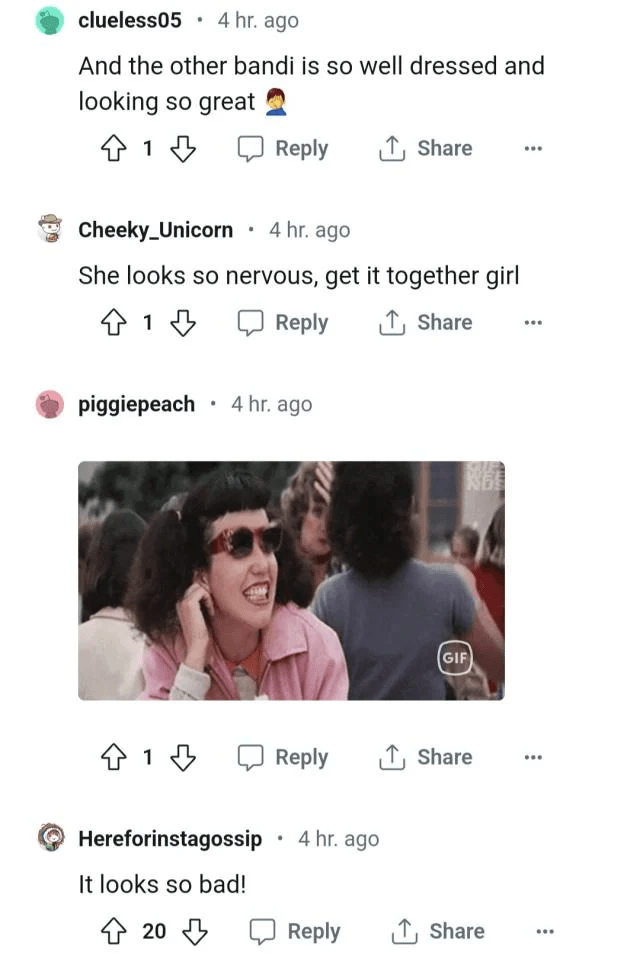 Davika Hoorne and Alia Bhatt have a lovely relationship that is evident to those who are not familiar with them. On May 15, 2023, she published two gorgeous photos of herself with the Bollywood diva on her Instagram account. An odd yet endearing position that Alia and Davika struck for the camera made news back then when the photos were taken. In the description for the photographs, the Thai actress included a red heart emoticon.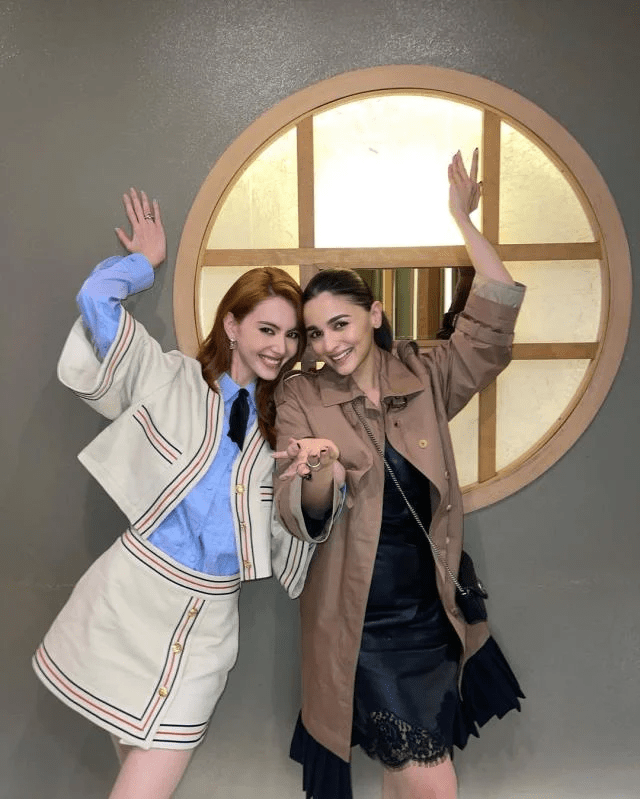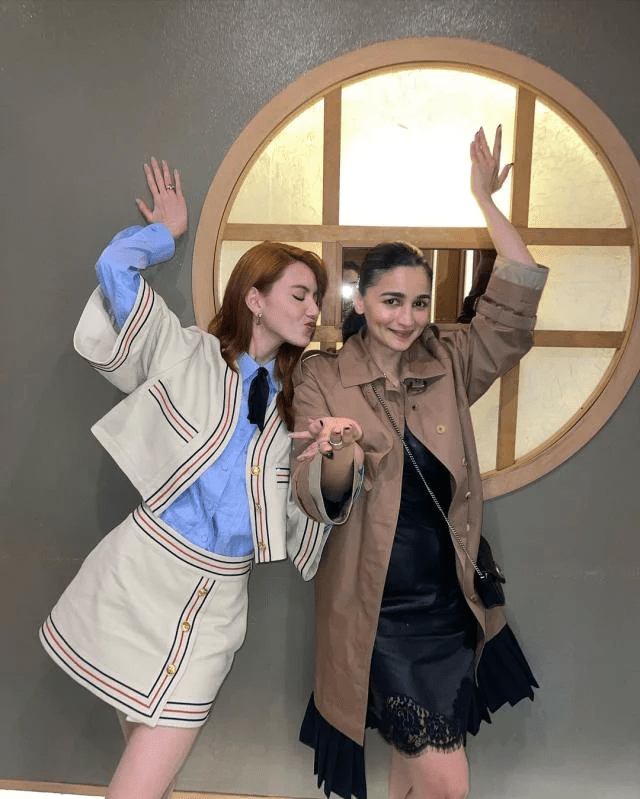 When Alia Bhatt revealed about being a 'nepokid'
Alia Bhatt is under scrutiny because she is the daughter of critically acclaimed filmmaker Mahesh Bhatt and well-known actress Soni Razdan. Many individuals claim that the actress's route was simpler than that of many outsiders. She is unquestionably among the best actors in our country, though, and that cannot be disputed. In a past interview with InStyle Australia, Alia Bhatt discussed her thoughts on the benefits of having insider status.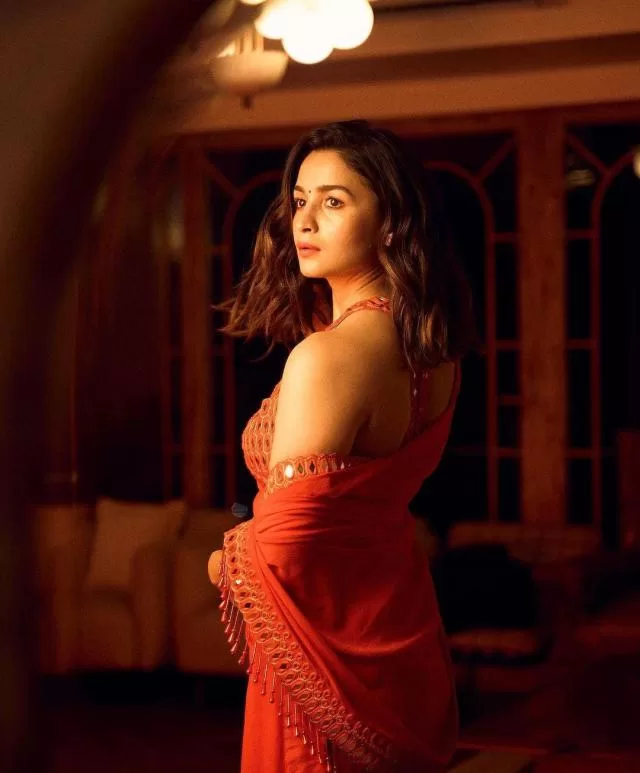 Alia Bhatt revealed that at the start of her acting career, she was defensive when people called her a "nepokid," because she believed she had done enough to be where she was at the time. Alia eventually acknowledged, though, that she was aware of how difficult it may be for outsiders and those without support to establish themselves in a field from the beginning. The actress won everyone over with her ability to admit her perks while respecting those of others.