Interviews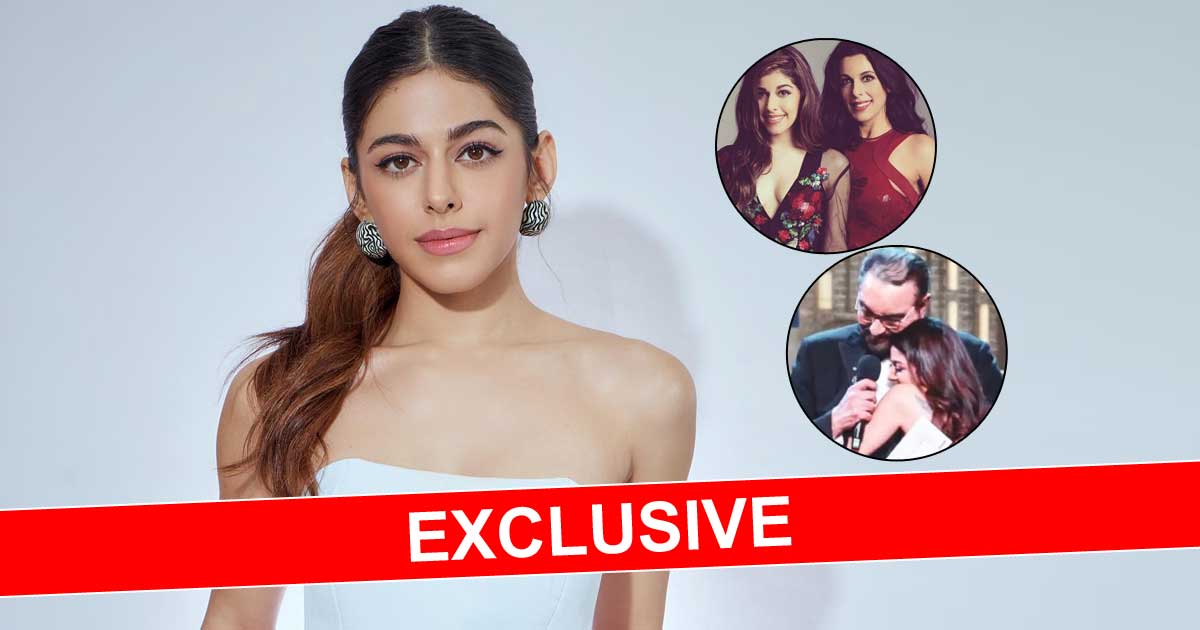 Apr 18, 2023
Alaya F Breaks Silence On Nepotism Privileges In Bollywood, Exclusively Says "My Nepotism Got Me A Certain Amount Of Access, But…"
Aalia Furniturewala, aka Alaya F, belongs to Bollywood's Bedi father. The actress who made her debut in the Saif Ali Khan co-starrer Jawaani Jaaneman and will soon be seen in ZEE5's U Turn, is the daughter of actress Pooja Bedi and granddaughter of Kabir Bedi. Belonging to a prominent Bollywood family, Alaya has had some privileges, and now she gets candid about them.
While in exclusive chat with Koimoi, Alaya got candid about being a nepo-kids, the privileges it got her and lots more. She also revealed why she chose Alaya F as her filmy name instead of Aalia Furniturewala. Read on to know all she said.
When asked if the reason netizens tend not to tag her as a nepo kid – as much as they do other stars, is the absence of Bedi from her name and her just going as Alaya F, the U Turn actress said, "That's not the reason at all. People firstly do mention, relate it (me being a product of nepotism) it's like they don't. They do (but) they don't do it to a very, very large extent. But they still do." She continued, "I have privilege, I take responsibility for that privilege, I take note of that privilege, I understand that things are easier for me, have been easier for me in a lot of ways. But they have also not been easy in a lot of ways."
Alaya F added, "People forget to realize that there are many stages and levels also of how much access your nepotism can give you. My nepotism got me a certain amount of access, but it never got me a film. But access is also so important – by default, it's the most important thing. Which is why, no matter what it is I can never discount that privilege. Cause getting into those rooms is the hardest bit. Once you're in the rooms the rest is your lookout."
She continued, "If I keep bothering myself with realizing my privileges or disregarding my privelege or all these 800 conversations we keep having, I feel like it's an endless loop we'll get stuck in. Nothing has changed about the way I was raised or where I was raised or whom I was raised by – that's not going to change, we can have many conversations about it. What can change is the work I do, the amount of work I choose to put in or not put in, all these things are variable. So I try and make the most of these things, which are things I can actually do something about and can do the most of. The day I don't do that is the day that I would feel very let down by myself. Then I would feel like I took things lightly. I don't see myself doing. I'm very grateful for this opportunity and these wonderful circumstances that I'm in. And I promise to make the most of them and I hope it become clearer and clearer with every film I do."
Talking about having names like 'Bedi' and 'Furniturewala' backing, Alaya F said, "I suppose those names will always be there, and I'm proud to have those names. It's not that I kept my name Alaya F because I want to run away from privilege. My last name is 'Furniturewala'. It makes for a very long name… I've always gone by 'F' it's just been the way. There wasn't a real thought to it to separate me from my…it wasn't that." She added, "I'll never say that I've not had the privilege or I've tried not to use it because it gets used without me even trying. But I've actively tried to make my own choices.
Stay tuned to Koimoi to catch Alaya F talking about this and a lot more on video.
Must Read: Pooja Hegde Says "When God Gave Me Six Blockbusters Back-To-Back…" Breaking Silence On The Box Office Failure Of 'Cirkus', 'Radhe Shyam' & 'Acharya'
Disclaimer: This story is auto-aggregated by a computer program and has not been created or edited by filmibee.
Publisher: Source link