Movies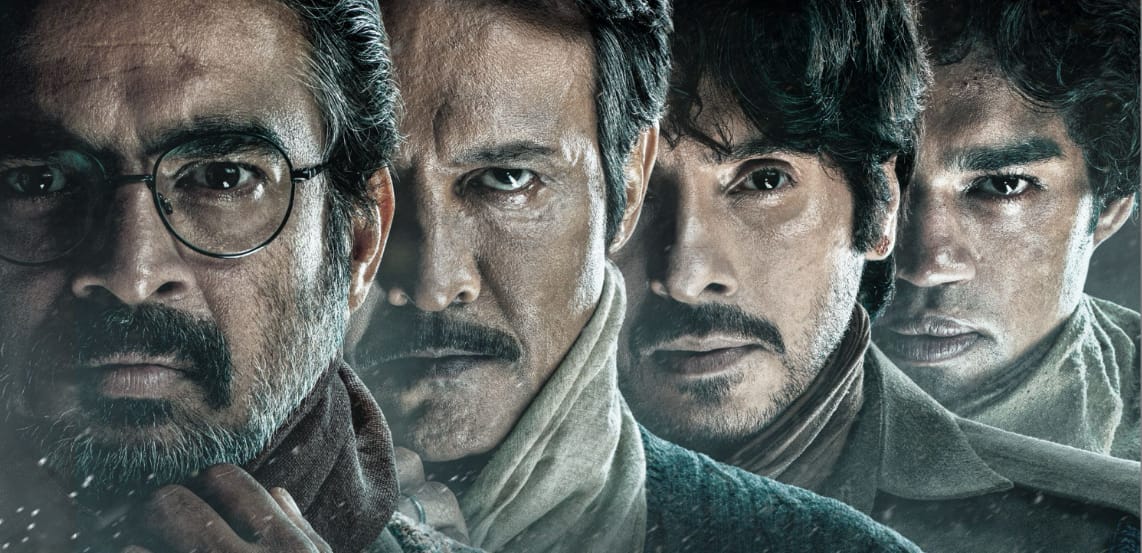 Nov 18, 2023
"Aditya Chopra handpicked The Railway Men to be the first series of YRF!" – Shiv Rawail
Netflix & YRF Entertainment's tentpole Series, The Railway Men is a thrilling tale of heroism, hope & humanity! It has quickly become the most anticipated series to watch out for and director, Shiv Rawail reveals how Aditya Chopra took 2 years nurturing & perfecting every beat of the script, and paid minute attention to delivering a scale that's never been achieved on digital.
Shiv says, "The one thing that I know about my mentor, Aditya Chopra, is that he would never make anything that he doesn't feel is not compelling enough for audiences to watch. I think this is why YRF has managed to influence pop culture and shape the content choices of people for so many generations."
He adds, "Aditya Chopra handpicked The Railway Men to be the first series that YRF makes for streaming. We worked on the script and the pre-production process for over 2 years before Adi decided to even green light the series. He was that particular. His reason was simple – Adi wanted the same values of YRF to reflect in the ethos of YRF Entertainment – its OTT arm and the projects that it produces."
Shiv further says, "Adi wanted to recreate the Bhopal of 1984, scaling up the feel and aesthetic of the times. He was willing to wait and better The Railway Men constantly till he was confident that we were putting our best foot forward in attempting to deliver clutter-breaking entertainment to audiences."
The 4-part mini-series that premieres on November 18 only on Netflix, is a first from the partnership between Netflix & YRF Entertainment. The Railway Men is a story of extraordinary heroism demonstrated by the employees of the Indian Railways in Bhopal. These individuals rose against all odds to save their fellow citizens on the fateful night of the gas leak, battling an invisible enemy in the air.
Inspired by true stories, this gripping series is a celebration of the indomitable spirit of humanity. The series boasts of a stellar ensemble cast, including R Madhavan, Kay Kay Menon, Divyenndu and Babil Khan.
Shiv Rawail has been a homegrown YRF talent for over 10 years. He has personally assisted Aditya Chopra and has been groomed and nurtured by his mentor over many projects that Adi has produced.
Shiv says, "The one thing that I love about YRF is that the company doesn't just do things for the sake of it. There are no half measures here. No stone is left unturned to make the best content that people can be entertained with. I got a free hand in presenting to Adi what my vision for The Railway Men was and I'm proud that he helped me nurture my passion."
He adds, "The Railway Men brings to life one of the most important & relevant subjects that every Indian is aware of. So, we had to be sensitive, our show had to showcase how humanity exists within us even when we are individually at risk. We are thrilled we have a show that the company, Adi and Netflix can be extremely proud of."
Disclaimer: This story is auto-aggregated by a computer program and has not been created or edited by filmibee.
Publisher: Source link