Review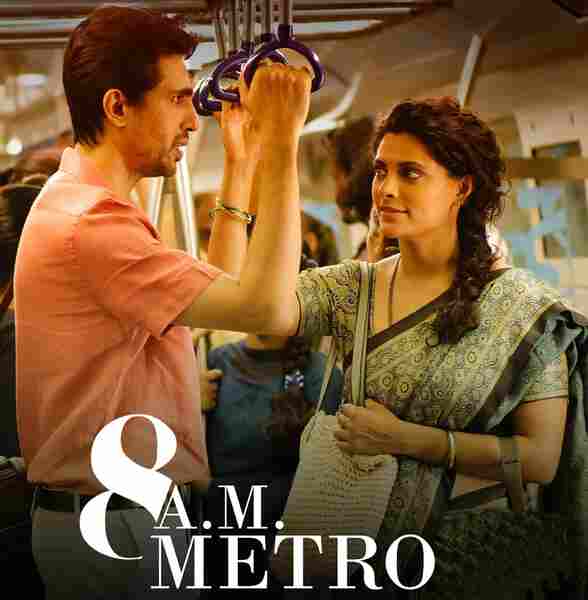 May 19, 2023
8 A.M. Metro Movie Review
Average Ratings: 3.5/5
Score:100% Positive
Reviews Counted:4
Positive:4
Neutral:0
Negative:0
Ratings: 3.5/5 Review By: Grace Cyril Site: India Today
8 A.M isn't just a movie, it is a group therapy session. It extends an arm to you for a warm hug and leaves your heart light as you step out of the theatre. There is a tale of Franz Kafka's missing doll – it acts as the perfect ending. 8 A.M Metro is a film that could heal a part of you.
Visit Site For More
Ratings: 3.5/5 Review By: Dhaval Site: Times of India
8 AM Metro is a languid tale but nowhere dull. If you sit rapt with attention, you will learn something about the meaning of love, life, loss and eventual healing. This is definitely worth a watch.
Visit Site For More
Ratings: 3.5/5 Review By: Devesh Site:Filmfare
Raj Rachakonda's 8 A.M. Metro is a homage to Gulzar's poetry. It's seeped in metaphors and symbolism and revolves around a platonic companionship between two strangers. It's something Gulzar himself could have made. Indeed, the cherry on the cake is Gulzar's poetry which acts as the moodboard of sorts for different situations in the film.
Visit Site For More
Ratings: 3.5/5 Review By: Shubham Site:Koimoi
8 AM Metro isn't just a movie that plays with your mind, but the story, in its very essence, captures our hearts. 8 AM Metro is not a bulletproof movie that will be acclaimed for being perfect, but it has a beating heart that pumps out poetry and emotions. Go for it.
Visit Site For More
Also Try:
Kisi Ka Bhai Kisi Ki Jaan Advance Booking
Salman Khan Box Office Collection
Top 10 Most Watched Web Series in india
Top 10 Best Hindi Web Series of 2022 in India
8 A.M. Metro Plot:
The film follows Iravati, a 29-year-old housewife whose mundane life in Nanded is turned upside down when she has to rush to Hyderabad to tend to her pregnant sister who is confined to the bed. Fighting off recurring panic attacks, she turns to Preetam, a banker with more to him than meets the eye, and the duo subsequently go on many journeys, finding solace in each other's company.
8 A.M. Metro Release Date:
19 May 2023 straight to Theaters
8 A.M. Metro Cast:
Gulshan Devaiah
Saiyami Kher
8 A.M. Metro Director: 
Raj R.
8 A.M. Metro Producer: 
Raj R.
Kishore Ganji
8 A.M. Metro Production Companies:
Studio 99
8 A.M. Metro Distribution Companies:
Platoon Distribution
8 A.M. Metro Run Time: 
1 Hour 56 Minutes (116 minutes)
Read More About Celebs:
Salman Khan | Shahrukh Khan |Aamir Khan | Ranbir Kapoor 
 Hrithik Roshan | Akshay Kumar
Rajeev Masand , Taran Adarsh, Komal Nahta , Anupama Chopra Reviews are awaited for this movie
Disclaimer: This story is auto-aggregated by a computer program and has not been created or edited by filmibee.
Publisher: Source link