Movies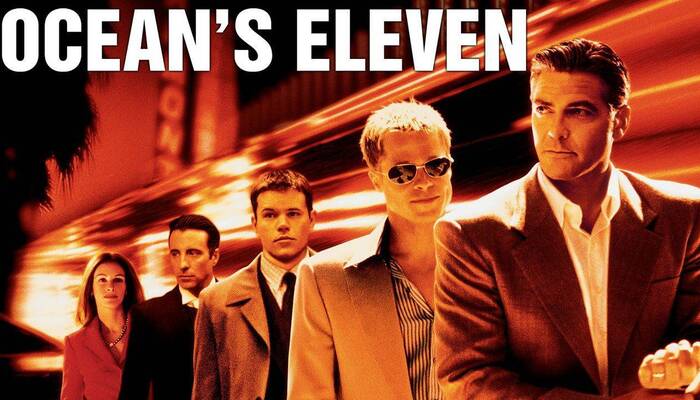 Mar 24, 2023
6 Best Casino Movies of All Time
Casinos have always been a fascinating subject in the film industry. The thrill of gambling, the suspense of the game, and the rush of adrenaline that comes with it have all been perfectly captured in various movies. Over the years, there have been many movies that have portrayed the casino world in all its glory, and some of them have become classics. In this article, we will take a look at the six best casino movies of all time.
1) Casino (1995)
Directed by Martin Scorsese and starring Robert De Niro, Sharon Stone, and Joe Pesci, Casino is a crime drama that tells the story of Sam "Ace" Rothstein, a casino executive, and his mafia connections. The movie is set in the 1970s and 1980s and is based on the true story of the rise and fall of the Stardust Casino in Las Vegas.
If, after watching this glamorous movie, you feel like playing casino games, you can always find an online casino on MyOnlineCasinos India and play recreationally from the comfort of your home!
2) Ocean's Eleven (2001)
Directed by Steven Soderbergh and starring George Clooney, Brad Pitt, and Matt Damon, Ocean's Eleven is a heist movie that takes place in Las Vegas. The movie follows a group of criminals who plan to rob three of the biggest casinos in Las Vegas simultaneously.
3) Rounders (1998)
Directed by John Dahl and starring Matt Damon and Edward Norton, Rounders is a movie about two friends who are professional poker players. The movie explores the underground poker scene in New York City and the dangerous world of high-stakes gambling.
4) The Sting (1973)
Directed by George Roy Hill and starring Paul Newman and Robert Redford, The Sting is a classic movie that takes place in the 1930s. The movie follows two con artists who plan to pull off a big scam on a ruthless crime boss.
5) Rain Man (1988)
Directed by Barry Levinson and starring Dustin Hoffman and Tom Cruise, Rain Man is a movie about two brothers who reconnect after their father's death. One of the brothers, who has autism, is a genius when it comes to counting cards in blackjack, and they use this skill to win big at casinos.
6) The Cincinnati Kid (1965)
Directed by Norman Jewison and starring Steve McQueen and Edward G. Robinson, The Cincinnati Kid is a movie about a young poker player who wants to be the best in the world. The movie explores the psychological warfare that takes place between players at the poker table.
In conclusion, these six movies are the best casino movies of all time, each with its own unique plot and perspective on the casino world. From crime dramas to heist movies to movies about professional poker players, each of these movies is a must-watch for anyone who loves the thrill of gambling and the suspense of the game.
Disclaimer: This story is auto-aggregated by a computer program and has not been created or edited by filmibee.
Publisher: Source link