Movies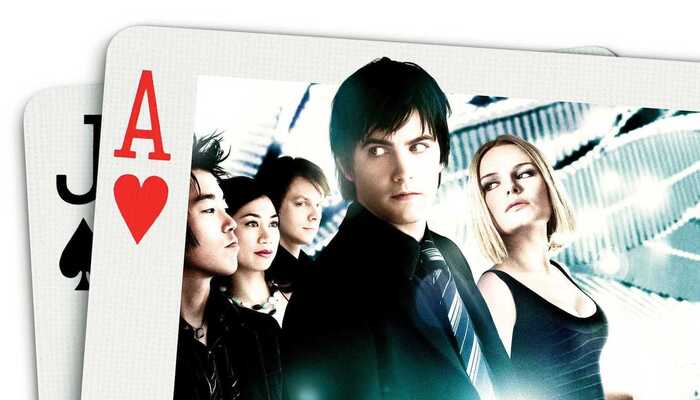 Dec 3, 2022
5 Most Accurate Casino Movies: How Realistic Are They?
Casino-inspired movies and gambling-inspired movies have always been popular, so here, we will be taking a quick look at five of the most accurate casino movies ever made. Just how realistic are these movies, though? Additionally, you can also find more than ten of history's other most iconic casino movies ever made further down.
5 most accurate casino movies ever made
Here are five of the most accurate casino movies ever. Some of them are loosely based on true events, and the main characters are played by some of Hollywood's hottest stars, which sometimes makes them even more realistic and believable. If you're a lover of Hollywood movies and casino gambling, then don't forget to check out these top 5 casino movies:
Casino (1995, which starred Sharon Stone, Robert De Niro, James Woods, and Joe Pesci)
The Cooler (2003, which starred William H. Macy, Maria Bello, and Alec Baldwin)
Leaving Las Vegas (1995, which starred Nicolas Cage and Elisabeth Shue)
21 (2008, which starred Kevin Spacey, Kate Bosworth and Jim Sturges)
Mississippi Grind (2018, which starred Ryan Reynolds and Ben Mendelsohn)
These movies have relatable storylines that make the plots much easier to believe, unlike certain other casino/gambling-themed movies that are much more far-fetched and harder to believe could ever actually happen, such as The Hangover trilogy (The Hangover from 2007, The Hangover Part II from 2011, and The Hangover Part III from 2013) and the Ocean's film trilogy (Ocean's Eleven from 2001, Ocean's Twelve from 2004, and Ocean's Thirteen from 2007).
What makes these casino-themed movies so popular?
Many of today's best casino-themed movies and the best poker and gambling movies of all time are exciting to watch, and they usually involve vast sums of money being won and lost or stolen and retrieved, and many audiences around the world find these storylines entertaining to watch. One minute, the main characters are riding high, and the next minute, they are down on their luck, which a lot of people can relate to.
These movies typically contain a great deal of suspense and tension that keep viewers on the edge of their seats, and they star some of today's most famous movie stars, which is another reason why many people enjoy watching them.
Other honourable mentions
If you enjoy watching any of these famous casino-inspired movies and want more similar movies, then you also need to check out some of these other iconic casino movies, too, some of which are much less realistic than others, but all still worth a watch, nonetheless. They include Casino Royale from 2006 (Daniel Craig), The Cincinnati Kid from 1965 (Steve McQueen), The Good Thief from 2002 (Nick Nolte), Honeymoon in Vegas from 1992 (James Caan), Fear and Loathing in Las Vegas from 1998 (Johnny Depp), and The Gambler from 1973 (James Caan).
If that's not enough to keep you going, some of the other honourable movies that also deserve mentioning include The Sting from 1973 (Paul Newman and Robert Redford), Bugsy from 1991 (Warren Beaty and Annette Bening), Hard Eight from 1996 (John C. Reilly and Gwyneth Paltrow), Swingers from 1996 (Vince Vaughn and Heather Graham), and Croupier from 1998 (Clive Owen). You also have Rounders from 1998 (with Matt Damon, Edward Norton, and John Malkovich), Games Night from 2018 (with Jason Bateman and Rachel McAdams), Let It Ride from 1989 (with Richard Dreyfus and Teri Gar), and The House from 2017 (with Will Ferrell and Amy Poehler).
Ways to watch these movies
There are several ways you can watch each of these casino and gambling-themed movies, and you can watch them across multiple devices (e.g., from a smartphone, tablet, Smart TV, laptop, or desktop). You can purchase them in DVD form from several trusted websites, such as Amazon, and some of these movies are also now available to stream right now with either your Netflix, Disney+, Amazon Prime, Sky, or Hulu subscriptions.
For example, right now at Netflix, some of the best casino-inspired content you can watch are the 21 movie with Kevin Spacey, the Netflix original movie Win It All movie from 2008, and the anime/manga television series, Kakegurui. If you want to watch the Ocean's series of movies (Ocean's Eleven, Ocean's Twelve, Ocean's Thirteen, and Ocean's 8), head over to Amazon Prime. Prime is also currently showing Casino Royale, The Cooler, The House, Flutter, The Gambler, Danny's Game, Mississippi Grind, Wild Card, Grinders, and What Happens in Vegas, to name just a few.
You can sign up to Netflix or Amazon Prime today by heading over to the official Netflix or Amazon Prime websites, and don't forget that you can subscribe on a monthly-rolling basis to either of these major movie and television show streaming websites.
Disclaimer: This story is auto-aggregated by a computer program and has not been created or edited by filmibee.
Publisher: Source link